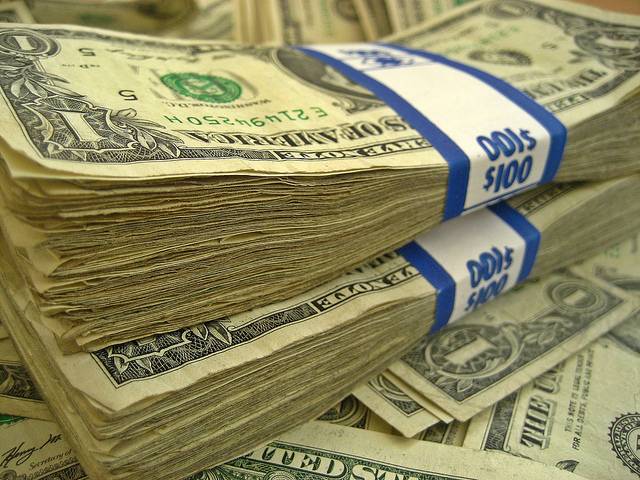 Capital investments have been a traditional means of building wealth and generating revenue, especially in this country, for many decades. However, most investors tend to focus on traditional means of investment. For example, stocks, bonds, mutual funds, and real estate all have long histories and proven track records of return. This makes them attractive to potential investors across the spectrum, each with a distinct set of risks and rewards, but all of which fall under a similar category of conservative, yield-driven investments, more or less guaranteed to outpace inflation over the long term.
However, there are a number of alternative investment options you should be considering for your investment portfolio.
The Benefits of Alternative Investing
Why would you consider investing in something less proven or less traditional than stocks and bonds? There are a handful advantages you'd be wise to consider:
Get Started
Claim up to $26,000 per W2 Employee
Billions of dollars in funding available
Funds are available to U.S. Businesses NOW
This is not a loan. These tax credits do not need to be repaid
The ERC Program is currently open, but has been amended in the past. We recommend you claim yours before anything changes.
Diversification. One of the biggest precepts in successful investment is diversification. Diversifying your portfolio helps you to mitigate risk and secure a more stable path to long-term gains. Why not diversify your portfolio beyond the standard model of investing that we've established over the past 100 years?
Novelty. This motivation is less convincing from a pragmatic standpoint, but it's impossible not to mention the novelty of investing in a new strategy. If you have fun investing, these could take your enjoyment to the next level.
Flexibility. Most of these forms of alternative investment are so new that they're malleable. The legal and practical rules for their development aren't concrete, and there's plenty of wiggle room when it comes to consumer choices. This gives you a higher degree of flexibility in terms of your investments, and quite possibly, a degree of input in how the industry develops. Simply voicing your opinion or backing one organization over another could help move the industry in the right direction.
4 New Ways to Invest
With those motivations out of the way, consider these four novel investment methods to fulfill your alternative investment needs:
Alternative investing isn't for everyone, and traditional modes of stock, bond, and mutual fund investing are still solid means of diversifying your portfolio and achieving a significant return. However, if you're in the market for something a little more adventurous, or something that takes advantage of more modern technology, consider one of the above investing methods to round out your strategy in the modern era.