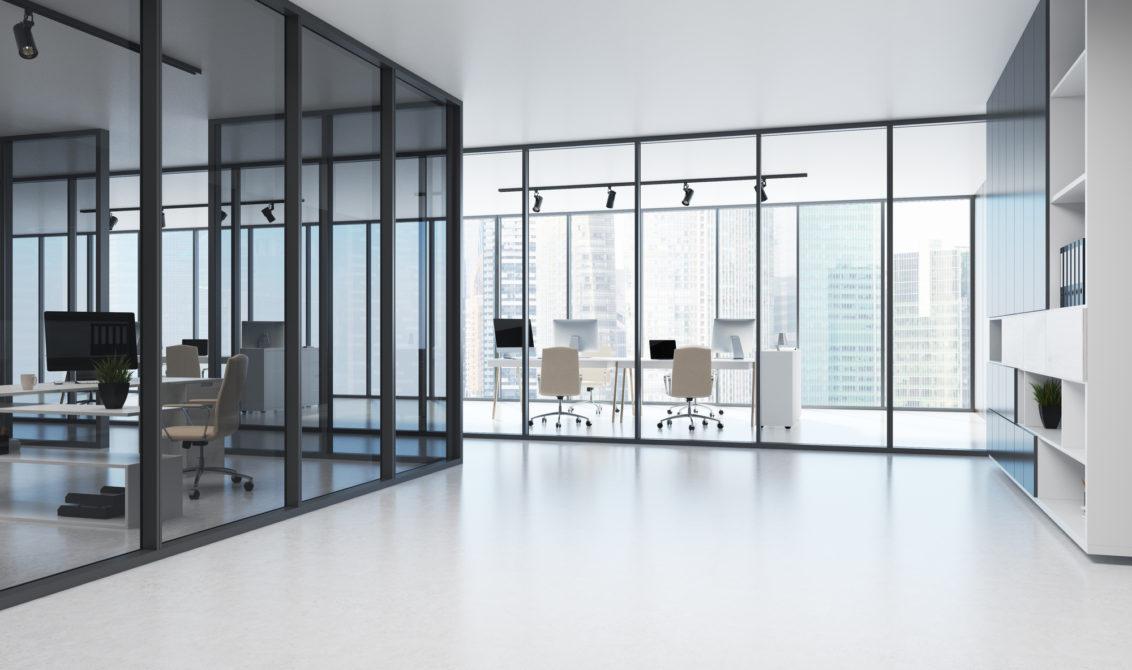 One significant investment you'll make when starting or expanding your business will always involve office or business space. However, to ensure your business's success, it's essential to weigh in your options and see what renting and buying a business space will provide for your business.
Here's some important information to help you decide:
1. Financial Commitment
Your financial commitment if you buy the property or space can be as low as nothing. However, you'll need to gather enough funds to purchase the property. You can buy a property through a loan or mortgage. Although this process does increase your financial liability, it'll eventually mean you will own the property even for a minimum down payment.
Whichever financing you decide to take, the most significant advantage you gain from buying space is the equity you earn over time. Since land appreciates, your business gains equity from the real estate you gained from purchasing the land or property. Although land prices fluctuate depending on the economy, you generally experience a trend that goes upward, increasing the value of your property.
As for renting a business space, you don't have to give a down payment but only a deposit of at least one month up to six months of rent. However, no matter how much your landlord's deposit will require, it's still significantly less than the down payment when buying a property. Thus, the advantage of renting a property is more beneficial for startups or small businesses.
However, it can still be costly. If you find the property through a broker, you'll have to pay the brokerage fee. To solve this problem, you can easily check websites like https://www.rooftoprentals.net and other companies renting out business spaces to save on brokerage fees.
Additionally, you'll pay either annually for each year you lease or by a one-time fee. Nevertheless, you won't spend as much as the person purchasing the property outright. Thus, you save money allowing your business to focus on projects directed to your business's growth.
However, it does provide a downside, as it's not your property; you gain no equity after the end of term. Generally, since you're paying to borrow the property, you don't own it no matter how long you rent it. Not to mention, you'll be subject to the changes in rent prices when your lease agreement expires.
2. Flexibility
The advantage of purchasing your property eliminates the need to reinform your suppliers or customers of the new locations your business transferred to. As a result, your business gains an advantage against its competitors by purchasing properties with easy access to its customers and supply chain.
Get Started
Claim up to $26,000 per W2 Employee
Billions of dollars in funding available
Funds are available to U.S. Businesses NOW
This is not a loan. These tax credits do not need to be repaid
The ERC Program is currently open, but has been amended in the past. We recommend you claim yours before anything changes.
Moreover, you gain flexibility in having complete control of your building's layout or design. Thus, you can design or rearrange your building's floor plan to best suit your business needs.
However, you might not have the chance to purchase a good property, depending on location. For example, you may not find a property on sale in highly urbanized areas where property owners plan to keep their real estate and gain money by leasing to their tenants. On the off chance you find someone willing to sell, you might need to buy a whole building. As a result, it'll hold a price too expensive to consider it a wise business decision.
Thus, in these instances, you must rent instead. Although, leasing might not be a bad idea considering the flexibility it offers to you and your company.
When looking for a space in the central business areas, you can find many. Thus, offering you the ability to test out the area and see which provides you with a better location for your business. Moreover, if you find a good area, you can decide to extend your contract for years at a time.
As such, by the end of your year-long lease, you can choose again if your business needs bigger or better room to grow. Overall, it provides you the flexibility to change the location that your business may need.
3. Use as an Investment to Support Retirement
No matter how much you love your business, a time will come when you need to let others take it over if you choose to sell your business, the better because you can fund your retirement. What's even better is when your business has its own land or property. You can sell it too as a package and even get more from its equity as it may have increased its value over time.
Since most business cycles last from seven to 10 years, you must understand that selling your property must be a long-term goal. Thus, it's best to start early with purchasing property well before its prices go up.
On the other hand, if your business only rents a space, you may not take advantage of the property's equity. Although you can sell your business, too, it may be for a lesser price compared to the profits from having a business with its own property.
4. Repairs and Maintenance
The underlying cost over owning your building or space is the need to shell out money for maintenance and repair of utilities. Thus, your business must allocate a budget for repairs and maintenance for the following years. Furthermore, the older the building or establishment becomes, the more expensive the maintenance is.
But when you're renting, you don't have to plan and allocate a budget for such. Although you're using the space, your landlord is responsible for maintaining and repairing the space utilities. Thus, you can leave the planning and worry to them. Moreover, if there are issues related to the property, you can easily forward them to the landlord and let them handle your concern.
Although in some instances where you might be obliged to help spend on improvements and damages caused by your business, it'll still cost you less. That's because your monthly rental fees already include the maintenance and repairs over time. Overall, your business will be free from handling maintenance and repairs related to the property.
Conclusion
Each option, renting or buying a business space, provides your business with some advantages and disadvantages. Thus, all you need to do is reassess your business budget and long-term goals. Suppose you can buy a property, the better because you can use its equity for your business in the future. On the other hand, if the budget is low, renting space may be a better option.
Especially if your business requires moving from one location to another, then owning property may not be necessary. What you need may be a space that can cater to your current business needs.
Author Bio
Harold Bolden is a property manager. He loves sharing his expertise with real estate investors and aspiring property management professionals through guest posting. Harold also conducts webinars and live seminars about property management.