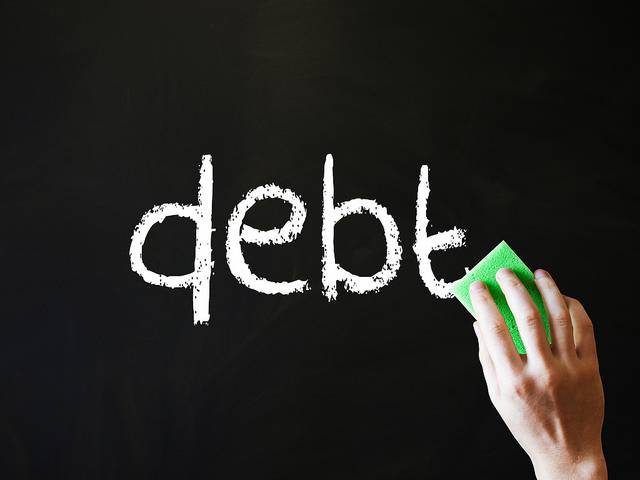 Debt settlement can be a viable method of eliminating crippling debt. Enrolling in a legitimate program and sticking with it has saved many people a lot of money and helped them get their finances back on track. But don't jump into this world too quickly. Sometimes folks are misled when in search for an "easy" solution. When it comes to debt relief providers, the need-to-know guide dictates informing you there is nothing easy nor quick about the process. But it does have some vital advantages.
Lowering Your Repayment Amount
If you qualify for a debt settlement program, creditors holding your unsecured debt will be offered an opportunity to get a percentage of what you owe; as opposed to having the debt written off completely if you're forced to file bankruptcy. Creditors are aware of the potential for complete loss if they refuse a settlement agreement, so many will choose to cut their losses and work with your debt settlement company.
Peace of Mind
It can be absolutely nerve-wracking to know you owe a debt and have no idea how you'll resolve it—particularly with bill collectors calling you every day. With a debt settlement plan in place, you'll contribute money to an account that will be used to satisfy your debt.
Get Started
Claim up to $26,000 per W2 Employee
Billions of dollars in funding available
Funds are available to U.S. Businesses NOW
This is not a loan. These tax credits do not need to be repaid
The ERC Program is currently open, but has been amended in the past. We recommend you claim yours before anything changes.
You'll get the good feeling that goes with paying it down, and you can relax in the knowledge that the whole thing could be over when you complete the program. The best debt relief companies also tell you what to say when debt collectors call. You could feel better when you have something more substantive to say than "I don't know when I'll be able to pay."
Avoiding Bankruptcy
While certainly effective, filing for bankruptcy protection is the least favorable method of dealing with debt. First of all, when you file for bankruptcy, it stays on your credit report for 10 years. However, even after that period has passed, you'll be committing fraud if a loan application or a job application asks if you've ever filed and you answer no. Meanwhile, debt settlement only follows you for seven years and there's no public record of it like with a bankruptcy.
Faster Resolution Than Other Methods
Credit counseling is another viable method of resolving debt issues, but the process can take as much as nine years to complete. Plus. You'll pay more to see it through than you would with debt settlement. Debt settlement usually takes between two and four years to get things back on track. Meanwhile, toughing it out and hoping you can scrape enough cash together to stay with your original repayment agreements could take decades—with late fees and interest steadily accruing.
Choose Wisely
The actions of bad actors in the past have left the industry's reputation somewhat battered. The good news is regulations have been put in place to subvert their ability to wreak mayhem going forward. However, while this is indeed the new reality, the Freedom Debt Relief lawsuits demonstrate litigation, even against industry leaders with great track records, remains a possibility. When you're shopping for a company with which to work, it's important to do your research to ensure they're highly rated by the Better Business Bureau and accredited by reputable organizations such as the American Fair Credit Council.
Again, when it comes to debt relief providers, the need to know guide dictates informing you there is nothing easy nor quick about the process. However, if your choices are down to debt settlement vs. bankruptcy, debt settlement is a far more palatable solution in the long run. Just be careful to know your ultimate goal, choose a reputable company and stick with the strategy to completion.