Calm blue ocean waters border the quiet beachfront cove of Natal's Ponta Negra, located along Brazil's beautiful coast. With an international airport and all the modern trappings of city life close by, Natal's current property values offer smart buyers an affordable opportunity to invest in this popular European tourist destination. See the following article from International Living for more on this.
My friends and co-workers in Ireland don't like Natal…and neither do acquaintances from London. But I think that the beachfront in the city of Natal is one of the best I've seen in Brazil…and believe me, the competition for great beaches in this country is pretty tough.
The first thing you'll see when you walk down to the beachfront in Natal's Ponta Negra sector is the clean, sandy beach and the calm, blue ocean waters. The boardwalk is well-maintained and cheerful, with stones set in attractive patterns throughout its length.
As you step onto the sand and look left, the beach curves away for several miles into the distance, uncluttered by highrises or dense housing. As you look right, the sands extend down to a huge dune on a quiet cove, known as Morro de Careca.
This landmark dune overlooks Ponta Negra from the end of the beach, and provides a distinctive backdrop to the town's waterfront.
But more importantly, Morro de Careca protects the beach from the prevailing onshore winds. This means the waters are usually as clear and calm as a swimming pool, and the entire beachfront enjoys a protected and remote feel. Each day before 7.00 a.m., the beach is already busy with strollers, joggers, sunbathers, and swimmers, enjoying the sunshine and what's reputed to be South America's cleanest air.
And with an average of 300 days of sunshine per year, you'll have plenty of good weather to enjoy.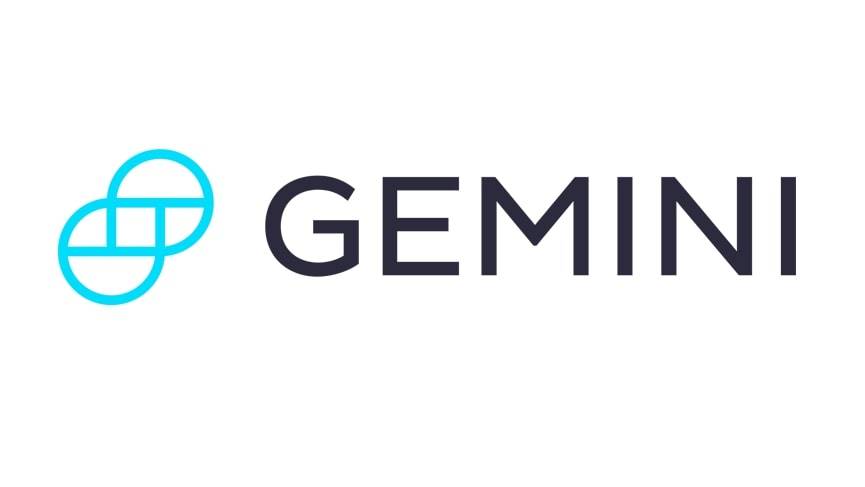 Get Started
Try Gemini Today! 123
The Gemini Exchange makes it simple to research crypto market, buy bitcoin and other cryptos plus earn Up to 8.05% APY!
Natal's popular resort sector of Ponta Negra is just south of the city proper. Running the length of the beach, its waterfront is lined with open-air restaurants, shops, and night clubs, which are casual, unpretentious, and inviting. The waterfront establishments are busy far into the night…and some of these nightspots transform themselves into open-air seaside coffee shops at sunrise, to begin the fresh new day without missing a beat.
With a population of 800,000, Natal sits on the north side of Brazil's easternmost tip. Founded by the Portuguese on Christmas day in 1599, Natal—which means "Christmas" in Portuguese—serves as the state capital and major seaport.
Ponta Negra's commercial center—located a few blocks back from the beach—hosts one of the northeast coast's best selections of convenient shopping venues, with modern malls, fine dining, huge car dealerships, large 24-hour supermarkets, and building supply stores reminiscent of Home Depot. The international airport is 15 minutes from Ponta Negra.
I recently found a new 800-square-foot condo with a beach view (two bedrooms, two baths) selling for just $111,100 (at today's exchange rate). On a hillside overlooking Ponta Negra and its beach, there's a three-bedroom duplex for sale with a great covered deck with magnificent views for an asking price of $166,700.
So you probably wonder why my friends in Europe are turned off by Natal…while I make it sound like paradise, with great beaches, good nightlife, and inexpensive properties.
One reason is that Natal has been marketed heavily in Europe for years. It's "old news"…well-discovered. You can hardly pick up a Sunday paper in London without seeing huge ads for condos in Natal.
Personally, I'd never heard of Natal until I went there.
But all that promotion caused a bubble in the market there, and when the recession came along, Natal found itself with too much property inventory. Prices have flattened, and bargains are starting to emerge.
Natal will be back however; I have no doubt. It's just too intrinsically good not to rebound. But I would not advise anyone to buy in Natal in hopes of making a quick buck in the near term…if you buy here, do it with a long view.
But you don't have to buy to enjoy the good life here in Natal. Rents are reasonable, too.
And I recently came across a great opportunity for anyone who'd like to operate a successful, open-air restaurant right on Natal's boardwalk…without buying the property.
What's on offer is a 10-year lease, on one of Ponta Negra's successful beachfront enterprises. You get the restaurant, all the equipment, and the business. It has a good tourism trade, but also has a solid client base of mostly Spaniards and Italians who have businesses in the area.
The restaurant grosses about $100,000 per year…even though the current owner takes two months of annual vacation. For more information and pictures, write to my friend (and expat) Michael Smith, at mike@brazbeachhouse.com. They're asking $138,900 for the 10-year lease, at today's exchange rates.
Maybe you'll be interested in settling down in Natal, or buying a second home there…or maybe not. But either way, you owe it to yourself to spend a few days in Natal on your next trip to Brazil.

This article has been republished from International Living.