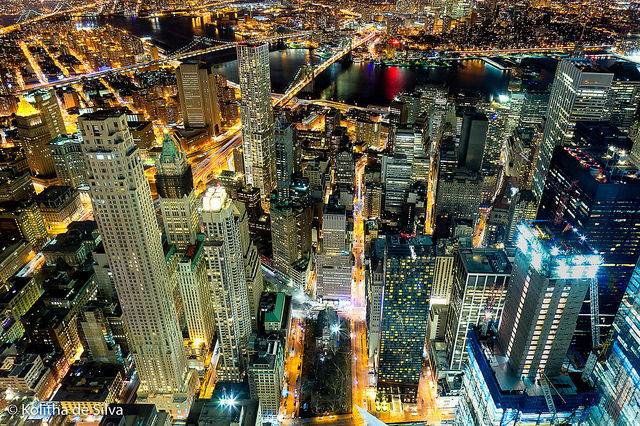 Just when you think you've got things figured out as a small business owner, you're probably going to get a dose of reality. Nothing is predictable in the business world and you need to be prepared for whatever is thrown your way.
Why You Need an Emergency Fund
There's no such thing as certainty in the business world. Things might be going well right now, but who knows what will happen next month or next year? The recent recession taught us that the bottom can fall out with little notice, yet there are some practical things you can do to prepare your business for rough patches and dry spells.
Perhaps you're familiar with the idea of an emergency fund? In personal finance, "An emergency fund is a dedicated stash of money set aside to help you cover unexpected expenses, like medical bills or urgent car repairs—or perhaps a bigger obstacle, like losing your job."
Also referred to as a "rainy day fund," an emergency fund has value in the business world as well. By setting aside a healthy sum of cash, you can give your business a cushion to fall back on.
Every company is different, but it's generally a good idea to have three to six months of expenses in your emergency fund. So, if your monthly expenses are generally $10,000, you would want $30,000 to $60,000 stashed away. This allows you to stay afloat for three to six months, even if you have zero revenue coming in.
Get Started
Claim up to $26,000 per W2 Employee
Billions of dollars in funding available
Funds are available to U.S. Businesses NOW
This is not a loan. These tax credits do not need to be repaid
The ERC Program is currently open, but has been amended in the past. We recommend you claim yours before anything changes.
4 Tips for Building an Emergency fund
You're probably nodding your head right now. A three to six month emergency fund sounds like a good idea, but how do you practically set aside this much cash? Here are some tips to get you started.
Cut Expenses
In order to build up an emergency fund, you'll need to spend some time saving. Depending on your numbers, it'll probably take you a handful of months to fully load this fund.
"Before you can start saving money, you need to find ways of cutting expenses," entrepreneur April Maguire explains. "Along with reducing extraneous spending, small business owners can review business costs, negotiate with suppliers and take advantage of unclaimed tax deductions. You might also be able to share marketing and advertising costs with other local businesses in your area."
When cutting expenses, you may even find some areas where you can permanently trim your budget back. In this sense, it can be a really good accounting exercise.
Keep the Money Safe 
The next step is to find a place to store the cash in your emergency fund. And while you may be tempted to throw this money into some sort of high-interest investment account, this is not advised. High-interest accounts like these can also lose you money.
Stick with something that's extremely stable – like a standard savings account. The goal isn't to earn money, but rather to protect it.
Only Use the Money for Emergencies
Once you have your fund built up, you may be tempted to spend it. You'll talk yourself into thinking something is an emergency when it really isn't. By being aware of this ahead of time, you can proactively prevent emergency fund abuse.
Refill Your Emergency Fund as Needed 
When you do take money out of your emergency fund to pay for something, you need to fill the fund back up.
For example, let's say your emergency fund is $20,000 and you need to pull out $2,000 to pay for the repair on an important piece of equipment. Over the next couple of months, you need to lower your expenses and set aside $2,000 to put back into the account.
Keep Your Business Safe
It's okay to take risks in business, but you should never risk the safety of your company as a whole. If you're operating on a month-to-month basis, you're asking for trouble. It's time to take a closer look at your budget and find a way to begin building up a safety net in the form of an emergency fund. Not only will this teach you some sound financial principles, but it'll safeguard you from many issues that could otherwise force you to close up shop.