In this step-by-step case study, I analyze the classic "whole life vs term" debate through a new lens: I reverse-engineer my whole life insurance policy and compare it to a "buy term and invest the difference" strategy. For the first time, you'll see the true costs embedded in whole life, a new perspective on term + mutual funds, and how taxes and fees impact both strategies.
When it comes to life insurance, there are two schools of thought:
Buy whole life insurance or;
Buy term insurance and invest the difference you save from not buying whole life.
Whole life is often criticized for being expensive and paying a pitiful return on savings.
Term life is praised as being "cheap," and mutual funds inside a 401(k) or IRA are allegedly an investment panacea.
But, a new case study demonstrates that it's not that simple. In fact, there are many times when whole life may be the cheaper, and more reliable, option.
Here's how it all shakes out:
First, let's ditch the idea that there are fundamentally different "types"of life insurance, because all life insurance, even whole life, can be thought of as a one-year annual term life policy.
No, really. Look:
and:
Those are excerpts from the book Actuarial Aspects of Individual Life Insurance and Annuity Contracts, written by two actuaries (professional mathematicians who design and build life insurance contracts) – Albert Easton and Timothy F. Harris.
The book is used as a supplemental reference for Society of Actuaries (SOA) fellowship study.
So-called differences between various "types"of insurance are nothing more than different contract terms specifying how you pay for that coverage.
Sure, costs are shifted around in different contracts, making one policy appear more expensive than another. But, taken as a whole, insurance contract pricing is more similar than it is dissimilar. This is because an insurer uses the same, or similar, mortality tables for their policies.
Although an insurer's marketing arm still refers to "types of life insurance,"it's just that: marketing. Marketing product "types"is an easy way to describe a product to consumers, but like most marketing gimmicks, it's not very helpful for actually understanding the product.
Understand The Basic Idea Behind What You're Doing
Sounds logical, right?
Sad to say that many financial advisors aren't very good at explaining life insurance, which is too bad because it's incredibly useful.
So, what are you doing with a life insurance plan?
Simple:
You're protecting what's most important to you in life by guaranteeing your future savings.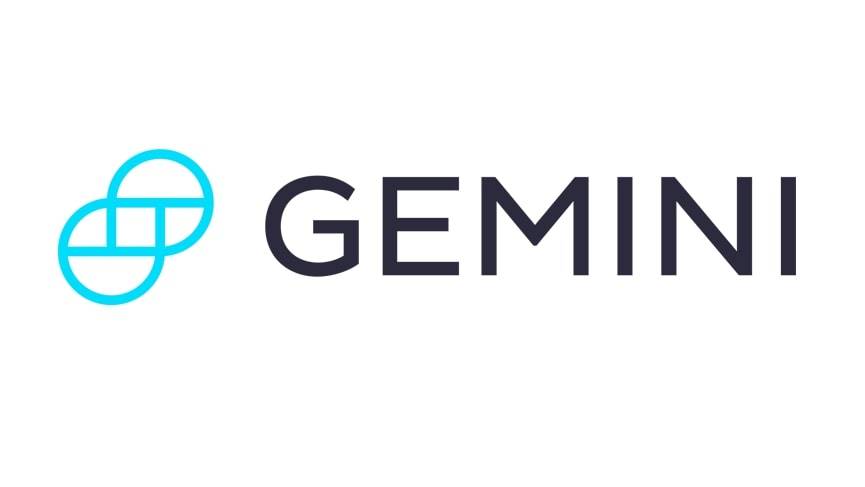 Get Started
Try Gemini Today! 123
The Gemini Exchange makes it simple to research crypto market, buy bitcoin and other cryptos plus earn Up to 8.05% APY!
How do you do that?
By transferring the (financial) risk of your death away from you and to the insurer.
If you die before you're able to save up enough money for your future, or pay off your debts, the insurance policy does it for you.
Let's start with a whole life insurance policy.
Conceptually, it's pretty easy to understand a whole life policy:
You pay a premium (a monthly, quarterly, semi-annual, or annual payment) for a death benefit from the insurance company.
Some of that premium goes straight into the insurer's pocket, and some of it is set aside to pay for the future death benefit.
The money that's set aside becomes a cash reserve, called a "cash value." That cash value can be used as your savings during your lifetime.
Here's what it looks like on paper (literally):
As the cash value increases, the amount of pure insurance you purchase decreases. Think of this as the decreasing term insurance component Easton and Harris talk about in their book. Think of pure insurance as insurance that's not directly covered by savings. It's a liability that the insurer has to manage (i.e. the business of insurance). If you die, the insurer loses money.
If you live, that cash value starts replacing the pure insurance part of the contract. This is a good deal for the insurer, because they're on the hook for the death benefit they sell you.
Here's another way to think about all of this:
The difference between that cash value savings and the total death benefit amount is the pure insurance amount, which is also called the "net amount at risk" or "at-risk amount" and refers to the amount of risk, quantified in dollars and cents, that the insurer is taking for insuring (underwriting) your life.
Over time, that pure insurance gets pretty expensive on a per $1,000 of coverage basis — that's why you never see people picking up a one-year term policy at age 80. It's also why the net amount at risk decreases over time (though sometimes not in a strictly linear fashion). Insuring a human being when they're at the end of their natural lifespan is just too expensive.
Some types of whole life pay dividends, which can be used to buy more whole life insurance (called "paid up additional insurance"or "paid up additions"). We call this "participating whole life." This is the type of policy I own and recommend to my clients in many cases.
Under this type of contract, I still have the cash value and pure insurance component, but with dividends added, the picture looks more like this:
When dividends are used to buy additional paid-up life insurance, it generates more cash value and more dividends for the policy.
Dividends aren't guaranteed, but most of the old mutuals like Mass Mutual, The Guardian, Northwestern Mutual, Penn Mutual, New York Life, and Ohio National have paid dividends every year for the better part of 100 years, and in some cases, much longer.
Cool right?
Not so fast.
While I do like my own whole life policy, I have to admit that it's not an "off the shelf"product.
I wanted the ability to pay more than the contractually guaranteed premium so that I could boost up my cash value.
I also wanted the flexibility to add on more term life insurance which I could convert to whole life at any time. It makes the contract more flexible and helps drive down costs.
If I didn't know what I was doing, had no one to trust, and I wanted a whole life policy, I'd probably have purchased a 10-pay or 20-pay whole life product from either Mass Mutual, The Guardian, MetLife, or one of the other strong contenders in the industry.
But, I do know what I'm doing, so here's what I did:
I bought a small amount of base whole life.
I blended it with quite a lot of term insurance.
I purchased a lot of paid-up additions through a special rider offered by the insurance company.
For my policy, I chose Mass Mutual, partially because it's large and in charge – it has excellent financials:
Net total return on invested assets is between 6 and 7 percent, and that number seems to be fairly consistent from year to year.
Generates a good amount of income through its separate account fee structure (think mutual fund investments), but without being outrageously expensive (fees average between 0.54 and 0.71 percent for customers).
Surplus has grown by monstrous proportions in just the last 5 years: 45 percent in 2010, 56 percent in 2011, 61 percent in 2012, 72 percent in 2013, and 67 percent in 2014. The industry average is just 34 percent.
They have a stellar management team that is committed to growing the GIA and long-term profits for policyholders.
I also really like Mass Mutual's commitment to mutuality.
Its current financial situation is explained by its long history and accomplishments, like the fact that it has paid dividends on whole life for more than 140 consecutive years and has always made good on its promises.
That's good for policyholders and, being a policyholder, that's what I want to hear.
Had I forgone the whole life insurance option, I would have purchased a term life insurance contract.
These contracts almost never last longer than 30 years (though there are some that do last until age 70, 80, or 100) and, with term life, I get no cash value savings so I have to do that part myself.
This is where the "invest the difference" parts comes from in the "buy term and invest the difference" strategy.
Term insurance products are "pure insurance" products, meaning 100 percent of the death benefit represents the "net amount at risk."
The way the insurer makes money off this deal is it hopes that you outlive the contract term so that it doesn't have to pay the death benefit (most of the time, people do outlive the contract term).
The way you benefit from this deal is that your premium is much lower than with whole life, so you invest the difference between your term insurance premium and the hypothetical whole life premium you would have paid.
Hopefully, you can see that, in both scenarios, you're doing the exact same thing (conceptually). You're just going about it (practically) in different ways.
Now that we understand the basics, the next step is to delve deeper.
I'm going to do something no one is doing today:
I'm going to reverse-engineer a whole life policy, disclose its cost assumptions, and then compare it with term life + mutual funds on a "cost per $1,000"of insurance/savings.
In other words, I'm going to do an "apples to apples" comparison between whole life and term.
Read David's next article in the series Whole Life vs Term: A Controversial New Case Study Part II.