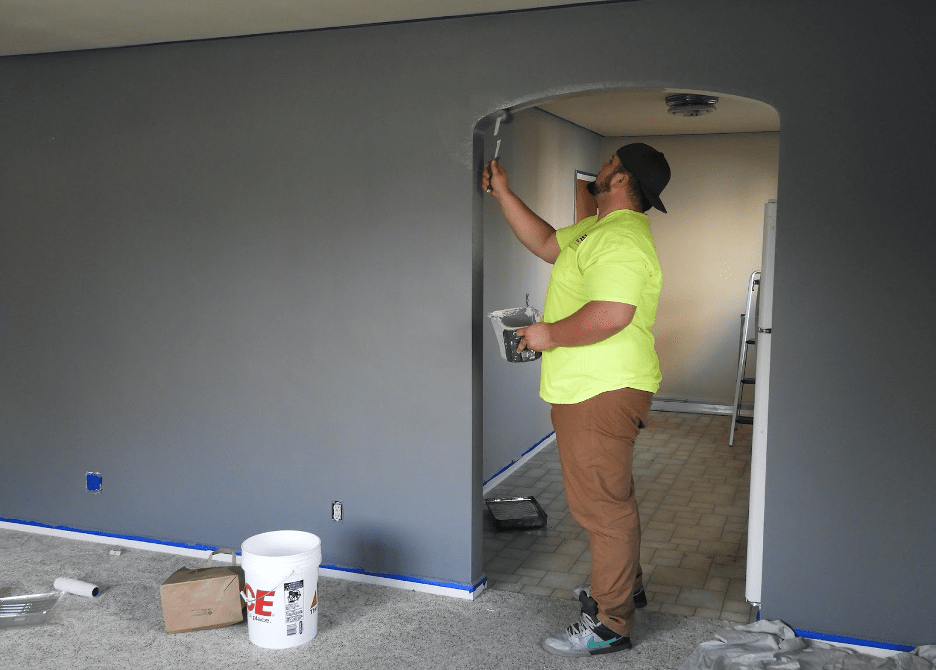 Re-modelling can increase the space and make your home more comfortable but can in part increase its value. It would be best if you choose home improvement projects that will boost its value when there is a down market. Moreover, the re-modelling should fit within your budget and the current market demands. The following are ten improvements that can boost your home's value while improving the quality of life.
Add a home office.
Working remotely from home has become more popular, and thus home shoppers desire an office addition. A home office is estimated to increase your value by up to 43% at a renovation cost of about $25000. You should fit the office with cabinets, a built-in desk, ample electricity outlets, high internet access, and proper lighting. Make sure the technology installed is up-to-date to enjoy a good home value increase.
Kitchen renovation.
New counter-tops, cabinets, tile, and appliances can increase your home value because most buyers scrutinize the kitchen. Also, replace outdated faucets, cabinet door handles, and light bulb fixtures with a new and shiny set. A good home renovation that compliments the house will increase the house value by up to 80%. You can paint the kitchen or cabinet using water-based paints that have low toxic chemicals such as benzene.
Furthermore, you can replace old models of kitchen appliances with energy-efficient types, especially those that are Energy Star rated. You can change the kitchen layout but make sure the design, quality, and size resonate with the rest of the home. Additionally, a home water filtration system will go a long way in ensuring safe and clean water is available for drinking and cooking.
Finished basement.
A finished basement will increase your home's free space that can be transformed into a workout or rec room. Additionally, apart from boosting the value of the house, it can also be used as a mini apartment that you can rent out the basement as long as you have the appropriate permits and insurance policy. A renovated basement can boost the home value by up to 70% after costing approximately $60000.
Upgrade the attic.
Get Started
Claim up to $26,000 per W2 Employee
Billions of dollars in funding available
Funds are available to U.S. Businesses NOW
This is not a loan. These tax credits do not need to be repaid
The ERC Program is currently open, but has been amended in the past. We recommend you claim yours before anything changes.
Finishing the attic like the basement can increase your home value by up to 60% and cost about $50000. The extra room can be converted to a bedroom or a sports room for indoor games. Additionally, the attic can reduce your heating needs and utility bills by properly insulating it for the winter. The room can also undergo renovations to cool your home during hot seasons by controlling the supply of air in your home.
Insulate window.
Insulating windows reduces your heating or cooling needs and thus increasing its value by up to 70% at around $8000 average cost. New insulated windows lessen the utility bills incurred when cooling your home in summer or heating it in the winter. Choose Energy Star rated windows that are estimated to decrease utility cost by nearly $500 annually. Additionally, the energy-efficient windows receive a 10% tax credit and other additional credits depending on the utility company and state of residence.
Vinyl siding.
Adding a vinyl siding will protect your home from elements such as sun rays, wind, snow, or rain and increase its value by approximately 90%. The vinyl siding has high durability and necessitates low maintenance.
Renovate the bathroom.
Re-modelling or a bathroom addition will increase your home value by 80% since it will increase its appeal, especially for larger families. You should get new faucets and sinks for your bathroom and get night light fixtures. Additionally, you should re-grout the shower and bathtub. Fix the bathroom plumbing and get new cabinetry that increases the space in your bathroom.
New roof.
A new roof gives your home an aesthetic appeal and increases the value by 60%. However, a replacement must occur way before putting you home in the market because some buyers want a house they can move in immediately.
Outdoor makeover.
Improving the outdoor living spaces such as the deck and the front yard is desirable since people spend most vacations at home. An appealing backyard and deck can recoup about 80% of the investment. The cost varies widely and relies on the materials you need, such as the built-in seating and flowerpots, stairs, and the overall design. The average price of a deck is about $5000.
You can add flower pots in the front yard that complement the color of the house and its structure. Aim for a curb appeal that will grossly increase your home value by making it stand out from the rest of the neighborhood and requires little maintenance
Interior painting.
You can also refinish your flooring by sanding and re-varnishing if there is hardwood costing about $500 and adding a value of $2000. A new painting can freshen your house and create an interior aesthetic appeal. Choose finishing that brightens up the room and paints with neutral color tones to improve immensely the first impression. Interior painting can enhance your value by approximately 75%.
It would be best if you viewed renovation as an investment plan and gear towards projects that promise a higher return. Therefore, you should renovate cleverly when purchasing materials for the upgrade to realize higher gains. The more additions that involve energy conservation and incorporate new ideas in the market will make your house comfortable and boosts its value.