Trade Ideas Review: Overview, Benefits & Drawbacks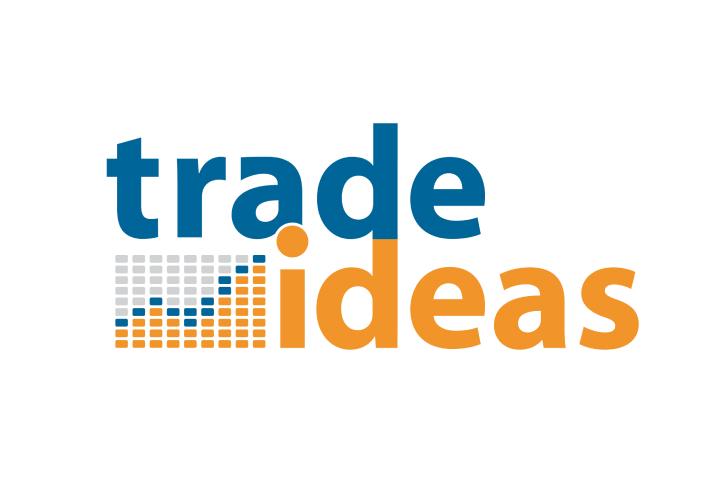 Trade Ideas
Access to many powerful features
Extensive educational resources.
Providing trading expertise since 2003
Pros:
Inexpensive pricing plans
Quality customer support
Simple interface for traders of all levels
Cons:
Only available on desktop
May be difficult for beginners
Outdated user interface
Trade Ideas Ratings and Reviews
Trade Ideas is an advanced stock market analysis tool that provides investors with powerful features such as stock scanning, artificial intelligence, and custom backtesting. In line with its namesake, Trade Ideas cultivates the resources necessary for traders to uncover profitable trading opportunities and efficiently deploy their custom strategies in the market.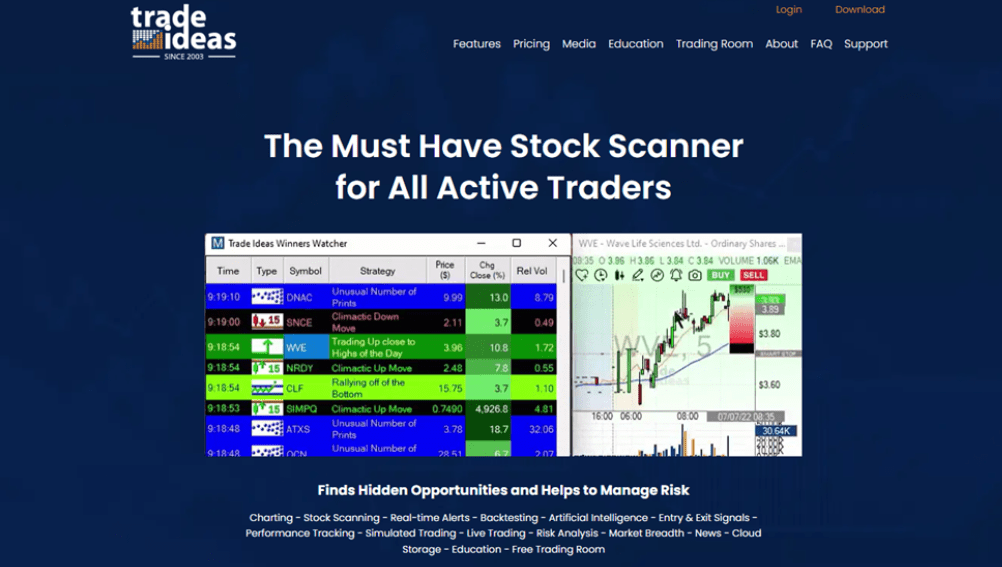 Trade Ideas Pros
Trade Ideas offer

comparatively inexpensive

pricing plans with a

Standard Plan ($118/month)

and a

Premium Plan ($228/month)

.

The Trade Ideas team has been

improving its product

and

cultivating a helpful community since 2003

to create a comprehensive experience. 

Traders have access to an

extensive Knowledge Base

and

in-person customer service

to resolve their issues. 

The

many powerful features

of Trade Ideas consist of products such as

Artificial Intelligence Insights, custom stock scanners, and simulated trading

. 

A

simple and familiar trading interface

allows traders of all levels to

easily navigate available tools

.

Trade Ideas provides a comprehensive library

of

educational resources, how-to videos, and seminars

to teach traders how to

make the most of the software

.
Trade Ideas Cons
Trade Ideas is currently

only available on desktop and browser extension

, with

no mobile app

accessibility.  

Trade Ideas is

designed as a tool for advanced traders

, with a

steep learning curve for beginners

new to financial market analysis.

The interface aesthetic may be seen as outdated

, with a design that

feels like the early days of the internet

.
Trade Ideas Features
Artificial Intelligence Advisor: Trade Ideas analyzes available strategies and potential trades to determine the highest probability of a positive return for each market session. Although there is no guarantee for success, insights gleaned from AI advisors can be helpful when making trade decisions.
Simulated Trading: A sandbox environment for traders to learn the fundamentals of trading or accurately test advanced strategies before deploying them into the market.
Brokerage Plus: In partnership with Interactive Brokers, the Brokerage Plus portal allows users to create trade signal scans, identify trading strategies, and build custom trading strategies. Users can also automate their strategies with trades being executed directly in their Interactive Brokers account.
Suggested Entry and Exit Signals: Trade Ideas will provide statistically weighted entry and exit signals corresponding with specific trade strategies. Signals shown can be customized based on risk profile and time frame.
OddsMaker Window: A proprietary event-based backtest that can score individual traders' custom scans, entry signals, and trading strategies over recent history. Feedback from peers and Trade Ideas can allow traders to optimize their trading parameters.
Trade Ideas Pricing and Fees
Trade Ideas provides an expensive pricing structure compared to similar services, with the standard plan costing $118 per month and the premium plan costing $228 per month. However, paying on an annual basis will lower the monthly costs to 84 per month and $167 per month, respectively.
At nearly twice the price, the premium plan offers twice the power to traders with additional access to tools such as custom backtests, suggested entry signals, and an AI virtual trading analyst.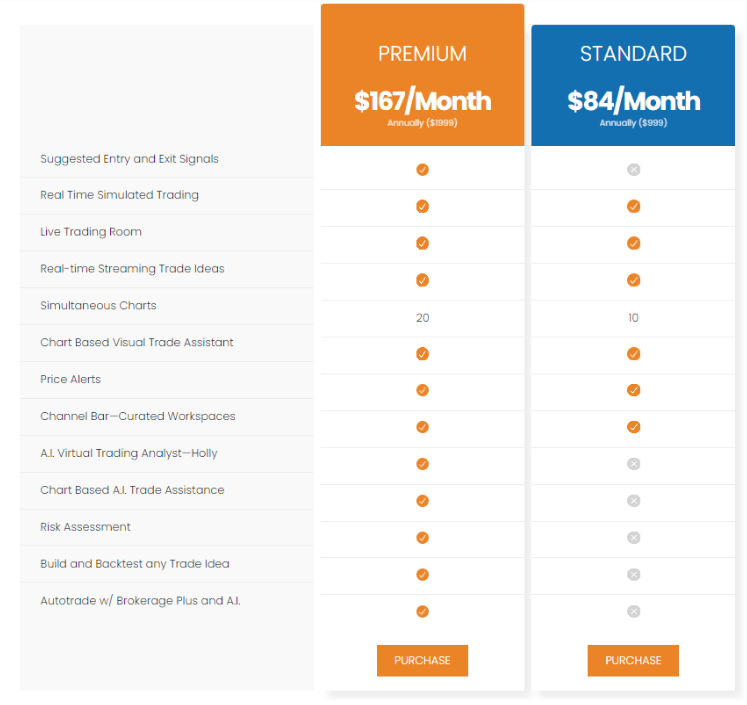 For an additional $17 per month, traders can subscribe to the weekly Trading Ideas Swing Picks newsletter containing five of their top trade ideas.
Trade Ideas Company Background
Trade Ideas was founded in 2003 by financial technology entrepreneurs Dan Mirkin and David Aferiat to cater to "Day Traders" during the rise of online brokerages. As intraday trading became more accessible to the everyday man, investors were desperate for ways to find trading opportunities. Trade Ideas was created to solve this problem.
How does Trade Ideas work?
Trade Ideas is catered toward advanced traders with a solid foundation of financial markets and trading strategies. With the tools provided by Trade Ideas, these traders can identify unique trading opportunities and use their expertise to capitalize on them.
After purchasing one of the two plans, traders will have access to a suite of products such as Holly Artificial Intelligence, charts, custom stock scans, and many more. Users can capitalize on these tools in custom ways by designing unique trading strategies and testing them in the simulated trading environment or creating a stock scan for small cap biotechnology companies.
Trade ideas is also integrated with Interactive Brokers, a financial asset custodian. Traders can open a brokerage account with Interactive Brokers, connect it to Trade ideas, and execute trades directly within the Trade Ideas software.
The volatility and mystery of financial markets combined with the power of Trade Ideas tools and the expertise of advanced traders create a limitless number of potential opportunities to be discovered.
Trade Ideas User Experience
The interface of Trade Ideas has changed little since it was founded in 2003. The product offerings have improved drastically over that time, but the interface still feels like it's stuck in the early 2000s. However, many experienced traders prefer the simplicity and familiar feel of Trade Ideas, as it is intuitive to learn and navigate.
The Trade Ideas software exists solely on desktop, with no mobile app available. This is mainly because mobiles do not have the viewing capacity to house all the raw data and insights provided by Trade Ideas.
Once users download the Trade Ideas software, they can customize their window however they desire. With custom stock scanners, advanced chart indicators, live market news, or simple portfolio overview and ticker prices, traders can optimize their experience.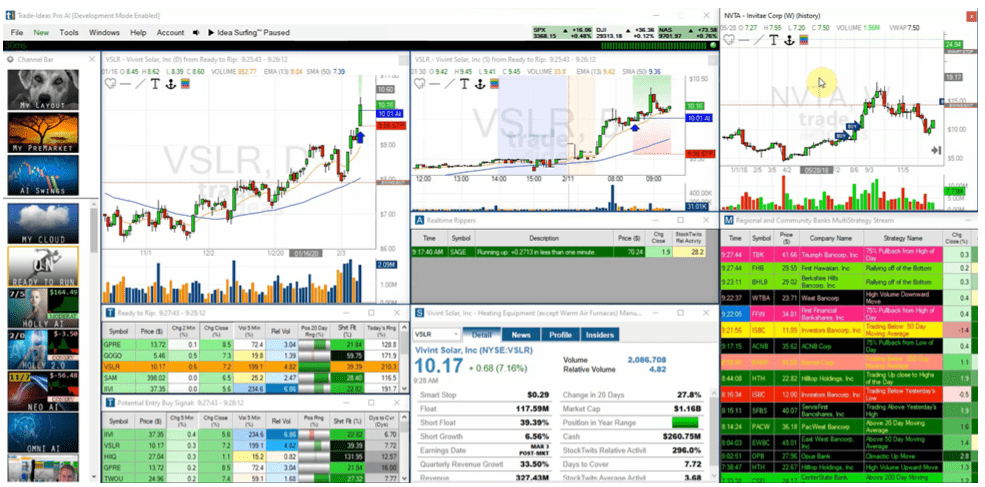 Customer Support: Contacts & How to Get Help
Trade Ideas provides multiple avenues for efficient customer support. They direct users to their extensive Knowledge Base consisting of resources traders can use to resolve issues on their own.
For more complicated problems, users can find support through the support ticket portal, email, or phone call. The customer service office hours are Monday through Friday, 6:30 am to 1:30 pm PDT. Users can typically expect a response within 24 business hours.
Who uses Trade Ideas?
Trade Ideas is a financial market analysis software with powerful features designed to uncover profitable investment opportunities. Designed primarily for experienced traders, their product suite consists of tools like AI-suggested entry and exit signals, community-scored backtesting, and custom stock scanning.
Although there is a steep learning curve, beginners can work through the educational materials provided by Trade Ideas to understand the basics of the software and financial markets, then use the simulated trading to practice what they've learned. Advanced traders can also use these resources to sharpen their skills and build on their expertise. 
Trade Ideas have been operating since 2003 and have established a wealth of topical knowledge and customer support capabilities to aid in whatever traders are seeking to accomplish. The team's expertise can be sure to assist traders of all levels with simple issues in executing the most complex of trading strategies. 
Financial markets are complex, and even the most experienced investors get burned, or run out of creative ideas. Taking the time to understand the Trading Ideas software is a legitimate avenue for discovering a new perspective on trading.