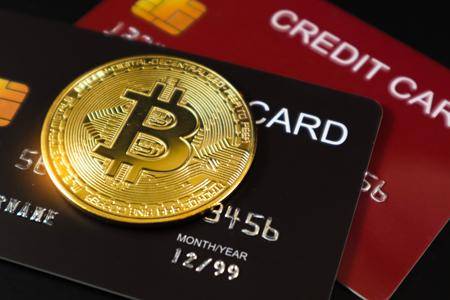 You would probably not be surprised to know the two most common credit card rewards preferences—travel rewards or cashback. But now that the world is being swept by a new wave of cryptocurrency, a new type of reward has entered the market—crypto rewards cards.
While the crypto industry is still relatively new, more and more businesses are now jumping at crypto rewards alongside their current suite of offering. On the other side of the spectrum, crypto-native companies are working out their own crypto rewards credit card.
So, whether you are a rookie in the cryptocurrency world or a committed crypto-enthusiast, the crypto rewards credit card has something to offer—making it a universally great fit.
If you're interested to learn more about crypto rewards, then this blog will give you a deep dive into everything there is to know about the top 5 best crypto rewards cards, dissecting how they work and how they can benefit you.
So, let's get started!
Top 5 Best Crypto Rewards Credit Cards
1.     BlockFi Rewards Visa® Signature Credit Card
Did you know that the very first payment transaction via Bitcoin was done 11 years ago? Since this milestone, BlockFi became the first company to come up with its own credit card and put the Bitcoin symbol on it!
Whether you are a pro or an amateur in the crypto world, using the BlockFi Rewards card has several benefits:
You can get a 3.5% cashback on Bitcoin after three months of owning a BlockFi Rewards card (approximately $100) and can get a 1.5% cash back after the first three months.
There is no foreign transaction fee or annual fee.
You can get a 2% APY bonus on your stablecoin Bitcoin holdings.
You can get a 0.25% cash back for all your eligible trades on Bitcoin.
You can get a 2% cashback for every purchase you make on Bitcoin that is over $50,000 (annual spend).
Pros of the BlockFi Rewards Card
It does not have any annual/ foreign transaction fees.
It gives a bonus offer for new cardholders.
There are no reward caps.
Cons of the BlockFi Rewards Card
The rewards are very complex.
They are constrained in terms of flexibility.
You need to be an active customer or member to access the rewards.
There are no bonus categories.
2.     Gemini Credit Card
Crypto rewards card by Gemini, one of the biggest cryptocurrency exchanges all over the US, is our next pick. Ever since the company's success as a crypto platform, Gemini went on to launch its own crypto rewards credit card.
The best part about the Gemini card is the absence of annual fee, making it a hassle-free choice. However, its reward structure is a little different when compared to BlockFi.
As a Gemini cardholder, here's what you can expect:
A 3% cashback on dining experiences
A 2% cashback on grocery shopping
A 1% cashback on every other purchase you would make
In addition to this, the crypto rewards you earn will not be limited to Bitcoin. Instead, you can earn rewards in over 40 different Gemini-supported crypto assets. Besides this, you will also get more rewards as you shop in real-time!
The Gemini card is also accessible to users in all 50 states of the US, and they come with three different finishes—black, silver, and rose gold.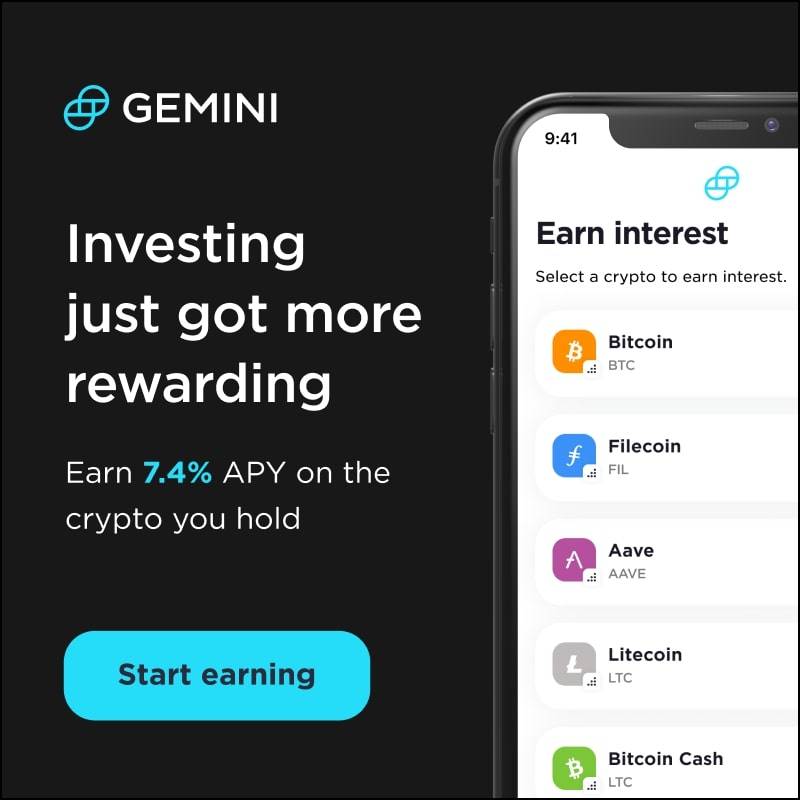 Pros of the Gemini Credit Card
You can get a cashback reward with almost every purchase
All the rewards you earn will be instantly deposited in real-time into your Gemini crypto account
You have the freedom to earn rewards on over 40+ Gemini-supported crypto assets
There is no annual fee/foreign transaction fee
Get Started
Claim up to $26,000 per W2 Employee
Billions of dollars in funding available
Funds are available to U.S. Businesses NOW
This is not a loan. These tax credits do not need to be repaid
The ERC Program is currently open, but has been amended in the past. We recommend you claim yours before anything changes.
Cons of the Gemini Credit Card
There is no welcome bonus for new users
The 3% cashback offer for dining services come with a limit of $6,000
If you are a crypto investor who specifically wants to invest, save or pay off their debts through a crypto rewards card, the SoFi credit card is the best option for you.
The best feature of the SoFi credit card is that there is no annual fee. This allows you to earn two times more on every $1 purchase you make using the card.
In addition to this, you can also retrieve these points at just 1% for every point. From here, more and more cash will start flowing to your SoFi account, SoFi loan balance, and SoFi Invest account. With this, you can start investing in crypto as well!
While the SoFi credit card comes with a multitude of features, it also comes with a few flaws.
For instance, every time you use Sofi to purchase crypto, you will not be purchasing actual cryptocurrency. Instead, you will be buying an IOU, which constantly monitors the value of the crypto you buy.
Therefore, your only chance for rewards using the SoFi credit card is by selling or buying your existing balance to hard cash.
Moreover, you will not have the option to convert your crypto or trade them on other crypto exchange platforms. You also cannot use this to exchange or withdraw your crypto or even store it in a virtual wallet.
Pros of the SoFi Credit Card
You can earn a cashback of up to 2% for every purchase you make without any bonus categories
The rewards will automatically be placed into your SoFi account
Your rewards can grow drastically if you choose to invest them via SoFi
There is no foreign transaction fee/annual fee
Cons of the SoFi Credit Card
There is a meager value for your redemptions on SoFi accounts
You cannot use other crypto exchange platforms excluding SoFi
You cannot store your rewards on a virtual wallet
If you are looking for a crypto rewards card that can offer crypto rewards as an option, the Brex 30 Card is perfect for you.
Unlike the other crypto credit rewards cards on this, this one is quite unique in its ways. For example, this card will not require you to give a personal guarantee for any potential debts.
However, instead of a credit score, the Brex 30 Card will evaluate the business's creditworthiness based on spending habits, cash balance, and so on.
In terms of rewards, here's what you can get as a cardholder of the Brex 30 Card:
For taxis and other rideshares, you can get 7 x points for every $1
For every booking made with the Brex portal for travel, you can get 4 x points for every $1
For the money you spend on restaurants and fine dining, you can get 3 x points for every $1
For purchases made on software, you can get 2 x points for every $1
For every other investment, you can get 1 x point for every $1
You also do not have any foreign transaction fees or annual fees for the Brex 30 Card. As a cardholder, you also need not stress about interest charges. This is because you will pay every outstanding balance you have back within the next 30 days!
Pros of the Brex 30 Card
There are no annual fees and foreign transaction fees
You can get a bonus offer if you are a new cardholder
You can get qualified even with bad credit
There are a wide range of bonus categories
There is no personal guarantee
Cons of the Brex 30 Card
The rewards of Brex are pretty complicated
There is no intro APR
There are no revolving balances
Last but not least, we have the Nexo Card. This card works somewhat like BlockFi in that you can deposit all your virtual assets to earn a profit later on. However, you can also take loans without selling these assets.
In addition to it, you can also get your own Nexo credit card and use it to earn a 2% cashback on all your purchases! However, keep in mind that in order to make this cashback, you will have to use a Nexo-supported digital asset.
Similar to every other crypto reward credit card on this list, the Nexo Card also does not have any annual fee. In addition to this, you also have the option of freezing and unfreezing your card, making it safe for virtual transactions!
Pros of the Nexo Card
The Mastercard backs up Nexo Card
You can easily control it with the Nexo app
You can get a 2% cashback on every purchase
You can have a safe online shopping experience
You get a few tax-related benefits by using the Nexo Card
Cons of the Nexo Card
If you are a borrower, you can also use the Nexo platform
It is still a new crypto rewards card and is not very popular
How Do These Reward Cards Work?
Crypto rewards cards might be a new rewards credit card. However, they function the same way as these rewards cards.
You will have reasonably identical underwriting standards like credit score and current income based on who has issued your credit card. These will help determine whether or not you are eligible for a credit line, approval, and so on.
In addition to this, crypto rewards cards work along with MasterCard or Visa to make them a more acceptable form of payment.
The only significant difference between crypto rewards cards and typical rewards cards is that your rewards will be in the form of cryptocurrency.

Final Thoughts
Ever since Bitcoin launched 12 years ago, the world of cryptocurrency has evolved and opened up into a new asset class to welcome the digital age of financing. And whether or not you accept crypto, these reward cards are starting to take root.
And this is just the start. Based on how much the current crypto rewards cards boom, more will undoubtedly be launched in the next few years.
Ultimately, these crypto rewards cards are a big bonus for the clients. Besides, we all like getting rewarded for our hard-earned points!