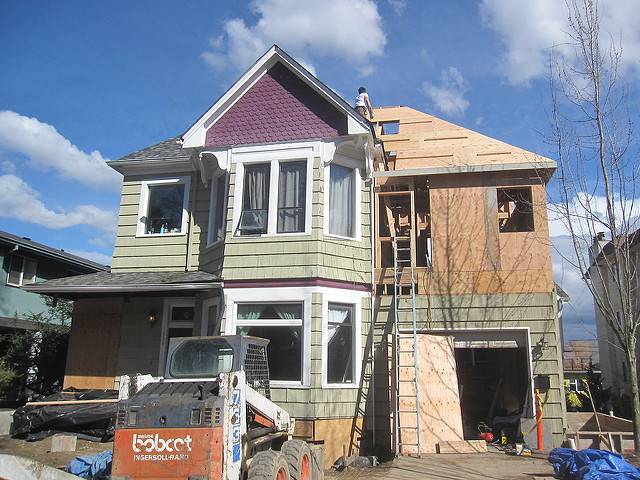 Real estate investing is often regarded as the ultimate way to build and maintain one's wealth. People from all walks of life are looking to get in on the ground floor, especially millennials who overwhelmingly agree that real estate represents a good investment.
That said, new blood into the field are oftentimes unprepared for even the most elementary mistakes. First-time investors are obviously the ones most prone to error, but messing up a real estate investment is anything but a slap on the wrist. Given the investment of time and money into any given property, real estate investors need to know exactly what to look out for.
That said, major business mistakes can be corrected and even avoided with the right mentality and planning. Outlined below are three of the biggest mistakes new real estate investors make and how to avoid them.
Searching in the Wrong Market
Sometimes your own backyard isn't exactly the best place to scout potential investments. If the market in your area isn't exactly thriving, expanding your search seems like the next natural step, right?
But then you run the risk of potentially investing in property that you've never seen firsthand or don't have easy access to. This results in a whole slew of headaches and potential complications that overwhelm newbies.
Get Started
Claim up to $26,000 per W2 Employee
Billions of dollars in funding available
Funds are available to U.S. Businesses NOW
This is not a loan. These tax credits do not need to be repaid
The ERC Program is currently open, but has been amended in the past. We recommend you claim yours before anything changes.
As the old saying goes, location is everything. Don't make the mistake of zeroing in a single neighborhood, but also don't go outside of your comfort zone.
Trying to Be a DIY Hero
When it comes to maintenance and repairs, oftentimes it pays to drop the romantic idea of doing everything yourself. Even if you have the time and know-how to take care of a fixer-upper, for example, doing all of the legwork on your own can quickly eat up your time. It usually makes more sense to hire someone else or bring on some help if you're dealing with repairs.
Likewise, repairs can quickly snowball in terms of your budget. Always set aside extra cash in case of "what-if" situations such as an unreported maintenance issue or something that crept through an inspection.
Overestimating Rental Value
Finally, you absolutely cannot make assumptions regarding rent when it comes time to put your investment property on the market. If you don't know for a fact that your ideal property isn't going to result in a long-term profit, you're essentially gambling with your money.
Just because you can afford a house doesn't mean it will be a wise investment in terms of the property's earning potential. If you're barely breaking even, such properties are often more trouble than they're worth.
As such, you need to do as much homework as you can regarding houses in your ideal market. What are they selling and renting for, respectively? What are other houses appraising at? You can't expect to jack up the rent and expect renters to bite, especially if you're not in a booming market.
There are seemingly endless opportunities out there in the world of real estate investing, but don't let your judgment fall to the wayside. By knowing what mistakes to avoid, you can navigate the real estate market with peace of mind and make decisions based on research rather than your gut.