The economy slowed substantially in the first quarter, and by all the usual measures that should mean less demand for capital and softer mortgage rates. In fact, rates for prime mortgages actually went from 4.2 percent at the start of the year to 3.97 percent April 20th, according to Freddie Mac.
This is a very big deal because various tax plans now being considered on Capitol Hill are based on the economy running at a 3 percent annual increase in the gross domestic product (GPD). It's argued that if we hit this 3 percent growth rate, the economic expansion will allow us to cut tax rates while not increasing the deficit.
But is 3 percent GDP growth realistic?  In constant 2009 dollars, the last time the GDP grew at least 3 percent was in 2005 while in 2016 it expanded just 1.6 percent. Still, Treasury Secretary Steven Mnuchin says yes, we could get to 3 percent in two years with tax reform. Not so fast, says noted economist Mohamed El-Erian. Speaking on CNBC, El-Erian said "tax reform and the tax plan in itself is not sufficient to deliver 3 percent growth."
This is more than an academic discussion. If we cut government revenues and do not get a corresponding GDP boom then Uncle Sam will be forced to borrow more and the deficit will expand. A bigger deficit could set off a new round of inflation and higher borrowing costs, including steeper mortgage rates.
"Why might interest rates rise in response to deficit financing?" asks the Federal Reserve Bank of St. Louis. "When you rule out monetary accommodation of the deficit, the government needs to create an incentive for the private sector to buy more government bonds. If the private sector's purchase of government bonds does not increase one-for-one with the higher deficit, the government must borrow more money, which leaves less money for financing private projects, such as investment in residences or factory equipment. This is sometimes referred to as the 'crowding-out' effect."
The First Quarter Tremor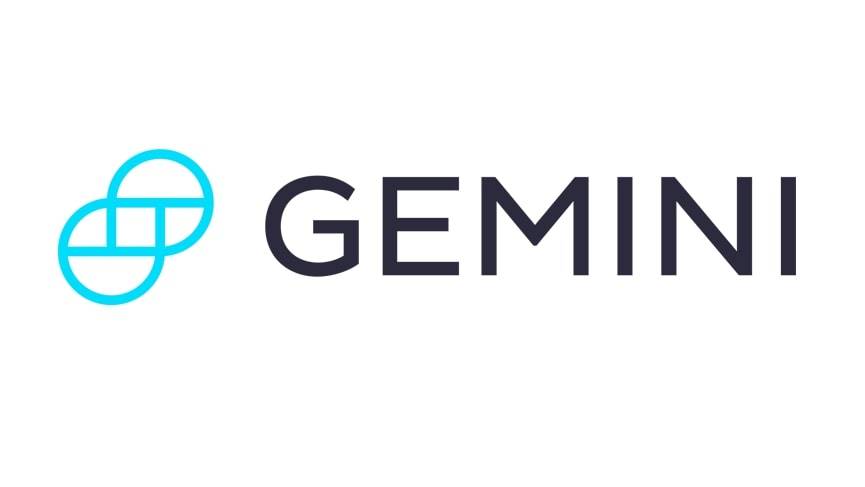 Get Started
Try Gemini Today! 123
The Gemini Exchange makes it simple to research crypto market, buy bitcoin and other cryptos plus earn Up to 8.05% APY!
"Real gross domestic product (GDP) increased at an annual rate of 0.7 percent in the first quarter of 2017," according to the 'advance' estimate released by the Bureau of Economic Analysis (BEA). "In the fourth quarter of 2016, real GDP increased 2.1 percent."
Unfortunately, in this case the corrected numbers may show even less growth. The Federal Reserve Bank of Atlanta separately tracks the GDP and its first-quarter estimate reports that real GDP growth (the seasonally adjusted annual rate) in the first quarter of 2017 was just 0.2 percent.
Little growth does not suggest much demand for capital, a central reason for low mortgage rates in the US. It also makes tax reform and additional Fed hikes difficult to justify, so it's little wonder that the Fed did not raise bank rates in May.
Some would say that the first-quarter GDP results are not a big deal and that the economy will get back on track in the second quarter. That may be true but the worry is that such rosy predictions may be wrong.
The Fed, to some extent, bases rate decisions on what it sees as the possibility of inflation. Unfortunately, its predictive powers are suspect — even among its own officials.
Speaking on CNBC, Neel Kashkari, president of the Federal Reserve Bank of Minneapolis, explained in March that "for the last five or six years, the Federal Reserve keeps predicting inflation is around the corner. And those predictions end up being wrong."
Mortgage Rates
For those buying and selling homes the immediate question is whether mortgage rates will rise or fall.
"Prime mortgage rates at the end of April stood at 4.03 percent, up from 3.66 percent a year earlier according to Freddie Mac," said Rick Sharga, executive vice president at Ten-X.com, an online real estate marketplace. "That's a difference of .37 percent. For a $100,000 loan the increase is $21.13 a month, pretty much a rounding error and enough to impede only the most marginal borrowers."
But things could be very different. In 2013 Standard & Poors noted that the typical mortgage rate during the past 40 years had averaged 8.6 percent. The low mortgage rates seen during the past few years are an anomaly.
"In the 1970s," says Lawrence Yun, Chief Economist with the National Association of Realtors, 30-year, fixed rate loans "averaged 8.9 percent; in the 1980s, 12.7 percent; in the 1990s, 8.1 percent; and in the first decade of the new century they came in at 6.3 percent. The in-and-around 4 percent rate is only a recent phenomenon from the year 2011 to today."
At this moment 2 percent annual GDP growth is not in the cards, much less anything bigger. If the corrected numbers for the first quarter are followed by a weak second quarter there's likely to be little stomach for tax reform on Capitol Hill, the Fed will need to re-think future rate hikes, and mortgage rates are apt to remain in the basement, one result which should thrill real estate borrowers.