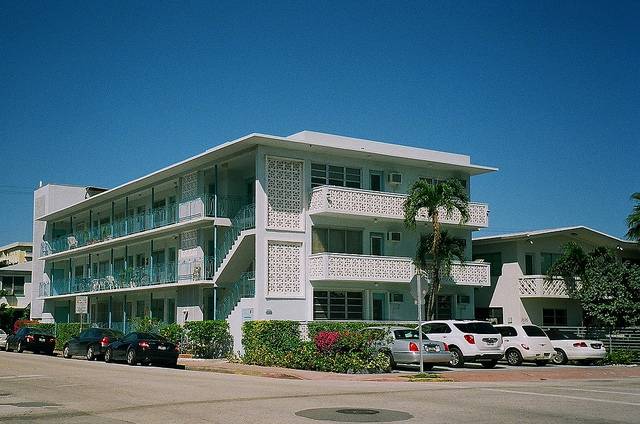 There are 3 main types of real estate investment; Commercial Real Estate, Residential Real Estate, and Land.  Each type has multiple sub categories.  
Commercial Real Estate 
Retail

Office

Industrial

Multi Family
Residential Real Estate
Single Family Rental Property

Section 8 Rentals

Vacation Rentals

Small Multi Family

Fix and Flip
Land Real Estate
Land for Commercial development

Land for Residential development 

Land for farming

Land for mining
Real estate investing is like dating – there are more options than there are time and money to pursue. Stay in your league, and you'll likely have a steady, predictable, and productive result.  Get distracted with flash, and you can wind up penniless and alone.
Definition of Commercial Real Estate Investment: 
Commercial Real Estate is a broad term used to describe the ownership of buildings used to conduct business or generate cash flow, or the acquisition of land for a long term return on investment.  
It could be a building bought for the purpose of conducting one's own business. 

It can be a building an investor purchases to generate leasing income from someone else's use. 

It can be a parcel of land acquired to develop the above.
Below is a deeper dive into the types and subtypes of commercial real estate investment, and a brief description of the risks and rewards associated. 
Retail – Categories of  Commercial Investment
Type
Example
Tenants
Size
Typical Investor
Risk

Regional Mall

Major Mall Development

National

Regional and local tenants

190k – 400k sqft

REITS

Online Shopping

Community Center

Developments that include a Walmart or similar, usually have 3 major boxes

National

Get Started

Claim up to $26,000 per W2 Employee

Billions of dollars in funding available
Funds are available to U.S. Businesses NOW
This is not a loan. These tax credits do not need to be repaid

The ERC Program is currently open, but has been amended in the past. We recommend you claim yours before anything changes.

Regional 

Tenants

125k-

190k sqft

Reits,

Private

Equity

Demographic shifts and online

Strip Center

Typical neighborhood center housing a ups, hair salon, restaurant etc.

Local, mom and pops, Franchise operators

2,000-

15,000 sqft

Private

Investors,

Funds

Road Construction, Demographic shifts, 

Stand Alone

Gas station, bank, or single big box

National Tenants, Local Brands

1500 – 

25,000 sqft

Private Investors, Funds

Rental income dependant on the health of a single tenant
Office – Categories of Commercial Investment
Class A –

 Very high end finish levels, usually in the tech and finance areas of a city. Rents are above average for the area as these buildings have an element of prestige associated with occupancy.  
Class B –

Most common level of finish in good and stable areas. Have the highest level of demand in most market places. Class A properties are not considered competition for Class B properties.
Class C –

Projects that are typically in older areas of town. The buildings have become dated both in terms of form and function. Rents are below market rate, and tenants can be hard to find and retain.  
Medical Office

is also a specialized sub category. This is space specifically designed for tenants in the medical field, and are often part of a development that attracts a variety of medical professionals.
Industrial
Heavy manufacturing

: These facilities are designed for major production of products and need to be equipped with industrial sized tools like cranes, specialized welding equipment, chemical processing, and painting areas. They are heavily customized for the individual users needs. 
Light assembly

: These facilities don't make components, but rather assemble and package them for shipping/storage. The zoning process for these are usually less restrictive than for heavy industrial and can be found in a broader area of a city.  
Warehouse

: These projects are commonly proximal to major transportation corridors and are designed for the storage of product. They include shipping docs for semi truck access, have high ceilings, concrete floors, and consist of mostly open space. They may include refrigeration for cold storage. 
Flex Industrial

:

This product is as described. It customarily offers a combination of warehouse style space with office frontage. It is generally smaller – from 1,500-6,000sqft;  20' roll-up doors in the rear and 8' drop ceilings in the front office are typical features. 
Multi Family
High-rise:

A building commonly consisting of more than 9 stories. Built exclusively in major metropolitan areas.
Mid-rise:

A multi-story building typically 5-9 stories accessible by elevator.  These projects are high density and normally built in urban areas.
Garden-style:

These are ordinary apartment style projects found in suburban and urban areas. Usually do not exceed 3 stories and are built with green belt areas in the center of the complex.   
Walk-up:

These buildings are mostly smaller and have fewer amenities than Garden-style projects. They are usually 1-2 stories with stairs accessing top floor.  4plex concepts are often called walk ups.
Manufactured housing community

:  Also called mobile home communities.  Residents in these projects, generally rent either just the space, or both the space and the manufactured home.  
Specific-purpose/project housing:

A wide variety of housing for families and individuals including: student, government subsidized, retirement, recovery, and special needs. 
Residential Real Estate Investment
Single Family Rentals

: Can be one owner condominiums, town homes, or typical single family detached homes. Single family rental homes are the most common form of real estate investment. They can be either self managed, or professionally managed by a property management company. The lease terms are commonly a minimum of 12 months.
Section 8 Rentals: 

These properties are typical to single family rentals with one exception. The owner has specifically applied and received special designation as an approved Section 8 home. The tenants are low to no income and the government pays either all or part of the monthly rent. This can be a guaranteed form of income, but can also come with it's own unique set of challenges.
Vacation Rentals: 

Can be any single family home, but comes fully furnished and is available for short term rentals. These types of projects work best in highly desirable areas like near beaches, lakes, or major entertainment districts. Most often these units require professional property management companies.
Small Multi Family: 

These properties are also called small apartment or walk up complexes; they are configured as a duplex, 3 plex, or Quad. These units often provide a strong cap rate and return if properly managed. However, this type of product is often found in older less desirable areas, where tenant issues are more prevalent. Month-to-month leases are common, so turn-over is higher than with single family  
Fix and Flip:

The subject of a million TV series that make this form of investment seem rewarding, simple, and profitable. The concept is simple, but the reality is far more complicated. You just need to buy a property under its actual value, add additional value through upgrades and repairs, and sell the property for a profit within a short period of time. The risks are unexpected repair costs, misunderstanding the post rehab value, or having a rapid and unexpected change in the overall health of the market.
Land Real Estate Investment
Land for Commercial development: 

Land that is acquired for the purpose of developing a commercial center.  This usually involves working with architects to design plans, and local governments to ensure the appropriate zoning is in place.  
Land for Residential development : 

Very similar in process to commercial but with a residential end user in mind.  Residential development is common in in-fill areas or made possible by the conversion and rezoning of large tracts of farm or other undeveloped land.
Land for farming: 

Purchasing farm land is often a great way to buy large tracts of land while receiving some income inform of land rent from the farmer and huge tax breaks from the government based on agriculture use. It is typical for developers to buy farm land, rent it back to the farmer until it receives the zoning approvals it needs to move the project forward, or until the market makes development financially viable.
Land for mining: 

Leasing the mineral rights to a property can provide exceptional cash flow on a long term hold depending on the nature of the minerals available.  Often this is a great multi generational play, that allows for cash flow, appreciation, and when the minerals run out, development.
Conclusion
Each type of real estate investment has its own benefits and challenges. Success and access are highly dependant on the skill level, experience, and financial resources of the investor. In all cases, successful investment requires a team. It takes a great lending strategy, agent representation, property management, and a strategy for short and long term.  As a new investor, your main goal should be finding a team, and starting with something that's well within your price range and comfort level.  
Author Bio
John Crow was named CEO of Centurion Investments in 2010.  In his current capacity, John leads a suite of real estate related companies.  Century 21 Northwest, a full service realty company, The Location Pro, a Commercial Real Estate Sales and Investment division, and Century 21 Property Management, a residential rental management division.