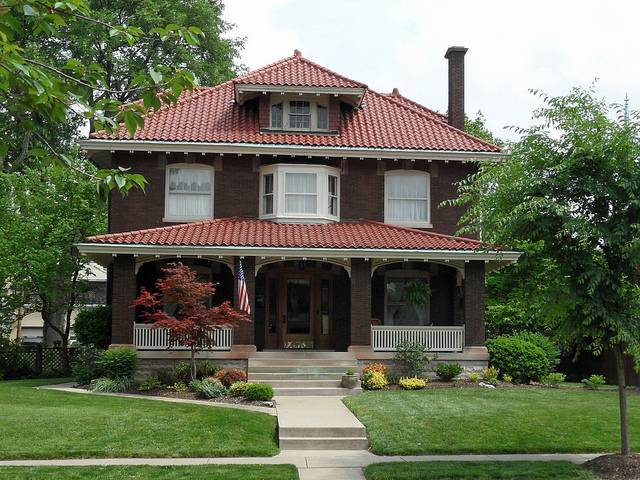 Whether your goal is to increase the value of a rental property, flip a home, or make your property more valuable for sale, there are many big and small changes you can make to increase the value of your investment. Here are three home upgrades that will make any property more valuable.
Upgrade Your Curb Appeal
Your home's first impression — how it looks from the street — significantly affects its overall value. This includes factors such as landscaping, paint quality, your gutter system, and anything else that passersby will notice before entering your home. The value of these upgrades is incalculable, as even something as simple as adding a new front door or mailbox can change a person's impression of the property. The good news is that many of these additions can be handled yourself. Others, such as full landscaping services, are affordable and can yield major returns on your investment.
Upgrade Your Kitchen and Bathroom
The kitchen and bathroom are two of the most important rooms in any home. A full renovation may be in order, but at the very least, you should check and update any tiling, upgrade old appliances, and fix leaks as needed. These spaces should be thoroughly cleaned before any showing, and installing new light fixtures in these rooms is a good way to highlight the value of a beautiful kitchen or bathroom.
Get Started
Claim up to $26,000 per W2 Employee
Billions of dollars in funding available
Funds are available to U.S. Businesses NOW
This is not a loan. These tax credits do not need to be repaid
The ERC Program is currently open, but has been amended in the past. We recommend you claim yours before anything changes.
Upgrade Your HVAC System
An upgraded HVAC system is valuable for several reasons. Not only will a new unit perform well and give potential homeowners peace of mind knowing that repairs shouldn't be needed anytime soon, but modern HVAC units provide the best possible investment in terms of energy savings and long-term cost effectiveness. If you're selling a property, additions such as zoned heating and cooling will sound great in the listing.
An upgrade may also involve scheduling a heat pump installation with an HVAC professional or simply using bleach to clean the condensate pipes. Note that HVAC repairs are dangerous and should be left to the experts. Schedule an HVAC upgrade to increase the value of your home.
Don't Neglect Routine Care and Maintenance
Big changes such as a full kitchen renovation or adding a deck outside will be very attractive to potential buyers, but remember to consider the long-term value of your home. Routine care and maintenance — whether that means scheduling HVAC service or repair, hiring a specialist to perform a home energy audit, or redoing the attic insulation — will help preserve your home's value over time.
This is also the best way to prevent major issues from occurring, and if your goal is to sell, potential new owners will appreciate that these small steps have been taken to care for the home. The best part is that these minor repairs are relatively cheap, and some (such as adding new gutters or replacing your air conditioner's filters) can be done yourself.
Many small and big changes can be made to improve the value of your home. Start with curb appeal, and as you schedule major renovations in important rooms like the kitchen and bathroom, remember to take care of routine maintenance. These efforts will help you meet your quality goals for any property.