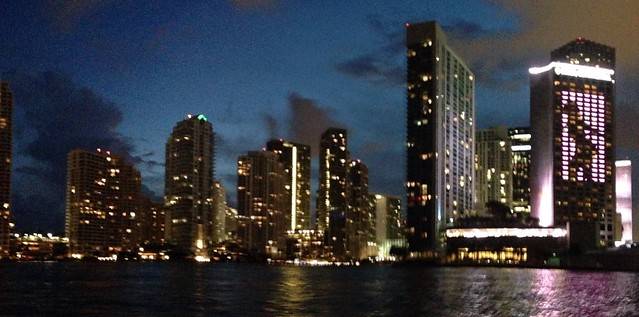 Real estate investing takes on many shapes and forms. In addition to single-family homes and apartments, you can also invest in condominiums. But before you start placing offers on condos in your area, make sure you understand the pros and cons.
What are Condos?
A condo, which is short for condominium, is a private residence that's owned by an individual, yet is part of a larger residence, complex, or community with multiple units. Condos come in all shapes, forms, and price points, including luxury high-rises, detached flats, and everything in between.
The defining characteristic of a condo is that it shares common areas – like landscaping, yards, swimming pools, recreation facilities, tennis courts, and parking lots – with other units in the community. The idea is that upkeep is easier and more cost-effective when everyone combines their resources.
For the convenience of having these resources provided, owners pay monthly dues to a board that's made up of elected condo owners. This board operates much like a traditional homeowner's association (HOA).
4 Things to Think About
Get Started
Claim up to $26,000 per W2 Employee
Billions of dollars in funding available
Funds are available to U.S. Businesses NOW
This is not a loan. These tax credits do not need to be repaid
The ERC Program is currently open, but has been amended in the past. We recommend you claim yours before anything changes.
Condos make for great investments in certain scenarios, but they can also prove to be tricky for those who aren't well versed in how they operate. Before investing, be sure to think through:
Purchase Price
Cost is the biggest perk when investing in condos. It all depends on the market you're in and the age/amenities of the community, but you can often purchase condos for 25 or 30 percent less than detached single-family homes.
Because of the significantly lower purchase price, a condo may allow you to secure a better location. This is certainly true in hot markets like Phoenix, where for the same price as a single-family home in a suburb, you can buy a condo within walking distance of downtown's hottest restaurants and entertainment options.
HOA Rules and Fees
When purchasing a condo as an investment, be extra cognizant of the HOA and everything it provides you. In particular, think about:
What are the monthly association dues? How does this impact your monthly cash flow projections with rental income, taxes, insurance, etc.?
Make sure you know exactly what's included in the HOA. All of this information can be found in the Covenants, Conditions, Restrictions, and Easements (CC&Rs) document. In a typical setup, the homeowner/investor is responsible for "drywall and in." In other words, you're required to pay for any repairs and upgrades to your unit. Everything outside of your walls (including hallways, roofing, landscaping, and common areas) are the community's responsibility.
When buying into a condo HOA, you have a right to read the rules and study the financials (including how much cash is on hand). This will help you understand whether or not the community is being handled well, or if it's hanging on by a thread. 
Maintenance and Ease of Upkeep
From an investment perspective, condos are highly appealing for their simple maintenance and ease of upkeep. While you have to pay a hefty HOA fee each month, it provides you with a bunch of additional services that make your life as a landlord much simpler. Nicer condos even include security, which is another appealing layer of protection. 
Unique Valuations
It should be noted that condos don't always move up and down in value the same as single-family residential properties do. Condos are often the first to drop in a down market and the last asset to rise in price during a recovery. (This isn't always true, but it's a general rule of thumb.)
When buying a condo, think about your long-term plans. If you're goal is to hold on to the property and rent it for a few years, then you don't have much to worry about. But if you're hoping to hold for a few months and flip the unit, give your strategy some additional thought. There may be other investments with more stable and predictable returns available. 
Make the Right Investment
A condo may or may not be a solid investment for you. It all depends on where you're located, how much you have to invest, and what sort of long-term outlook you're seeking in terms of value and cash flow. If you can find a wise condo investment in your area, you should definitely consider it. All things considered, it can be a smart decision.