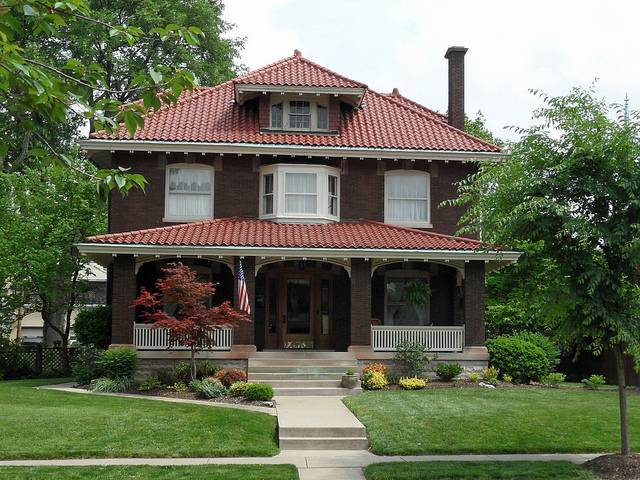 Are you looking at getting your foot in the door with real estate investments? There are lots of opportunities and the potential to make a decent living off of real estate investments. It comes down to whether or not you can afford to make the initial investment, if you have the time and dedication to your properties, and how the housing market looks in your area.
With how much the housing market fluctuated in the last decade or so, financing homes (especially more than one) has become stricter to protect people and the banks from foreclosures. That doesn't mean it isn't doable though.
If you're thinking of financing a second, third, or even tenth property for your real estate empire, consider the following four points.
Save Up a Hefty Down Payment
As with your own property, the bigger the down payment you have, the better off you'll be. There are a few reasons for that. For starters, the more you put down up front, the less you need to borrow from the bank or lender. That means a smaller conventional mortgage and fewer monthly payments.
Get Started
Claim up to $26,000 per W2 Employee
Billions of dollars in funding available
Funds are available to U.S. Businesses NOW
This is not a loan. These tax credits do not need to be repaid
The ERC Program is currently open, but has been amended in the past. We recommend you claim yours before anything changes.
Also, you may find that a higher down payment unlocks better interest rates, especially if this is an investment property. Take a look at Fidelity Mortgage and their mortgage payment calculator to see what different down payments looks like for your monthly payments.
Find an Investor-Friendly Lender
If you're planning to take real estate investing seriously, you'll want a strong team to help you succeed. One member of that team should be a lender. Having the right lender that is your go-to person can make a property go from being too expensive to affordable.
When you're looking for a lender, look for one that understands the real estate investment world. If you don't, you may find yourself spending a lot of timeand money on explaining what your plan is and potentially losing out on deals.
More Properties Mean Fewer Options
The more properties you start to take on, the fewer options you have for conventional mortgages and financing options. Typically, once you hit four or five mortgages, conventional lenders won't want to approve you anymore. It becomes too risky for them.
At this point, you'll have to start getting creative if you need financing options for your new investment. For one, it may be that you need to hold off on the property until you have more money saved up to purchase it.
Local community banks that are small may be a better option to try when looking for financing. These banks tend to keep their loans within their ownportfolio.
Seller Financing
Another option to consider is seller financing. Although there's a good chance that this won't work out, it never hurts to give it a try. A seller who finances the property you are purchasing turns into the bank themselves. You would give them a down payment and negotiate a term for the loan. After the set period arrives and you've paid off the seller, you would then be the sole owner of the investment property.