Building a new house is a dream come true, and many people want to customize their dream home. There is so much to consider when building a custom home. Companies have house plans for sale or a contractor can draft the plans. Assuming the land is purchased, have a soil report completed. A soil engineer tests the soil to find out any problems. Often, soil problems lead to foundation problems. Other things like underground streams can cause sinkholes.

Planning To Build Your Home
Experts recommend that consumers have a budget. Many first-time homebuyers choose the option of renting
low-income apartments
while saving for a down payment. That makes it more important to stick to the budget and avoid problems down the line. Additionally, make a list of all the things you want and need in a home. These can be major or minor things. For instance, if you have a lack of storage, include lots of closets in the plans. Think about the architectural styles you love. If you have always wanted rounded doorways, include them in the plans. It is your chance to get it right.
Choosing a Style
There are many styles to consider when building a custom home. Many modern house plans are drawn with luxury in mind. Kitchens have custom sitting areas and the outside of the house may contain a lot of glass. On the other hand, Craftsman house plans are desirable to many. Next, one needs to decide how big the house will be. People who are raising families need plenty of bedrooms and bathrooms. Likewise, the bigger the house, the bigger the mortgage. Pay for the extra space if you plan on living in the house for a while.
Using your vision is the best thing about building a custom home. Customize the building plan to include the large walk-in closet you desire. Or, you may want to put the laundry room next to the bedrooms. This way, you do not have to go far to put away the clothes. Bathrooms can be placed where you want them. And, the kitchen can be
laid out to suit your needs
. The floor plan should be functional and attractive.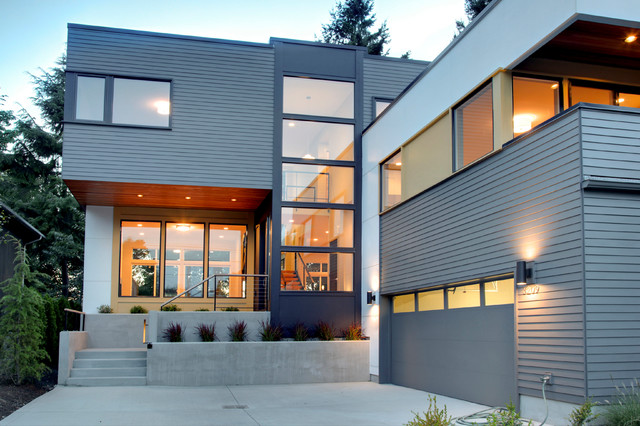 Consumers should consider the future. People who are close to middle-age may want to consider a ranch-style home. That is because it can get difficult navigating steps as you age. Other ideas include designing doorways that are large enough to get a wheelchair through. In addition, bathrooms should be large enough to accommodate any age-related needs.
Protecting the Environment
Helping the environment saves the homeowner money. Make sure the house is well-insulated and incorporate an energy-efficient HVAC system. Further, choose appliances with the Energy Star label. They are the most energy-efficient appliances available. For example, front-loading washing machines use less water and energy than other models. If space is a consideration, try one of the stackable washer-dryer units.
Customize The Grounds
A custom home plan should
include plans for the grounds
. Make note of any additional buildings that will be on the property. That is because space needs to be reserved for any outside buildings like sheds or greenhouses. Likewise, consider the landscaping. Money needs to be built into the budget for things like underground sprinklers. Planting perennials is one way of saving on plants. They come back each year and you can add to your collection. Planning and preparation are the keys to being happy in a new home.
Get Started
Claim up to $26,000 per W2 Employee
Billions of dollars in funding available
Funds are available to U.S. Businesses NOW
This is not a loan. These tax credits do not need to be repaid
The ERC Program is currently open, but has been amended in the past. We recommend you claim yours before anything changes.