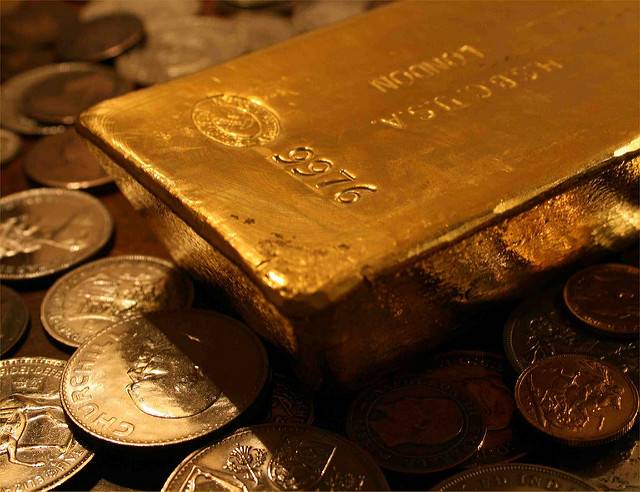 With a lot of people having concerns about inflation and currency devaluation, there has been an increasing shift towards people looking at buying gold as a potential hedge. The gold price has been increasing in recent times as more people are looking to invest. This is always a trend that is seen during times of economic uncertainty.
With the fallout of the COVID-19 pandemic still not entirely known, a lot of people are looking for peace of mind by getting their hands on some gold. This is a tangible asset that holds its value, no matter where in the world you might be. It is important that when someone is buying gold that they avoid some common pitfalls. This will mean that they are better equipped to buy what they need and not make a costly mistake along the way.
Not knowing what they have bought
There can be a lot of confusion about buying gold. There are different grades and ways in which you can purchase this asset. Not being familiar with what exactly you are buying can cause confusion and all sorts of other problems.
First and foremost, you need to be aware of what the going rate for gold is when you are looking to make a purchase. You do not want to pay above the odds for it. Gold is sold by weight, so you need to be sure that you are aware of the exact quantity of gold that you are buying. Finally, there are going to be varying levels of purity depending on what type of gold you are buying.
Buying the cheapest option
While some people believe that all gold is the same, this could not be further from the truth. As mentioned, gold comes in many different forms and purities. Therefore, it is vital that you are not just going for the cheapest option as you might not be buying a high-quality gold product.
If you are seeing a deal that seems like it is too good to be true, then it usually is. Don't get sucked into buying gold at especially low rates when compared to the overall market, as there will likely be something fishy at work. Your gold products are likely not going to be dropping below the spot price of gold, so you should always get full value for your product at that moment in time.
The same goes on the flip side, someone is not really going to sell gold for less than its market value. If they are trying to do so, then this should set off warning bells in your head and you should then proceed with extreme caution.
Get Started
Claim up to $26,000 per W2 Employee
Billions of dollars in funding available
Funds are available to U.S. Businesses NOW
This is not a loan. These tax credits do not need to be repaid
The ERC Program is currently open, but has been amended in the past. We recommend you claim yours before anything changes.
Only buying gold when the price rises
While there is not going to be a wrong time that you can buy gold, there are some rules that can be good to follow. Supply and demand is a real thing and it can lead to the price of gold skyrocketing due to some level of global economic panic.
The more people are looking to purchase gold, the higher the price will generally go. Then there will be time as that the supply will not be sufficient to meet the demand in the market. Therefore, this will also have an impact on the price. A more cautious approach is averaging your purchase over an extended period of time.
Dollar-cost averaging is a popular way to spread your risk by investing the same amount on a consistent basis, such as every month. This can smooth out the short-term volatility associated with buying almost any type of asset. You can easily buy gold with Uphold. It is a global multi-asset digital trading platform and it's a secure place to trade and manage your digital assets.
Buying rare coins as an investment
There are some people who will try to get gold exposure by purchasing gold coins. While this can sometimes be okay, there are many dealers out there today who might sell you coins that ultimately do not deliver the characteristics you are looking for when it comes to holding gold.
There are a lot of gold coins that are only viable for collection purposes and are not going to be a good way to invest your money. The price of these coins can change significantly and they are usually not really linked to the spot price of gold.
Other factors that come into the equation include their mintage, popularity, grade, and rarity. If you are set on buying physical gold coins, you should stick to only those bullion coins that have a good reputation and have minimal premium rates.
Not checking the dealer's reputation
Just like buying anything, you want to be sure that you are dealing with a seller that is above board and is going to give you a fair deal. You want to only be dealing with dealers who have been in the sector for many years and have built up a sterling reputation during that time.
By going with a trusted seller, you will know that you are getting a quality product and you will not be ripped off. This gives you peace of mind that you are making a smart investment. You can often look online through the likes of forums and social media to see what real people are saying about particular dealers. This allows you to gauge the customer satisfaction of people using a particular service.
You can also have a look at the NFA database in order to check the regulatory history of a particular dealer. This will throw up any potential red flags that would be a cause of concern and mean that you should focus your attention elsewhere instead.
Bottom Line
Not all gold is going to be the same. There are all sorts of different varieties and grades that you need to know about. It is important that you check the certificates for any gold that you are buying to make sure that you know the true purity of the asset. Make sure to check your dealer reputation and don't consider rare coins when choosing your coin. Good luck!
Author Bio
Baruch Mann (Silvermann) is an experienced investor and founder of The Smart Investor. Baruch has an extensive investing background when it comes to stocks, commodities and options. Most important to Baruch is providing new angles in his analysis in order to improve readers understanding and help them to create a winning investing strategy.