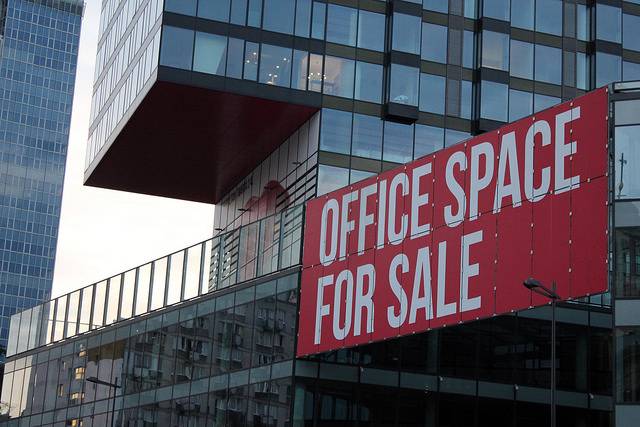 If you're a business which has outgrown your available space at home, it may be time to invest in a commercial property.
Commercial premises not only offer a dedicated workspace offering a clear line between home and work, they also provide somewhere to meet clients that projects a professional image.
However, it pays to do your homework before taking the plunge. Here's a look at some cheap commercial property options you might not have considered:
Test the water with a pop-up
Pop-ups are growing in popularity as a low-cost way of testing the potential of your company as a brick and mortar business.
The classic concept of a pop-up store is a temporary space rented for a short period; a great option for entrepreneurs selling niche products.
An increasingly popular retail option is the pop-up shop within a shop; where a large store offers spaces to a range of pop-up businesses, changing them every three months or so.
Now a well-established part of the commercial property scene, the pop-up can be a wise investment for a savvy entrepreneur.
Shared space: the benefits of co-working
Over the last decade, shared office spaces or co-working spaces have become increasingly popular.
Get Started
Claim up to $26,000 per W2 Employee
Billions of dollars in funding available
Funds are available to U.S. Businesses NOW
This is not a loan. These tax credits do not need to be repaid
The ERC Program is currently open, but has been amended in the past. We recommend you claim yours before anything changes.
Maybe you know of another business that is looking for commercial property: Why not share office space and halve your outgoings?
Savings can be made not only on price, but also on routine cleaning, maintenance and repairs.
Larger shared spaces can also offer excellent opportunities for networking with other professionals.
Travel further afield for significant savings
While a prime urban location might be your long-term goal, commercial properties out of town will be proportionately less costly.
Especially if your business does not rely on customer footfall (e.g. Online or telecommunications businesses), premises situated further out of town yet still near to good transport links are likely to be far more affordable than a downtown address.
Auctions: bid for a cheap deal
Buying commercial property at an auction can get you a really cheap deal – however, it's vital to be prepared by doing your due diligence first.
Check online to see what prices similar properties have achieved and set yourself a strict budget, including likely renovation costs on foreclosed premises.
Be prepared to move fast when you find your perfect space and make sure finance has been agreed.
Are you really ready?
Naturally, the cheapest option is to not invest in commercial premises at all.
Maybe your business is just not ready for this next step when you consider the purchase or rental costs and ongoing overheads; plus, the cost of a commute (in money and in time).
You may decide in the end to postpone this decision.
Only you can decide when the time is right.
Investing in a new office, warehouse or retail site is a big step for any budding entrepreneur, but whether you have to have more space, want to increase footfall or simply need to get your home back, carefully chosen premises are likely to be a worthwhile long-term investment in the growth of your business.
Author Bio
Bruce Hakutizwi is the USA and International Accounts Manager for BusinessesForSale.com – the world's largest online marketplace for buying and selling small and medium size businesses. Bruce has over 7 years' experience working within the US business transfer marketplace connecting buyers and sellers.