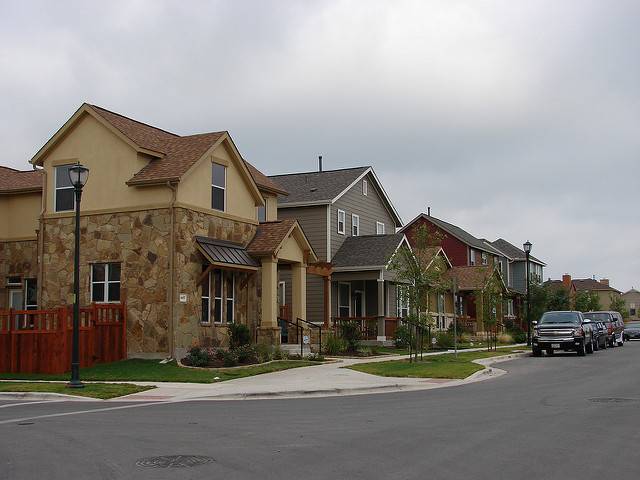 People looking to invest in real estate often ask themselves the same question.
"Should I invest in older homes or new construction homes?"
While there are pros and cons to each, we believe some of the best investment opportunities are to be had in new construction homes.
Keep reading for our top 5 reasons why.
Home Buyers Prefer New Construction Homes
People love the feel of new things. New cars, new clothes, new phones, new shoes. Everything
Whether they're renting or buying, people like the feel a new home. New construction homes are built with cleaner lines, open spaces, and lots of allowance for sunlight to pour in.
Not only that, but new construction homes feel cleaner. There's a sense of comfort and trust that comes along with them.
New construction homes allow buyers and renters alike to identify a home as being their own, rather than one that hundreds of renters or owners have been in and out of. That's why nearly twice as many people prefer new homes to older ones.
New Construction Homes Require Less Maintenance
Some people like to invest in fixer-uppers. They buy a run-down home, spend thousands of dollars fixing it up, and then either sell it or rent it out. It's truly not a bad way to do business.
However, not everyone wants to buy a project home. Some people would rather invest in something which already has the quality to rent out or sell. For these people, new construction homes are the way to go.
Not only are these homes ready as is, but you know they'll require less maintenance that you'll be responsible for as the property owner.
Appliances
New construction homes are built with brand new, up-to-date appliances. Not only will these appliances come with factory warranties, but they'll also last a long time before they need to be repaired or replaced.
As a property owner of an older home, some of your greatest expenses would come from repairing, and ultimately, replacing old and failing appliances. Furnaces, hot water tanks, air conditioning units, garbage disposals, washers, dryers, dishwashers, and fridges are among all of the appliances you'll be responsible for.
Replacing one or two of those appliances could cost you the tenants entire rent for a month or more.
Repair and Maintenance
Get Started
Claim up to $26,000 per W2 Employee
Billions of dollars in funding available
Funds are available to U.S. Businesses NOW
This is not a loan. These tax credits do not need to be repaid
The ERC Program is currently open, but has been amended in the past. We recommend you claim yours before anything changes.
Older homes also tend to have more maintenance issues and needed repairs. Leaky pipes, roofs, and basements are common issues that can lead to expensive repairs due to water damage. Older homes can also have poor insulation, plumbing, or wiring.
You won't have to worry about any of that with new construction homes.
New Construction Homes Don't Require Upgrades
One of the problems of renting out or selling an older home is trying to keep up with the luxuries and aesthetic features people value in new homes.
For example, people really like the big open rooms and vaulted ceilings that new construction homes have to offer. Providing that from most older homes isn't an option.
Additionally, new construction homes boast elegant laminate floors, modern construction designs, and new appliances and systems throughout the house. Trying to replicate those things in an older home would be costly and time-consuming.
New Construction Homes Have Great Warranties
New construction homes come with warranties from the home builder. These can cover the house for up to 10 years. Therefore, anything that goes wrong with the house within that period of time isn't your problem, it's the home builders.
Depending on the home builder you buy from and the specifications of the warranty, you can have varying levels of coverage.
Before you commit to buying from a home builder, do your research and make sure you know who you're dealing with. Make sure the home builder is honest and reasonable.
If you find they have a bad reputation when it comes to fixing problems, negotiating prices, or following through on deals, it's better to find someone else.
Remember, you could be dealing with them for up to 10 years.
New Construction Homes Are in Great Neighborhoods
Location can be one of the most important factors in real estate. Especially where families are concerned, the location of a house can be the difference between a green light and a red flag.
People want to know they're safe. They want to know their kids are safe. They want to be able to leave their cars unlocked and not worry about an intruder breaking into the house.
Families want neighborhoods that offer the best school districts and safe parks and playgrounds nearby. The people who live in new construction home neighborhoods want the same things and are unlikely to tarnish the neighborhoods environment.
Tricks for Investing in New Construction Homes
There are pros and cons to investing in new construction homes. However, if you play your cards right and know what you're doing, the reward could be incredible.
Follow these basic tips.
Hire an Experience Real Estate Agent
You need to make sure the real estate agent you deal with is well-versed in new construction homes. They should be able to answer questions such as:
Where are the best new construction homes near me?
What is a reasonable price for a new construction home?
What does the average home builder warranty cover?
How long does it take to close on a new construction home?
Hire a Home Inspector
While most new construction homes are ready to go as-is, not all are without faults. Before you buy, hire a home inspector and have them do a full run-down on the home.
If any issues arise, they need to be addressed before you commit to buying.
Do Your Own Research
You'll want to do your research on the home builder, the neighborhood, the future plans for the neighborhood, the schools nearby, and more before you put an offer down.
These are important factors when it comes to enticing tenants and/or buyers in the future.
Negotiate
Nothing is set in stone until there's ink on the contract.
A builder may not be willing to negotiate on the price of the home, but they may be willing to counter offer on other things. The builder may offer to cover closing costs, throw in extra appliances/equipment, etc.
Additionally, there's always extra wiggle room in the warranty. Make sure the home is covered in the event of negative drainage, cracks in the foundations, water damage from leaky pipes, etc.
Good Luck
There's a lot to think about when investing in a new construction home, or any home for that matter!
The key is to work with professionals who know what they're doing and educate yourself as much as possible about your potential investments.
With that being said, a new construction home investment could put you on the path to a lucrative future!
Start doing your research and see what's on the market!