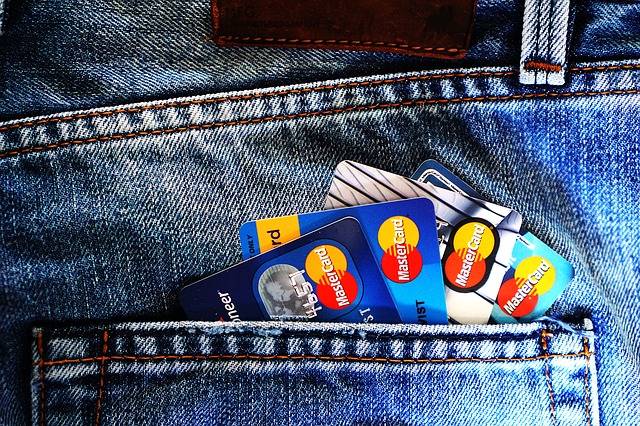 So, if you've done your fair share of investment, you'd know that most investment platforms don't particularly allow the use of credit cards. Now, for some of us, this can be a problem; an unnecessary nuisance. However, luckily enough, it is easily avoidable. So if you've been wanting to use your Mastercard but are unable to, bring out your credit card now. We'll show you how to get the most out of it when it comes to investing.
1-    Credit for Cash
Exchanging your credit for cash is always a good idea to borrow money for investment. If you use your card to take out some money, then deposit this sum into your bank account, you'll end up with a capital you can use for investment. Of course, you can only do this if your bank account is linked to the account you use for trading. Overall, it's a simple and direct method of using your Mastercard's full potential. Although, you should really be careful of any additional charges that the conversion process might result in.
2-    Cashback Deals
Who said that investing is 100% a risky thing? All that you have to do is to keep your eyes open for opportunities. One of the most overlooked perks of credit cards is that they offer small percentages of cash refunds when you buy certain items from certain stores. So, next time, instead of ignoring all the brochures in your bank, pick one up; you've got nothing to lose. On the contrary, you'll be saving a lot of money for future investments.
Get Started
Claim up to $26,000 per W2 Employee
Billions of dollars in funding available
Funds are available to U.S. Businesses NOW
This is not a loan. These tax credits do not need to be repaid
The ERC Program is currently open, but has been amended in the past. We recommend you claim yours before anything changes.
3-    Digital Currency Exchange
While some exchange platforms don't offer direct investment using credit cards, others gladly offer the conversion from cryptocurrencies to Mastercard USD and vice versa. To know whether or not your exchange platform already offers this service, according to www.diamondfx.com, what you should do is check their list of commonly traded assets; each professional platform has a page with this information on it. Then, with a little bit of expertise, you can exchange crypto for USD and take the profit for yourself. 
4-    ETF Apps
Some mobile apps; such as Acorns and Robinhood, allow their users to trade in exchange-traded funds in exchange for a percentage of interest. Once you sign up, all that's left is to link your cards, and bank account to your app account and you'll be ready to invest.
5-    Use the PayPal Highway
You can also take advantage of what we call, the PayPal highway. First, create an account linked only to your Mastercard, and another one linked only to your bank account. Then, just send money from your credit card to your bank account without having to take out any cash, or risking paying extra fees.
Get the best out of your Mastercard
It's important that you are aware of how you can use your Mastercard's full potential to invest. Maximizing the use of your card will not only open up a whole new world of opportunities for you, but it will also teach you how to spend wisely. For starters, you can stick with the basic method of transferring credit to your bank account by exchanging credit for cash or by using PayPal. Second, you can get smart and take advantage of the refunds offered by certain banks on the use of Mastercard. Thirdly, if you're an expert, you can use some exchange software to trade in cryptocurrencies. Finally, why not use an ETF investment app? That's it. Doesn't get any simpler, right?