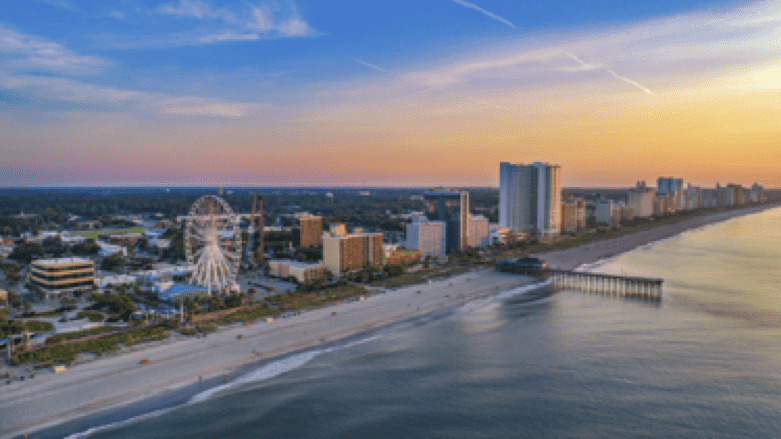 According to experts, real estate inventory grew by 2.9% at a national level. Maybe you saw your dream South Carolina property, but don't know how to buy it.
You may think it's only a matter of calling your real estate agent. Yet, there's a lot more to it if you want to get the best deal in your investment. Don't know where to start?
We've got you covered. Here are the steps you should follow to buy the best home for sale in South Carolina.
Learn About the South Carolina Housing Market
Before pulling the trigger, it's important to learn as much as you can about your preferred housing market. The time of the year and location where you buy a home makes a difference when it comes to pricing. Make sure to take a look at your preferred neighborhoods and available listings.
This information can help you make the necessary adjustments to buy your dream home.
Take a Hard Look at Your Finances
Homebuyers often forget that finding the best location is half the game. Before going house hunting, it's vital to learn where you stand when it comes to your finances.
Get Started
Claim up to $26,000 per W2 Employee
Billions of dollars in funding available
Funds are available to U.S. Businesses NOW
This is not a loan. These tax credits do not need to be repaid
The ERC Program is currently open, but has been amended in the past. We recommend you claim yours before anything changes.
What's your credit score? Can you make a large down payment? These factors will determine the terms of your home loan and the property you can afford.
Visit Your Lender and Get Pre-Approved
You may think knowing your financials is enough to make an offer on your dream house. However, it's recommended you obtain a pre-approval from your preferred lender.
The financial institution will extend a letter detailing the type of loan, amount and terms you're approved for your home purchase. Lenders base this offer on your financials, tax returns, credit score, among other factors.
Hire a Local Real Estate Agent
The next step after getting pre-approved is finding the best local real estate agent. Don't hire the first South Carolina realtor you meet.
You should sit down with several agents who specialize in helping customers in your preferred neighborhood. A local expert can point you to the best homes and townhomes for sale depending on your location.
Close on Your New Home
After the seller accepts your offer, it's time to close on your home. Your mortgage officer will request certain paperwork such as tax returns, social security card, state-issued ID, among other documents. Keep in mind mortgage loan closing requirements may vary on a lender basis.
Can You Invest In the Right South Carolina Property?
You can buy the right South Carolina property to build your real estate empire. The key to closing the best deal is taking an A to Z approach. The first step is doing your research and learning about your local housing market.
Consider the median price in your preferred neighborhood, the number of listings available, among other details. These factors will help you gauge where you stand. Afterward, it's vital to take a hard look at your finances and figure out what property you can afford by getting pre-approved by your lender.
While you may think you can buy your dream house on your own, you should contact a local real estate agent. This expert will guide you every step of the way and help you close on your new home.