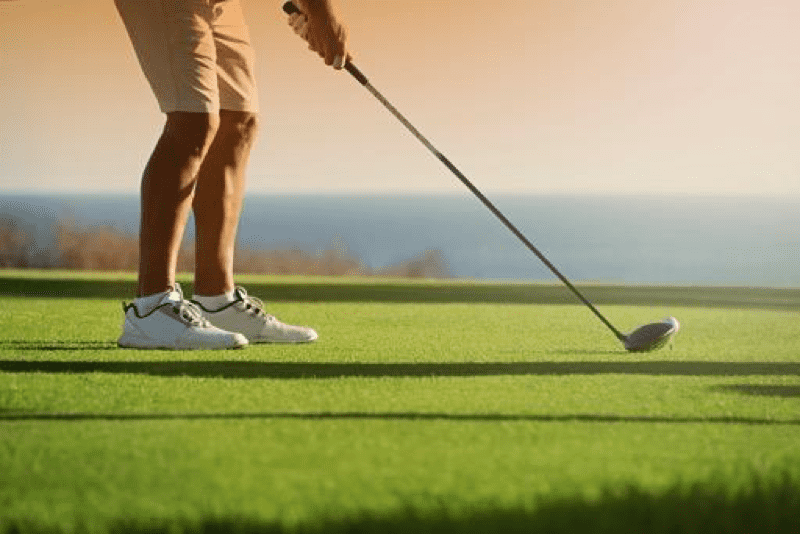 Amid fears and speculation that property prices are spiralling out of control, there's one niche in the Australian property market – a haven, if you will – that seems to be thriving: golf property.
First popularised in the United States, this unique real estate category refers to residential properties – typically homes, townhouses and condos – that surround and are linked to a golf course. The US is now home to more than 2,000 of these residential golf estates and the trend has taken off as far afield as Dubai, South Africa and now Australia. Of the 53 golf courses developed in Australia between 2000 and 2010, 3 in 4 comprised a real estate component.
Endorsements from golfing icons, such as Greg Norman and Jack Nicklaus, have raised the profile of many of these estates. But you don't have to be a pro-golfer to recognise the pros of living on a golf property.
Long Term Investment
From an investment point of view, buying into a residential golf estate is a smart stroke of strategy. Golf property is still a boutique market, accounting for less than 4 per cent of total real estate, and the prestige and exclusivity attached to these developments gives them an edge in the marketplace. Proximity to a golf course is a factor that can significantly enhance residential values – just like elevation, views and waterfront setting. The master planning and flawless design behind these estates generally makes them a sound long-term investment proposition.
And the resale value is excellent because of the amazing view, amenities and atmosphere which allegedly claims to give you an excellent price!
The Price is Right
If you think that life on a residential golf estate is an unobtainable luxury, you're wrong. Property prices on residential golf estates are only slightly higher than similar homes in neighbouring suburbs, yet they hold the promise of a much healthier, happier lifestyle. In my observations, homebuyers who've settled at the golf estate seem happy to pay a small premium to live in this environment. That premium is the price of knowing that their quality of life will outstrip that of their neighbours. In other words: it's money well spent!
Get Started
Claim up to $26,000 per W2 Employee
Billions of dollars in funding available
Funds are available to U.S. Businesses NOW
This is not a loan. These tax credits do not need to be repaid
The ERC Program is currently open, but has been amended in the past. We recommend you claim yours before anything changes.
"Property prices in golf course estates generally attract a premium to the surrounding area, and that premium can be as high as 100% for the top properties in the estate," Pepper says. Ian Pepper (CEO, Property Penguin)
Serene & Green
Money matters aside, the most common reason why more and more people are opting into residential golf estates in Australia is simply the lifestyle. Whether you're a retiree looking to enjoy the quiet life or a young family wanting to provide a safe, beautiful environment for your young ones, a residential golf estate is a picture-perfect sanctuary.
A Return to Community
When you bring together a group of like-minded people who share similar interests, values and lifestyle goals, the formation of strong community bonds is inevitable. For this reason, community cohesion seems to thrive in residential golf estates
Golf 24/7
The final factor that has investors flocking to residential golf estates is probably the most obvious: the golf course. Imagine waking up to that every day!
Golfing groups travel from far and wide to try their hand at the diverse opening nine that winds through the native woodland setting and stunning wetland back nine.
As an entire generation of baby boomers transition into retirement, the number of Australians playing golf is set to surge. And of course, there is a whole new wave of young golfers hitting the green too. As said by World Golf Foundation CEO, Steve Mona, "Golf hasn't seen an increase in popularity like this since 2000 when 2.4 million people began playing. And remember, 2000 was when Tiger (Woods) started peaking."
For golfing enthusiasts, life on a golf estate, with the green at your doorstep, is about as close as it gets to paradise on earth.
In an aggressive housing market, where interest rates have bottomed out and suburban housing stock is as hard to find as hens' teeth, the notion of life on a residential golf estate is suddenly very appealing to homebuyers and investors. Once a magnet for golf-loving retirees only, these manicured golf estates now seem like a good investment proposition to a much wider demographic.
Author Bio
By Pacific Dunes, an 18-hole championship golf course and residential golf estate in Port Stephens, New South Wales. Ranked #54 in the Golf Digest Top 100.