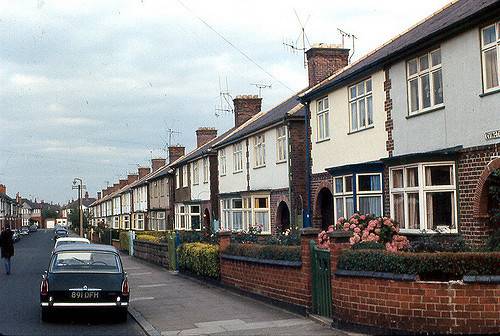 Making the decision to buy and rent out a townhouse can be an extremely profitable one. Property is a great investment, but there are some things that you should know if you plan on being successful in buying townhouses and becoming a landlord.
We're going to talk about some essential points to keep in mind as you move through the process. Some of the information might not apply to you, but we're sure that at least a few pieces of the article will stick with you through your journey.
Read on to learn more.
Tips for Buying Townhouses to Rent
A lot of the concerns of buying town homes are the same that come with buying and renting out any property. Becoming a landlord is profitable, but it comes with a list of a few requirements and precautions to take.
Run the Numbers in Advance
Before you make the decision to buy and rent a property, make sure you know just how much you can expect to earn over time.
Think about things like the interest rate of your projected mortgage, how much you'll charge for rent, maintenance costs, licensing fees if applicable, and the potential that tenants damage the property significantly.
Giving yourself a clear idea of what to expect can help a lot in the process of buying. It's important to explore your options carefully instead of choosing the first property that comes up.
Get Started
Claim up to $26,000 per W2 Employee
Billions of dollars in funding available
Funds are available to U.S. Businesses NOW
This is not a loan. These tax credits do not need to be repaid
The ERC Program is currently open, but has been amended in the past. We recommend you claim yours before anything changes.
Take a look at these investments for ideas on potential properties if you're in the searching stage.
Work With a Lawyer on the Lease
Your lease agreement will be extremely important if any issues arise. A lot of landlords slack on their lease, not even understanding the different clauses and specifications included in it.
If you're renting to someone, you had better understand the agreement that you're asking them to sign. That way, you can be clear about expectations on the front-end and act if there are any issues while the lease is active.
Consider Maintenance
Are you going to be the one who visits the property if there are concerns? The handyman in all of us wants to think we could fix anything on the property, but real people will be living there, so you want to make sure you're providing excellent work.
If you don't have what it takes to work on a home effectively, you have to explore your options for contractors or partners and be prepared when the tenants move in.
Be Available
If you plan to rent properties for a long time, you have to try and generate a good name for yourself.
Landlords who are hated by tenants lose business. Try to be as communicative and available as you can when your tenant has questions or concerns.
Sure, it's your property but you shouldn't look at tenants only as sources of money. These are people who deserve respect, and you'll have a hard time getting tenants in the future if you fail to give them the respect they deserve.
Screen Tenants 
Your property will suffer a lot if you fail to bring in great tenants. You can lose a lot of money, sleep, and value if your tenants don't respect your property.
Make sure you screen tenants closely and contact their previous landlords. If a person has a good renting history, odds are they'll continue to be a great tenant. The odds of them respecting your property will increase if you respect the people leaving on it, too.
Are You New to Investing?
Whether you're buying townhomes or considering stocks, it's important to take in all of the information you can as a young investor.
Your ROI depends directly upon the effort you put into researching and understanding the investments you make. Explore our blog for more information on how to choose and handle investment properties.