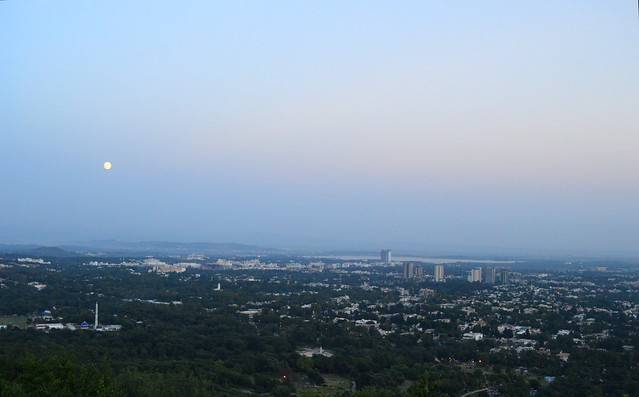 Pakistan is currently passing through an interesting phase in its national history. While it struggles to bring back its troves of laundered money that have been smuggled abroad, there are countries that are well aware of its strategic importance to China's Belt and Road Initiative – and are hopeful of cashing in early on what the local press has dubbed will soon be an 'economic miracle' for the region.
Gwadar: a 'Game Changer' for Pakistani Real Estate
Gwadar, a natural deep seaport on the Indian Ocean, is the centre point of China's ambitious global economic domination designs. With each passing day, the importance of this city keeps on increasing; especially in terms of its real estate worth.
At the same time, the on-going infrastructural development projects in the works inside the country also promise local economic growth. According to an Al-Jazeera report, a 3000 kilometre route, called the China-Pakistan Economic Corridor (CPEC), will soon link Gwadar with the Chinese Xinjiang province – while passing through all of Pakistan's provinces.
This route is directly expected to make Pakistan's real estate sector much more valuable in the medium to long term. The trade activities that will be conducted via this route will lead to the setting up of economic zones, petrol pumps, motels and restaurants, as well as the provision of many other facilities.
Why is this Information Important for You?
Staying oblivious to Pakistan's role in China's grand economic plans may prove to be a downer for your business interests – especially if they lie in the spatial proximity of the South Asian country. One good way of keeping in touch with what's happening in Pakistan's property sector (without actually visiting the place) could be to keep a check through web portals like Prop.pk. The establishment of online real estate platforms has proven to be extremely helpful for global investors eyeing Pakistan's real estate market – and they continue to play an ever-increasing role in facilitating property transactions in the country.
Now as an outsider, are you still wondering if the on-going and planned developments under CPEC are convincing enough for you to invest in Pakistan's property sector? Well if you are, then you need to keep the following five considerations in check:
Who are the Stakeholders – and How Many?
CPEC is expected to usher in a rather bright future for Pakistan – that much is clear. But lately, there has been a lot of expected talk regarding the country's possible takeover by China (along the lines of a popular conspiracy theory). And according to the opinions of several policy experts (both local and international), involving other countries into the project may be a means to minimise the risks of this eventuality ever coming about.
The authorities in Pakistan, as such, are aware of these concerns. As a means to assuage any such apprehensions which investors may have, the country's officials have successfully convinced (or forced?) China into accepting that its untapped investment grounds are not open for external monopolization (read: economic colonization).
Get Started
Claim up to $26,000 per W2 Employee
Billions of dollars in funding available
Funds are available to U.S. Businesses NOW
This is not a loan. These tax credits do not need to be repaid
The ERC Program is currently open, but has been amended in the past. We recommend you claim yours before anything changes.
According to Pakistan's Federal Minister for Defence Production, Science and Technology, Rana Tanveer Hussain, 51 countries from across the globe have expressed their interest to become stakeholders in CPEC. These include prominent nations like Russia, France, Italy, Saudi Arabia, Malaysia and Iran; currently in talks with Pakistan for permission to set up their businesses in the country, and advocates of a level playing field for their investors.
And Pakistan, for its part, is eager to facilitate them on this front.
How stable are the country's economic conditions?
The answer to this question may not present a very convincing case for investments in Pakistani real estate, at first – and especially in the short term.
The country currently relies on foreign aid to manage its expenses, and continues to remain in a constant struggle to settle mutually agreeable terms with the International Monetary Fund (IMF) for securing further loans. The Government of Pakistan has a plan in place to deal with this seeming stalemate. The country's executive, as such, is looking to increase its revenue shares via tax collection. In this regard, the departments concerned have received clear-cut instructions on increasing their number of tax filers.
According to a Reuters report, Pakistan has a new amnesty scheme planned to identify high-earning citizens for efficient tax collection in the future. At the same time, the country has the finalised the details and operational mechanism of its Benami Act, a law that deals with undocumented immovable assets. Furthermore, Pakistan may avail a bailout package from the IMF soon.
Pakistan's Finance Minister Asad Umar appears convinced that the measures being taken by the government will lift the country's economic growth rate to its highest levels by 2023.  
How committed is the current government to delivering on its campaign promises?
The Pakistan Tehreek-e-Insaf-led central government has taken various bold steps for saving the country from the major challenges it faces. These include collaborations with other countries to bring laundered money back to the nation's small treasury. In this regard, Pakistan has signed agreements with the Organisation for Economic Cooperation and Development (OECD) to share the information of suspect individuals. The OECD has many prominent countries among its members list, including those usually favoured by Pakistanis for stacking their assets offshore. These include Switzerland, UK, US, Italy, France and Canada.
Furthermore, structural reforms have been introduced to deal with tax evasion, and the culture of 'not filing income tax returns' prevalent among the local populace. Pakistan's Prime Minister Imran Khan has also given indications of revamping the federal tax department, called the Federal Board of Revenue (FBR) – if its tax collection targets remain unmet.
Are internal security conditions conducive for investment?
For the most part, the security forces of Pakistan have this end thoroughly covered – in an attempt to ameliorate investor concerns. Through vigorous planning and defence implementation, Pakistan has dealt a crushing blow to the myriad insurgent groups responsible for carrying terrorist attacks on its soil; incidences that featured as part of everyday life in the country only a few years ago.
In addition, the country's effective intelligence forces have also successfully disentangled the groups behind its endemic political and sectarian violence. Most importantly, the number of terrorist attacks on foreigners working in Pakistan is now down to zero. The armed forces have set a system in place which effectively prevents any low-lying sleeper cells from targeting anyone; be it civilians or high-profile public figures.
How well can the country deal with its external threats?
Just like dealing with its 'internal chaos' issues, Pakistan has also improved its ties with its neighbouring countries. This breakthrough has been made possible through allowing investment to flow into the country, and via intelligence-sharing to protect each other's interests in the region.
In the recent conflict with India, Pakistan exhibited its strength on all platforms – be it information sharing, strategic planning, effective air defence deployment, or the offensive of its ground forces. At the same time, the country used its regional influence and connections with world's leading countries to stop India from starting a war for apparently no good reason.
The socio-political dynamics of Pakistan have also taken a 360-degrees shift.
From the ruling parties notorious for using their influence for personal gain to the leaders hell bent on bringing the laundered money (referenced above) back, Pakistan, for the first time in its seven decades plus history, seems to be acknowledging the dreams of its common folk.
Democracy, in short, seems to be on the ascent in the country – and as is expected, it is all riled up to attract foreign investors with its promise of an ever-strengthening political stability.