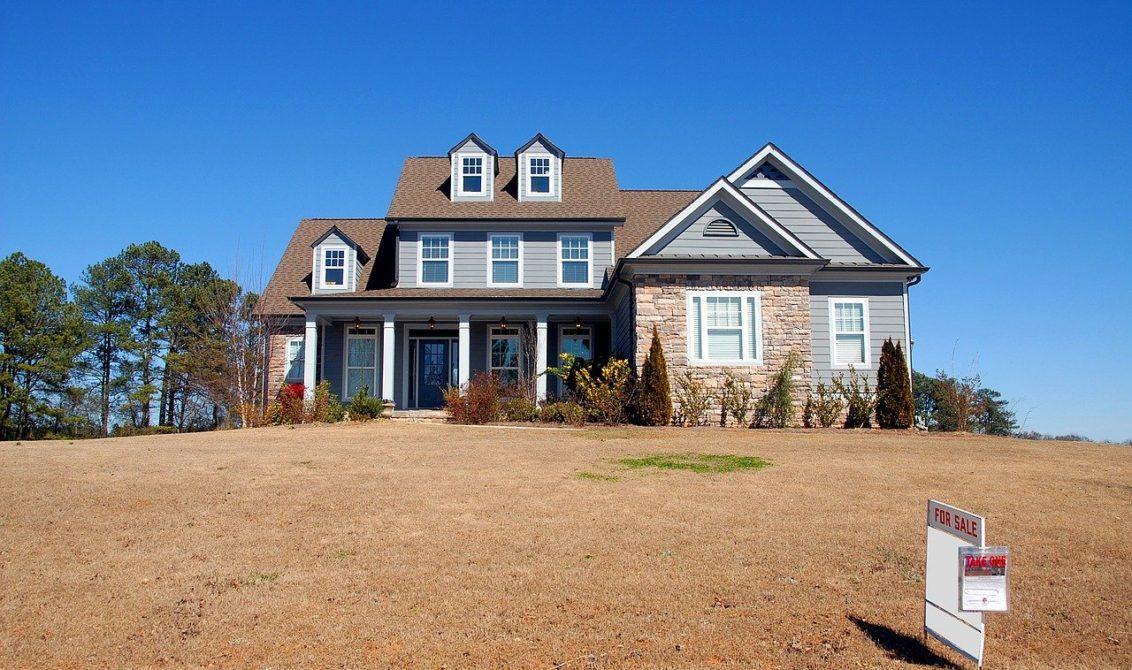 Many people have made a fortune by making smart real estate decisions. Most of these business moves involve buying properties, having these remodeled or renovated, and earning millions when the property is sold on the market.
However, despite numerous real estate investment success stories, the sector is also fraught with uncertainties. As real estate purchases typically cost a lot, so you need to proceed with caution.
If you want to try your hand at real estate investing, consider the following points. These may not make you the next real estate mogul, but they'll help you take the first step in becoming real estate investment-savvy.
Know How to Evaluate a Property
While it's impossible to know everything about the industry, you must know the types of properties that can yield the best profit when you start your investment journey. Learning how to evaluate a property is the first step in making sound choices and buying your initial property investment.
To determine the profitability of a certain real estate asset you've been eyeing to invest in, do the following:
Most property viewing these days may be done virtually due to the pandemic, but it always pays to check the house or building in person. So many photo and video editing apps these days are able to manipulate their final output. This may mislead buyers into thinking that they're purchasing a high-quality asset when, in fact, the property is out of shape.
It's not just enough to scan the Internet for Orlando Homes For Sale, for instance, if you're looking for a property in the said location. The best way to appraise a property is to physically see and observe the things that make you want to buy the asset.  While not a professional, you'll be able to see for yourself if you're getting your money's worth.
The asset's location can also influence the cost of an investment property. For instance, houses, condominiums, or property rentals in proximity to scenic views and green spaces, among other factors, may increase property valuation for residential assets. For commercial properties, easy access to basic facilities such as stores, restaurants, hospitals, or transport hubs can help pull up its value.
Get Started
Claim up to $26,000 per W2 Employee
Billions of dollars in funding available
Funds are available to U.S. Businesses NOW
This is not a loan. These tax credits do not need to be repaid
The ERC Program is currently open, but has been amended in the past. We recommend you claim yours before anything changes.
Study the comparative marketing analyses (CMA)
Another way to determine an investment property's profitability is by studying the comparative market analysis (CMA). Also known as 'comps,' CMA, by definition, is an estimate of a property's value based on the homes sold in the area.  Orlando average home price can be culled from the CMA report, which real estate agents show to home sellers to help them set their property price.
Identify the Ways That You Can Earn from the Sector
Apart from buying an asset at a low price, having it fixed, and selling them at a highly-profitable cost, there are other ways in which you can earn from a real estate investment. Others earn from having their property rented.
Some engage in non-traditional means, such as real estate stock investments and other types that don't entail millions and don't involve physically owning a property, either.
No matter which way you choose, real estate investments require you to look at your cash flow closely. Remember that the properties have a greater tendency to decrease in value over time, as it requires you to pay taxes, too.
Study How You Can Maximize Mortgages
In some cases, you don't need to have millions in cash ready before purchasing a property. A real estate investor can acquire an asset by borrowing from banks or financial institutions. However, borrowing does come with its own pitfalls.
Before jumping into an attractive mortgage proposition to purchase your potentially profitable property, make sure you have at least 20% of the total asset value to get approved. Not all mortgages are created equal, so a prospective investor-lender should shop around for the best mortgage offers. Choosing the company that offers the lowest interest may not be enough. Calculate the total mortgage price for the period and opt for creditors that offer adjustable interest rates.
Choose Between Newly Constructed or Existing Property
There are many angles that you need to look at in choosing the best investment property for you. While newly-built properties or those on pre-selling status offer great promotional deals to attract more buyers, the project may suffer delays and the risk of discontinuation, too. In some cases, these types of properties may potentially increase their rates post-construction.
On the other hand, existing properties often cost less and have established amenities. If you invest in it, you may see a return on investments in a few months' time. However, also consider the maintenance and tax costs for current assets you want to invest in.
Consider Diversifying Your Portfolio
There are a few ways that you can earn from real estate investments. The most common way of doing it is through buying properties for a low price, having them renovated, and selling them for a higher price, also called flipping. Property rentals, as well as stocks and bonds investments, are worthwhile financial moves one can engage in to make money from the sector.
Your income from property rentals may help you tide the difficult times by remaining unaffected by the volatile property market. However, you might find it hard to rent out your asset if the economy is in a slump.
If you don't want to physically own a property and don't have a sizeable cash amount to buy one, you can still invest and earn by availing of indirect investments. See if real estate investment trusts (REITs), real estate company stocks, mortgage bonds, and mortgage-backed securities appeal to you.
The Bottom Line
A real estate investment can enhance revenues and a steady cash flow. It's important to consider various factors such as increasing your knowledge about the sector and how it works to maximize your profit.
Author Bio
Risa Williams is a real estate professional who participates in seminars and provides training to real estate investors. She shares her expertise in the industry through blogging. Her passion for helping novice investors also prompted her to create tutorials and guides. Risa is a mother to a new 9-month-old baby boy and a 6-year-old girl. She is admittedly a family woman who enjoys cooking hearty meals for her family. Also, she has a passion for swimming and badminton. She also loves traveling and collecting books.