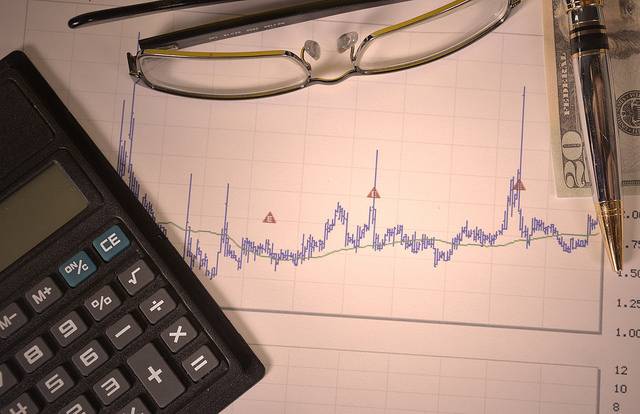 In the world of trading, few things are more exciting than making your first profitable trading month. However, if you are a beginner, getting to that point may take quite some time. This is even more true for such little explored markets such as penny stocks.
Starting to trade penny stocks, for many, can be a daunting task with a very steep learning curve. For those who are looking to get their foot in the door, it is a field which holds both: tremendous potential compared to trading traditional stocks, but also quite a few risks.
In order to make that exciting first profitable trading month, there are quite a few things you should know before starting to trade penny stocks. In this article, we are going to take a look at 5 important things you should know about and expect from trading penny stocks.
Potential rewards can be exceptional
In the world of traditional stock trading, it is typical for a top daily loser or gainer stock, comprising the S&P 500 index to move 2-5%. In the world of penny stocks, it is not uncommon to see daily moves over 100% if a sudden unexpected news story, directly impacting the company, breaks out. Therefore, compared to traditional stocks, trading penny stocks holds exceptional potential.
Potential downsides can be significant
Trading penny stocks also holds quite a few downsides. First, since penny stocks aren't well capitalized and are rather obscure entities, they suffer from low volume which increases the spreads on your trades.
Second, due to the significant price volatility, losses incurred while trading penny stocks can be just as great as your wins if you end up on the wrong side of the trade.
Furthermore, pump and dump schemes are not uncommon in the world of penny stock trading. Penny stocks aren't well capitalized and for this reason, their prices are susceptible to significant price manipulation. If you are not careful and are a rather uninformed trader, falling victim to such schemes can be an extremely unpleasant experience.
Volatility of returns
Whether you like to buy penny stocks or sell them, in both cases, and depending on your strategy, you may be faced with very volatile returns. Even if you are trading based on technical analysis alone, sudden price increases and plunges are bound to happen due to a variety of reasons: from pump and dump schemes and similar market manipulations to breaking news releases that significantly impact the price of the penny stock.
For that reason, in-depth knowledge of the market and experience in the field will become inseparable friends to you along your penny stock trading journey. It is wise to start slow and begin reading informative penny stocks 101 trading guides for beginners when you are just starting out.
A little explored market
Penny stock trading involves participating in a very obscure and little explored and understood market. Your typical trading target will be a company which has very little public information available, while the price movements on every development within the company or those directly affecting it, may make or break it.
Therefore, knowing what you are doing, keeping disciplined, and reacting calmly to abrupt changes in prices will be key to your success when starting to trade penny stocks.
You may need a mentor
As mentioned before, knowledge, experience, discipline and mental strength will be of crucial importance when starting to trade penny stocks. However, in order to attain these attributes, you will need a lot of practice, knowledge and experience. With little starting experience, learning from your mistakes will be one of the main ways you will grow as a trader, and it is a rather costly process.

For this reason, it is wise to try and find a mentor who can help you gain knowledge faster and share his or her experience with you. This way, you will be able to save up on a lot of costly mistakes that would otherwise happen if you had little to no experience just starting out.
Closing thoughts
Claimed to be the fastest way to grow your wealth by some, and criticized by others for its downsides and risks, penny stock trading is an exciting field which attracts more and more people every year. Due to the volatile nature of the field, and shaped by their learning path choices, traders who are just starting out may have very different experiences with penny stocks from the get-go.
However, it is up to you to make sure that you choose the right approach and learning path towards trading, while dedication and persistence will make sure that you finally hit that exciting first profitable month to start your successful penny stock trading journey.