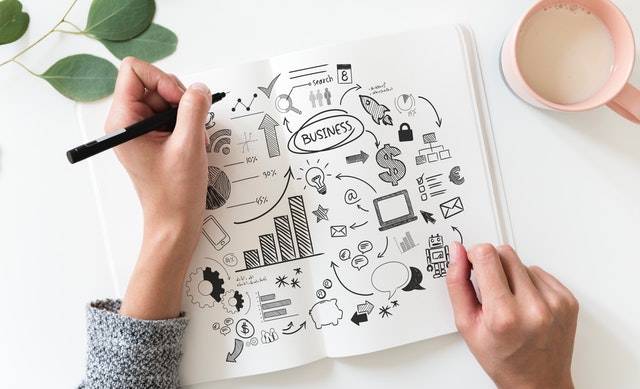 Over 99% of Canadian businesses are characterised as small to medium enterprises or SMEs. Within this demographic, micro-enterprises represent over 53% of private employers. With a national focus on start-ups and SMEs, the Canadian business landscape is a prime hotspot of entrepreneurs.
As there is so much potential for business owners in the country, an increasing number of people are pursuing careers as entrepreneurs. With high-profile success stories continuing to inspire millions, it's not surprising so many people are carving out their own futures as business owners.
Of course, being an entrepreneur isn't an easy career choice. No matter what sector you choose to operate in, launching and running your own business requires a wide variety of skills and a significant amount of business acumen.
If you're thinking of launching a career as an entrepreneur, you'll want to ensure you're well-prepared for what the role requires. To get a head-start, take a look at these top five skills every entrepreneur needs.
1. Communication
As an entrepreneur, you'll be communicating with people all of the time. Natural orators may be great public speakers, but can you transfer this skill to writing persuasive sales copy or devising attractive investment portfolios? If you're a whizz at writing documentation, it may be your presentation skills or your interview technique that needs to be honed.
When launching a business, you'll be consistently selling your ideas to a wide variety of people and organizations. If you're looking for financial backing, you'll need to impress banks, financial institutions, and potential investors, for example. When hiring staff, you'll need to attract the highest calibre candidates. Once you're up and running, you'll want to engage with suppliers to secure the best deals and most advantageous terms.
With every aspect of your business success relying on your communication skills, it's easy to see why this is a critical attribute for entrepreneurs. Fortunately, there are a variety of tips to ensure you can communicate effectively in any environment, such as:
Be an active listener
Understand your audience
Simplify your message
Be prepared for feedback
Use body language to stay on message
Many budding entrepreneurs assume their ideas will speak for themselves, but this isn't the case. By honing your communication skills, you can increase the likelihood of success and get your business off to a great start.
2. Determination
The road to commercial success is full of bumps, so only the most determined entrepreneurs will reach their destination. Being able to bounce back after disappointments is a key attribute for business owners, particularly in the early years of an enterprise. As Winston Churchill opined:
'Success is walking from failure to failure with no loss of enthusiasm'.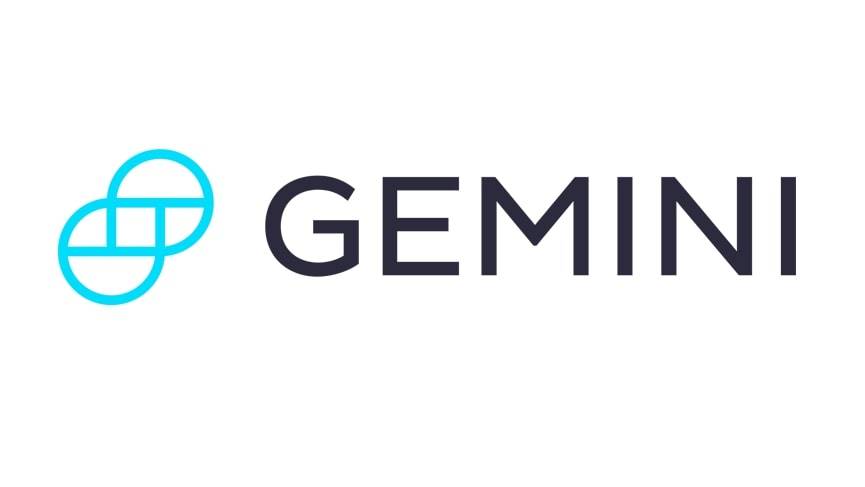 Get Started
Try Gemini Today! 123
The Gemini Exchange makes it simple to research crypto market, buy bitcoin and other cryptos plus earn Up to 8.05% APY!
Many people assume that entrepreneurs achieve overnight success, but this is rarely the case. In fact, the vast majority of lucrative start-ups come after numerous less lucrative attempts, as highlighted by the co-founder of PayPal, Max Levchin:
'"The very first company I started failed with a great bang. The second one failed a little bit less, but still failed. The third one, you know, proper failed, but it was kind of okay. I recovered quickly. Number four almost didn't fail. It still didn't really feel great, but it did okay. Number five was PayPal."'
Reaching the top of any profession requires perseverance but being a successful mogul requires additional resilience and determination. Starting from the bottom up and often working alone, only the most determined individuals will succeed as an entrepreneur.
3. Curiosity
Entrepreneurial curiosity characterises the natural inquisitiveness that all successful business people have. Every commercial idea starts with a question, so being curious is a stepping-stone to a career as a business creator. However, entrepreneurial curiosity doesn't end when that lightbulb moment strikes. To ensure on-going commercial success, entrepreneurs must utilise their inquisitive side and desire for knowledge.
Launching a start-up involves more research than you can imagine. From learning more about product manufacturing, sales techniques and target markets to understanding accounting for SMEs, employment legislation and IT networks; entrepreneurs are on a never-ending quest for knowledge.
Most SMEs begin with just one employer: the entrepreneur. Nurturing a business from seed to fruition, entrepreneurs often learn as they go and acquire new skills as and when they're needed. An unwillingness to accept the status quo is what enables entrepreneurs to launch innovative products, services, and brands. By doing things differently, entrepreneurs deliver innovation and excitement.
4. Risk Taking
Being risk-averse can be advantageous in certain professions but not for entrepreneurs. Successfully capitalising on new products and services requires a willingness to take risks. Reflecting their willingness to tolerate risk, you'll often see entrepreneurs described as:
Adventurous
Courageous
Opportunistic
Thrill-Seekers
Risk-Takers
Fearless
Indeed, these traits are often linked to some of the most successful entrepreneurs throughout history. However, being risk tolerant doesn't mean being careless, reckless or irresponsible. Although entrepreneurs must have the courage to push forward with new ideas, they are often geniuses of taking calculated risks.
With a wealth of information and data gained from consistent research and questioning, entrepreneurs ensure they have a fundamental basis upon which to make decisions. By evaluating this information, entrepreneurs make bold but deliberate decisions in order to dominate their market.
5. Responsibility
Entrepreneurs are known for bucking the trend and doing things differently. Often seen as mavericks, they may go against the grain and use different working methods and processes than others in their industry. However, this approach should never be equated to irresponsibility or imprudence. On the contrary, entrepreneurs are used to shouldering responsibility.
Launching an enterprise means investing in yourself and your ideas. As a founder, inventor, business owner, and CEO, you're responsible for the success or failure of your business. When your enterprise grows and you take on employees, you are responsible for providing an inspiring working environment and maintaining employment opportunities for your staff. If you float your company on the stock market, you'll be responsible for an increasing number of shareholders and investors too.
A successful entrepreneur is an individual who is comfortable with accepting responsibility and someone who actively seeks out opportunities to take on accountability.
Honing Your Skills as an Entrepreneur
Although there aren't any specific academic requirements to undertake a career as an entrepreneur, there's no doubt that formal study can enhance your skills and increase your likelihood of success. For many budding business owners, the opportunity to combine their work with academic learning provides them with the practical and theoretical skillsets they need.
As well as completing undergraduate degrees and obtaining an MSc or MA, many entrepreneurs go on to undertake post-graduate study in the form of an MBA or DBA. Indeed, the Doctor of Business Administration program at Aston University Online is ideally suited to the entrepreneurial curiosity of tomorrow's business leaders. As a globally ranked and recognised program, students from all over the world can take advantage of the outstanding teaching framework and undertake specialist research as a post-graduate.
For many Doctor of Business Administration candidates, the opportunity to devise a bespoke research study is why the DBA program is so enticing. As well as achieving a world-class qualification, DBA candidates can set their own research parameters and delve into subjects that are highly relevant to their own business interests. Working in conjunction with world-class experts and supervisors, DBA students have the chance to research, theorise and hypothesize in an unrivalled academic environment.
Completing a DBA via Distance Learning
Any doctoral degree can take years to complete, particularly if you're completing your research on a part-time basis. As few business owners can take long periods of time off work to engage in formal study, enrolling as a distance learning student can be highly advantageous. With a range of resources available online, distance learning offers a range of benefits, including:
Increased flexibility
Ability to study anywhere
Reduced costs
24/7 access to learning materials
Collaborative online environments
In addition to giving you the freedom to study at your own pace, distance learning ensures your academic career is free from geographical restrictions. As business owners and full-time professionals typically need to live close to their place of work, relocating to enrol in a world-renowned DBA program is rarely a realistic option.
By completing a DBA online, however, candidates can access exclusive programs from leading institutions and uphold their existing personal and professional obligations.
Entrepreneurship and Beyond: What Does the Future Hold?
Known for their insatiable thirst for knowledge, entrepreneurs are rarely happy to coast along. The successful launch of one business often coincides with the launch of another enterprise, while the release of one product typically happens while the next model is already being designed.
Once well-established, many business owners choose to share their knowledge and experience with aspiring entrepreneurs. Sometimes acting as investors or advisors, experienced moguls have an in-depth understanding of business which cannot be understated. For many entrepreneurs, the opportunity to share their skills with the next generation of commercial adventurers is a rewarding way to shape the future and create a lasting legacy.