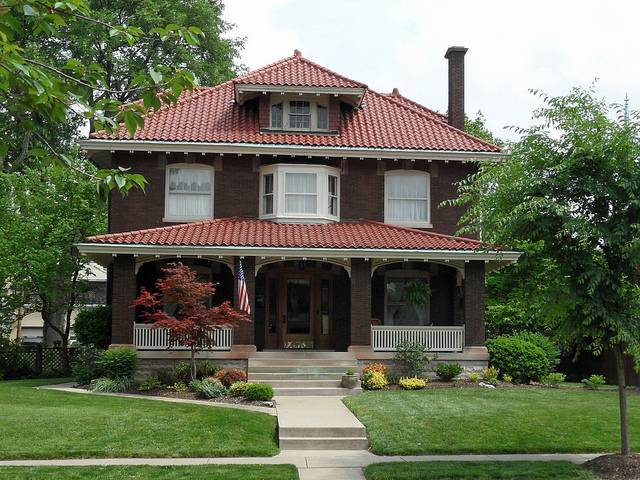 First impressions are everything, whether you're making a statement in your neighborhood or preparing your home for sale. That's what makes your curb appeal such an essential factor when trying to showcase your home in its best light.
Fortunately, upgrading your curb appeal doesn't have to be a significant undertaking. Here are six ways to improve your curb appeal quickly and effectively.
Upgrade the Garage Door
The garage door makes up a significant portion of your home's facade. Additionally, it's often the feature that holds the most opportunity when making upgrades. 
Take some time to touch up your existing garage door with a fresh coat of paint and a few new fixtures. If your door is worse for wear, consider upgrading and replacing it with something more functional and aesthetically appealing. 
According to the garage door repair Houston specialists at GDS, glass garage doors are a burgeoning trend this year. The panels are weather-resistant and offer a stunning, modern facade. The frosted glass lets light shine through but protects your privacy at the same time. 
Add Low-Maintenance Plants
Landscaping is a well-known way to boost your home's curb appeal. However, there is too much of a good thing when it comes to this home improvement task. While an organized garden and healthy lawn will attract potential buyers, something that looks difficult to maintain might deter them.
Get Started
Claim up to $26,000 per W2 Employee
Billions of dollars in funding available
Funds are available to U.S. Businesses NOW
This is not a loan. These tax credits do not need to be repaid
The ERC Program is currently open, but has been amended in the past. We recommend you claim yours before anything changes.
Add a few low-maintenance plants using garden boxes, simple edged gardens, or planters. The idea is to make your yard look effortlessly stunning.
Upgrade Your Front Door
Another great focal point for boosting curb appeal is the front door. Many home designers use paint and fixtures to make the front door more welcoming. You can do the same by choosing a front door color that complements your siding color and surroundings.
In addition to altering the color, you can breathe new life into your front door by adding a new handle, a knocker, or an artistic house number decal. Determine the overall theme or aesthetic you hope to convey and use your creativity to make it happen.
Use a Pressure Washer
Many people are unaware of how grimy their front siding, doorstep, deck, and walkway really are. In many cases, using a pressure washer to give your exterior a deep cleaning can make the house look shiny and new.
Use the pressure washer to address all the tough spots that look dirty. This is also an effective way to clean the exterior of your windows, which often get neglected.
Upgrade Your Walkway
Walkways don't have to break the bank to look expensive; there are endless budget-friendly DIY upgrades you can do. Start with what you have and replace any chipped or broken stones. Trim away weeds and grass to clean up the area and make it look more refined. 
Rather than the traditional concrete blocks, you can use repurposed bricks, wood slats or slices, pressed and polished concrete to emulate tiles, or even mulch. The materials aren't as important as the presentation – if it looks planned and tidy, it will boost your curb appeal.
Address the Lighting
Finally, you can make a significant impact with some well-placed outdoor lighting. This improvement opportunity also improves your curb appeal at night by illuminating the best features of your home.
Consider adding some small solar lights in the gardens and along any walkways. If you have a dark driveway, you can also add a couple of lights along the edge to improve visibility. Finally, consider installing or upgrading the outdoor light by your front door for a special touch. 
With these simple upgrades, you can improve your home's curb appeal and make it feel more welcoming when you pull into the driveway after a long day.