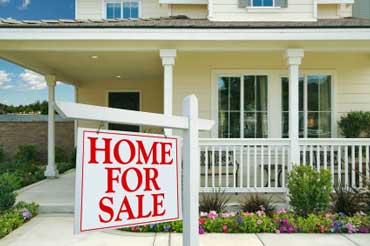 Home staging gives prospective buyers a chance to interact with your home and to picture themselves living in it. While it sounds like an interesting idea, it could cost thousands of dollars to pull off if you hire a professional to do it for you.
If you decide to take matters into your own hands, it could eat a sizable chunk of your time, and you still won't escape some costs.
So is home staging worth it?
The short answer is yes. The following are 6 reasons why you should stage your home.
1. It Helps Justify the Cost
There are lots of homes for sale in the US, and property prices have been falling since the housing crisis of 2008. You can, therefore, expect buyers to be careful about the kind of homes they are buying and to be sensitive about prices.
As such, if your home is priced higher than most homes in your neighborhood, it is likely to raise eyebrows.
Staging gives you a chance to address those concerns by allowing potential buyers to walk in and "see for themselves."
A well-maintained home with a lovely ambience could make a potential buyer fall in love with it, something that would be difficult if staging were not an option.
Get Started
Claim up to $26,000 per W2 Employee
Billions of dollars in funding available
Funds are available to U.S. Businesses NOW
This is not a loan. These tax credits do not need to be repaid
The ERC Program is currently open, but has been amended in the past. We recommend you claim yours before anything changes.
2. It Helps to Create a Good First Impression
Home staging involves putting everything in order so as to create a favorable image in the mind of a potential buyer.
This means that you will be forced to work on otherwise neglected aspects of your home. The basics of staging involve doing repairs and fixing things that are as minor as loose cabinet handles.
Buying a home is an emotional affair, and if your home elicits positive emotions, there is a high chance that you will make a sale. If the buyer feels at home on your property, not even a price tag can hold them back.
3. You Get Some Class
You see, your house must look impeccable during staging. And it isn't just the house; every piece of furniture that will be on display must look the part.
Most reputable home stagers have very high standards and will advise you to ditch anything that is aged, broken, or which is the wrong size. This will give your home some class.
While staging the bedroom, the bed cannot be forgotten. Choosing a bed frame that is aesthetically appealing will make the room warm and inviting. You may also decide to throw in a matching rug and curtains that complete the look.
4. It Makes the Home Appear Larger
Everyone loves a large home and will buy as much space for themselves as they can afford. But did you know that you can make your home appear more spacious? This is one of the tenets of home staging.
To achieve this, you will have to remove clutter and anything that isn't absolutely necessary. You also have to arrange the items in a well thought out manner.
Good lighting is another essential element, and natural light is particularly important. As such, you must remove any obstacles blocking the windows or heavy drapes that aren't necessary. If done right, don't be surprised when you hear people exclaiming how spacious the house is.
5. Your Home  Will Appear Well Cared For
Nobody wants a sloppy place or a house that will cost a lot to put in the right shape. Staging allows you to take care of imperfections that may exist or major issues such as faults in plumbing or electrical work.
In the same breath, a well-tended garden and a great paint job will put the would-be buyer at ease knowing that what is being offered for sale is precious.
6. Your Home Will Sell Off Faster
Numbers don't lie. According to a 2017 National Association of Realtors Report, 39% of property agents agree that staging a home before listing cuts down the time it takes to sell it off. It is not difficult to explain why this is so.
When you allow people into your home, they are able to visualize themselves in that space and are likely to let go of some minor flaws. You can also appeal to their senses and emotions, making them more likely to want to own the property.
It Can Make All the Difference
While it comes at an extra cost, home staging can be the difference between a home that quickly finds a buyer and one which no one seems to be interested in.
However, it must be done right to achieve tangible results. If you are not confident about your skills, it would be a good idea to hire a professional to offer you a hand.