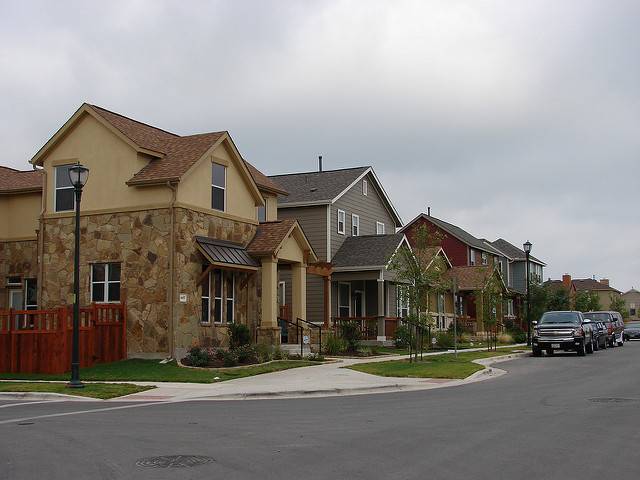 When you work with a large production builder like D.R. Horton, you can rest assured your project will be completed both correctly and on time — an ever-so-elusive two-fer when it comes to new construction.
These companies build homes in their sleep; they've worked out all the kinks, and they have it down to a science.
In other words, why wouldn't you want to work with D.R. Horton? The company has long been the top builder in America, closing far more properties than any of its competitors.
Big builders give you great value. You'll more than likely end up with an affordable, high-quality home that's both thoughtful and thought-out. Their floor plans have been tested across countless markets, and they've been tweaked over time to ensure customers are getting exactly what they need in the most efficient and cost-effective manner.
Get Started
Claim up to $26,000 per W2 Employee
Billions of dollars in funding available
Funds are available to U.S. Businesses NOW
This is not a loan. These tax credits do not need to be repaid
The ERC Program is currently open, but has been amended in the past. We recommend you claim yours before anything changes.
Making the Most of Your Big-Builder Experience
D.R. Horton knows exactly what it's doing, but that doesn't mean you can't negotiate with its leaders. Let me be clear, though: "Negotiate" doesn't mean "try to get the upper hand."
When negotiating with a company like D.R. Horton, your goal should be for everyone to win. If you give a little, you'll get a little.
With that in mind, here are six ways to have the best possible experience with a big builder:
Seek immediate inventory. At any given time, large production builders will have immediate inventory available in your target neighborhood — and the idea of a quick sale on one of these homes will cause their eyes to light up. There's absolutely nothing wrong with immediate inventory; these houses are still pristine and brand new. Builders just want to get rid of them, and they will offer you a nice discount if you agree to close within 30 days.
Use the builder's preferred vendors. Builders will be more flexible if you agree to use their preferred vendors — such as the mortgage or title company they've been working with for decades. This gives a builder much more control over the entire process, and building leaders will be happy to sacrifice a small slice of their profit for this luxury.
Avoid lot premiums. In new developments, the nicest lots — like the ones that back up to a beautiful park — will often sell at a premium price. As nice and convenient as a park in your backyard might seem, the lot directly across the street probably has no premiums on it whatsoever. You could end up saving up to $30,000 if you're willing to walk a few extra steps to the park.
Don't over-customize your home. As I mentioned earlier, companies like D.H. Horton have been perfecting their floor plans for ages. In all likelihood, a base-model home will already include most (if not all) of the features you'll need. Paying an extra $50,000 for fancy carpeting and paneling doesn't necessarily add $50,000 to the value of your home. Only incorporating features you need (rather than everything you want) will give you the most bang for your buck.
Timing is everything. You'll get the best prices if you buy at the grand opening or the grand closing of a neighborhood. At the start, builders are working on momentum, and they'll usually price homes below market so they can attract hordes of interested buyers. Once they've finished building the neighborhood, they will want to quit paying overhead on the remaining unsold houses and offer them at discounted prices.It's also important to note that the last day of the month, quarter, year, or fiscal year are all advantageous times to buy. Large production builders pay bonuses and commissions at the end of every month, so the sales staff will always be more willing to talk discounts during this time.
Boost your down payment. Some builders (D.R. Horton included) will take as little as $500 down to start building your home. If you raise that down payment, however, you're more likely to get something in return. An offer of 5 or 10 percent upfront could be a wise move, especially if the builder has committed to options and extras. Look at it from the builder's standpoint: The company shoulders a lot more risk building for someone who puts $500 down than someone who puts $5,000 down.
If you want the job done properly and on schedule, working with a large builder is definitely the way to go. You simply cannot match a large builder's proven experience, seasoned production crews, and willingness to offer great deals.
Follow the above tips, and you'll successfully negotiate yourself into a humble new abode.
An entrepreneur at heart, CEO Mike Kalis leads the team at MarketplaceHomes.com, a Detroit-based brokerage that specializes in new construction sales and property management. Marketplace has sold more than $1.5 billion in new construction homes, gained a controlling interest in more than 2,000 single-family properties, and been a four-time Inc. 5000 list awardee. In addition to his managing partner role at Marketplace, Mike is a venture capitalist and investor in ZipTours.