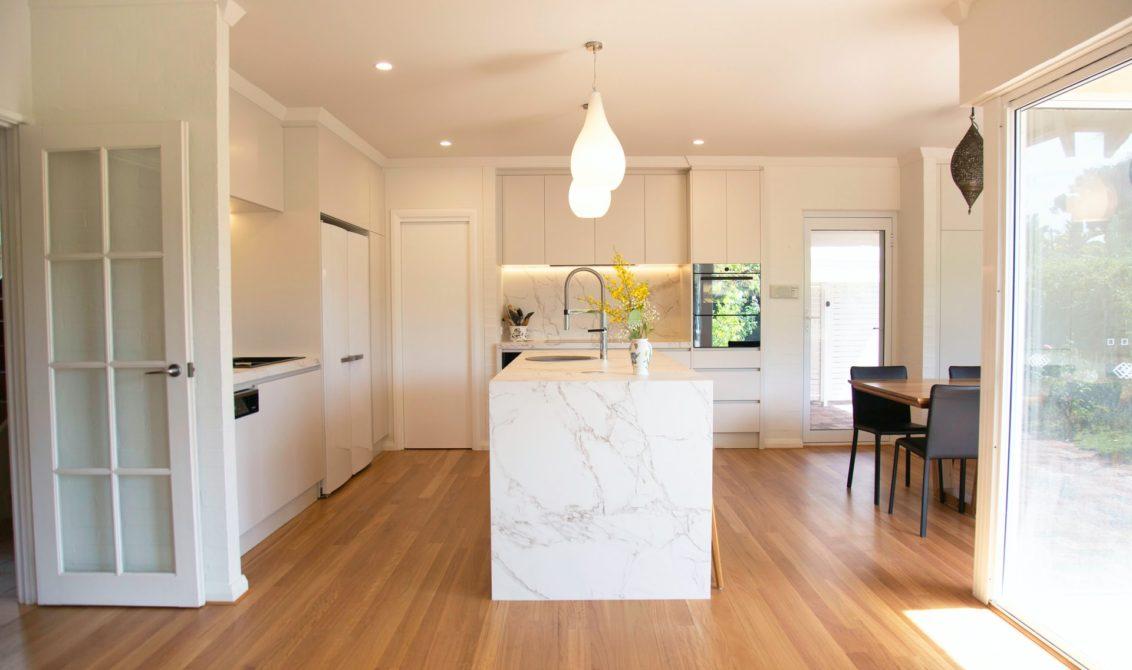 When it comes to their investment properties, investors will have countless choices to make – one of those is flooring. There is no one size fits all solution either – the best flooring option will largely depend on the property and what the investor's looking to do with it. If you have a low-end rental property, then you'll want something cheap and able to withstand damage well. For a high-end rental property, potential tenants will have certain expectations you'll need to deliver on. Ideally you'll want something that at least meets minimum expectations in terms of look, but also can last for a long time, as you don't want to have to replace again a year later. For fix and flip properties, it's less about quality in many cases, and more about how it looks. This will of course largely depend on the market, the buyers, and so on, but the point is there are many factors investors will need to take into account.
So while we don't have the exact answer, here are six types of flooring you might want to look closer at when evaluating potential options for your property.
Walnut Flooring
Walnut flooring is an excellent choice for those looking to add a beautiful natural touch of warmth and earthiness to their home. These floors come from the walnut tree, which has been popular since ancient times due to its durability and rustic look. You must install these floors in a way that they don't get too soggy as they can shrink and swell.
You might also want to consider walnut flooring if you are looking for something with beautiful colors. Still, we recommend spending time to find the perfect installation company because this type of wood is difficult to work with.
Get Started
Claim up to $26,000 per W2 Employee
Billions of dollars in funding available
Funds are available to U.S. Businesses NOW
This is not a loan. These tax credits do not need to be repaid
The ERC Program is currently open, but has been amended in the past. We recommend you claim yours before anything changes.
Laminate Floors
Laminate floors are becoming more popular in the past few years, and for a good reason. Unlike hardwood, laminate doesn't need to be refinished or re-stained constantly, saving homeowners a lot of time and money! They're also much easier to clean as their surfaces can withstand stains from anything like wine, coffee, and even pet accidents.
Linoleum Flooring 
Linoleum flooring is a material made of natural materials such as cork, linseed oil, pine rosin, and ground limestone. It's easy to install and needs less space than other types of floors. It can be both inlaid or on the top surface. This type of floor also has antimicrobial properties, which reduce the mold and bacteria in your home.
Cork Flooring
Cork flooring is one of the most sustainable types of flooring. It's made from natural cork, and it has excellent thermal insulation properties that make it a good option for homes with cold winters. Cork floors are also resistant to noise, so they're perfect for those who need peace in their home environment.
Vinyl Flooring
Vinyl is an excellent option for those who are looking to save money on their flooring. It also does not need as much maintenance as other types of floors, and it comes in different styles too! Vinyl can be installed over existing surfaces such as tiles or wood, making the replacement process more accessible.
Engineered Wood Flooring
Engineered wood floors are made with a combination of high-quality, engineered woods and synthetic material layered together to create an incredibly durable floor. These materials can be used on their own or in conjunction with each other for the ultimate custom look. By installing this flooring, you can get all the benefits along with some lovely extras.
In The End
The flooring you choose can have a significant impact on the look and feel of the property. Don't skimp on your flooring just to save a buck – it might end up costing you much more in lost profits down the road. The important thing is looking at what your potential tenants or buyers will expect, and make sure that you're delivering on those expectations, while of course managing costs.