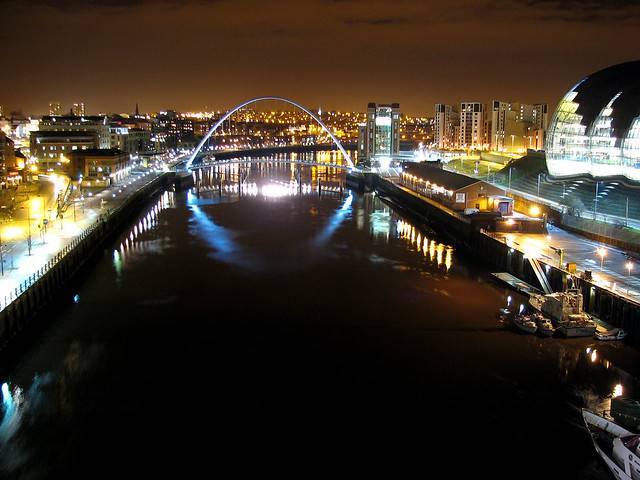 The architect David Fisher has big plans to create the world's first rotating skyscraper—though it's difficult to say when exactly that will come to fruition.
A rotating skyscraper is a pretty ambitious architectural project. If a rotating skyscraper doesn't sound to you like the most reliable thing to invest in, there are plenty of other architectural investments to be had!
2019 has brought a lot of stylish, environmentally-friendly, and technology-fueled architecture trends to the table. Whether you're looking to make a small or large investment, there's a lot you can work with.
If you're interested in learning which 2019 architecture trends are worth investing in, check out our list below.
Minimalism
Minimalism in architecture has been steadily growing, but it's currently at its peak. Minimalism is all about quality over quantity.
Using strong, durable materials to create a simple living area is preferred over dramatic architecture that will be difficult to maintain. Because there is less need for maintenance, minimalist architecture is a better economic choice as well.
Long gone are the days of decorative banisters and columns framing the doorway. Now people just want some simple stairs and a door that won't squeak when it's opened.
Tiny Living = Big Investing
Tiny homes and living spaces are blowing up right now. As minimalism and eco-friendly thinking continues to dominate with younger folks, the desire to conserve space and resources makes tiny homes very appealing.
The average cost of a tiny home is around $23,000. This makes it a good option for young homeowners who often can't afford a down payment on a traditional home.
Get Started
Claim up to $26,000 per W2 Employee
Billions of dollars in funding available
Funds are available to U.S. Businesses NOW
This is not a loan. These tax credits do not need to be repaid
The ERC Program is currently open, but has been amended in the past. We recommend you claim yours before anything changes.
Many of these micro homes are portable, so you won't have to worry about the land value decreasing. Plus, you have the option to sell it to buyers anywhere, since it isn't locked down to one location. On the flip side, rather than investing in a home itself, consider buying a piece of land that you can rent out to tiny homeowners.
Digital Architecture Trends
It's obvious that we are living in an age of technological and digital advancements. These advancements extend to architecture in various ways—3D printing being high on the list.
3D printing turns 3D models into tangible products by building them up layer by later. Companies are now able to build entire houses by using large concrete 3D printers.
Along with being able to build entire home foundations, 3D printing is also great for interior design projects. Entire sets of furniture, like a dining room table set, can be created through 3D printing technology. 3D printing as a means of interior decoration allows for the creation of completely one-of-a-kind pieces.
As a means of staging homes without having to completely rework the interior, websites like PadStyler offer the best virtual staging services. Simply provide a photo of the room you'd like staged, and they can edit it to look as though it has a different paint job, furniture, etc. It's an excellent investment if you want to make architecture investments without spending a fortune.
Accessible Architecture
In an era where inclusivity is more important than ever, buildings that are accessible to everyone are a necessity. If you want to invest in a building or home, consider making it an accessible home.
Everyone deserves to be able to live comfortably at home or easily access public buildings. Including accessible features in architecture plans makes your investments more inclusive and more easily available to potential buyers.
Going Green
As environmental advocacy continues to flourish, the desire for green architecture also continues to grow (pun intended). The architecture community is getting very creative when it comes to figuring out ways to develop more sustainable and environmentally friendly buildings.
If you decide to invest in green architecture, learn about the environment you're buying property in. Knowing the native plants, for example, and including them in the landscape can help reduce irrigation needs.
Investing in clean energy structures, such as solar panels or wind turbines, can lower your energy bills for properties. Not only is it a worthwhile architecture investment, but you're investing in your home planet as well!
Flexible Architecture
The nuclear family is no longer a household standard. With changing family dynamics and single homeowners being more common, there's a bigger need for flexible architecture.
With flexible architecture, people can modify their homes to fit their needs. Rather than breaking a house up into designated rooms, flex spaces allow their occupants to decide how it should be modeled—will that empty room be a guest room, an office, or a home gym? The decision is all theirs.
Including room for features like Murphy beds is a good way to make a flexible space. People can use a room as a bedroom at night but open it up to an office or living space during the day. This is especially handy for smaller spaces, like a studio or loft apartments. Investing in flexible architecture widens a potential client base because you're giving consumers a more customizable option.
Industrial Architecture
Speaking of loft apartments, they are something to consider if you want to invest in the industrial architecture trend. Converting industrial spaces into residential buildings make a great investment because you often don't have to tweak the interior too much—buyers are interested in that rustic, gritty look.
Artificial industrial spaces can be created, but why not simply buy an abandoned factory space and work from there? The infrastructure is already present, and you won't have to worry about creating that unrefined look.
Build Your Empire
When making real estate investments, the architecture is a very important factor to consider. Can you modify it? Is it already set in stone? Finding places that align with current architecture trends is important when you're looking for investment opportunities.
Look for these 2019 architecture trends to find the most worthwhile investments of the year!