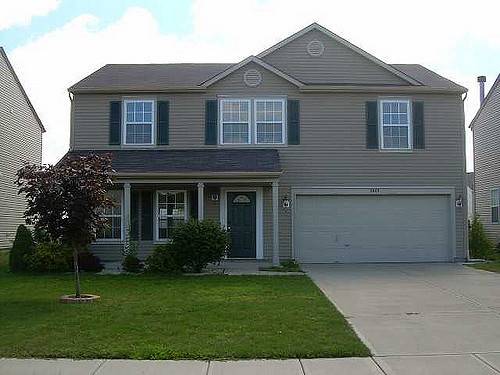 Successful businesses know that measuring key performance indicators (KPIs) is critical for a high-performing organization, no matter what size it is. KPIs enable a firm to gauge the success of various marketing and retail tactics.
They show where improvements should be made and when initiatives probably should be abandoned. There's currently no better online system for gauging a business's success.
Real estate managers can benefit from KPIs as well, but they use them in a different way. Without careful monitoring of these metrics, property managers can fall victim to unnecessarily lost revenue and hurt their bottom line.
It's easiest to investigate these numbers when they're gathered using software and then displayed on a professional dashboard for easier visual communication. KPIs property managers may choose to cover many KPIs, but these are a few of the most common and worthwhile.
1. Revenue Growth
One of the most obvious KPIs involves watching your profits, but too many executives focus on details such as occupancy levels rather than the actual revenue they bring. At no point do you want your revenue growth to flat line or fall.
Watching the rate of growth will empower you to spot areas where you need to improve or tack on additional (but fair) fees to help your revenue continue to grow.
2. Vacancies vs. Occupancies
Rather than focus on how many properties you have or how big they are, concentrate on whether you can fill them with tenants. When you have a property with more vacancies than occupancies, you may be more likely to make money from selling the property than from continuing to try to rent it out.
This is one area where it's wiser to spend in order to gain. Devote your resources to marketing your rental properties through advertisements, social media, and signage. You might also offer incentives to those who sign a contract.
Get Started
Claim up to $26,000 per W2 Employee
Billions of dollars in funding available
Funds are available to U.S. Businesses NOW
This is not a loan. These tax credits do not need to be repaid
The ERC Program is currently open, but has been amended in the past. We recommend you claim yours before anything changes.
In the end, if your occupancy in a high urban area hasn't stayed at an average of 95 percent per month, selling it may be the most sensible option.
3. Lost and Won Properties
It's normal for property managers to lose between 10 and 20 percent of their rent roll per year. The vital thing is to figure out why you lost the properties.
Also, look at why you win properties and what elements they feature. Quality will almost always outperform quantity in the rental property industry. Make sure you can keep up.
4. Tenant Satisfaction
Do you ever survey your tenants to see how will they appreciate the property? You should do so at least once every quarter.
Renters can offer valuable information regarding the positives and negatives of living under your roof and management. There will inevitably be some negative responses from people who never can be pleased, but others will contain useful constructive criticism about the way you manage your properties.
This information can drive improvements in the quality of your rental properties and expand your revenue as a result.
5. Average Rent
Property managers are often very busy, and tend to overlook the average rent metric. Reviewing rents is simple, but very important for growth.
Easy money can be made when you analyze the average rent you're charging your tenants and compare it against the average rents in the area. If neighborhood rents are rising, you can reasonably raise your rents as well.
In addition, make sure the rent you're charging covers the costs of the tenant living there. If the monthly rent payments are barely covering your costs, that can be a good signal that a higher rent charge is in order.
6. Social Media Engagement
More and more property managers are using social media in order to unite their rental communities and market vacancies. If properly monitored, social sites like Facebook, Twitter, Google Plus, Instagram, and LinkedIn can be useful for tracking engagement.
You can gain a first-hand view of leads/appraisals, listings, and the percentage of traffic on each social platform. Carefully track engagement by monitoring the volume of "likes," re-tweets, shares, and other social signals from your followers.
It's best to use a software package to track these numbers for accurate, real-time reporting.
7. Listing Performance
Most property managers leave standard listings on listing sites, even if they're already at maximum capacity. This allows them to generate interest in a property in case a sudden vacancy occurs.
You'll want to monitor engagement with your listings to make sure it's worth the money you're paying for them, of course. You'll also want to consider listing presentations and how much revenue they bring you.
Compare this with your marketing and sales metrics to ensure your budget is balanced.