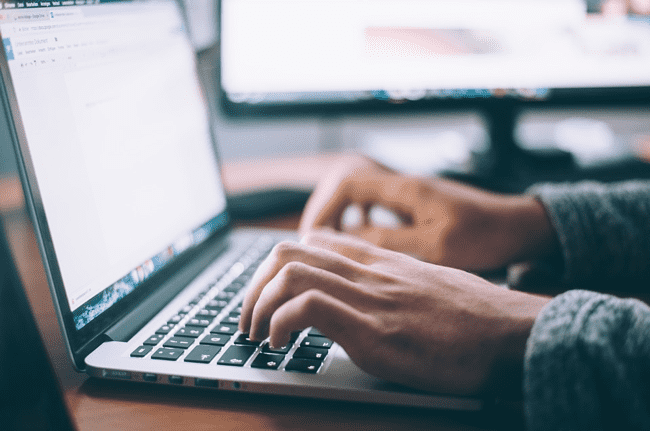 Just getting started with a small business? This is an exciting time! But it's also a challenging one. There's so much to do – not least regarding local online promotion.
Local promotion is a bigger challenge than ever in 2019, yet it also offers more benefits than ever before. Most – if not all – of your customers are now online, and it's important that you find a way of reaching them in a more appealing way than your competitors.
As long as you do the right things and spot the right trends, you can totally spread the word to more of the right people.
If you want to be front and centre in your local area, join us as we take a look at 7 tips on how to master the art of online local business promotion.
Carry Out Local SEO Keyword Research
Local SEO is key if you want to rank higher on Google and reach the right people. The good news is that you don't have to completely overhaul your existing keyword strategy because local SEO is simply a matter of localising what you already have.
For example, let's say I run a real estate agent in Manhattan. One of my current keywords might be "best real estate agent 2019". To localise that, I'd simply change it to "real estate agent in Manhattan."
Once you've got your keywords, you need to add them to your content and your metadata. Make sure your meta descriptions are compelling as it's often these that convince a user to click on your website.

Example of a meta description optimised for local SEO
Add Your Business To Google My Business
Adding your business to Google My Business is really simple. All you have to do is head over there and follow the instructions.
It's important that you do this because, once your business is on Google My Business, it will show up on Google Maps.
It will also show up in search results when customers type in something like this:
"Best plumber near me."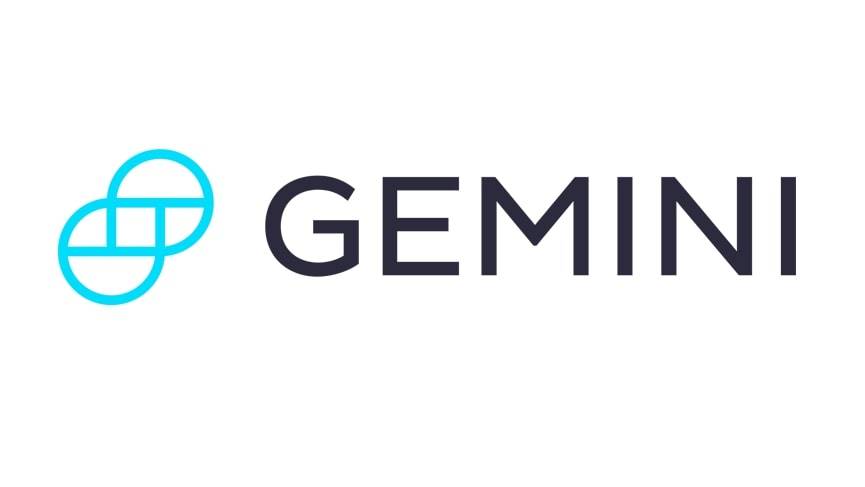 Get Started
Try Gemini Today! 123
The Gemini Exchange makes it simple to research crypto market, buy bitcoin and other cryptos plus earn Up to 8.05% APY!
In other words, claiming your Google My Business will optimise your local search optimisation, so that you become more visible. Indeed, 82% of smartphone shoppers carry out 'near me' searches.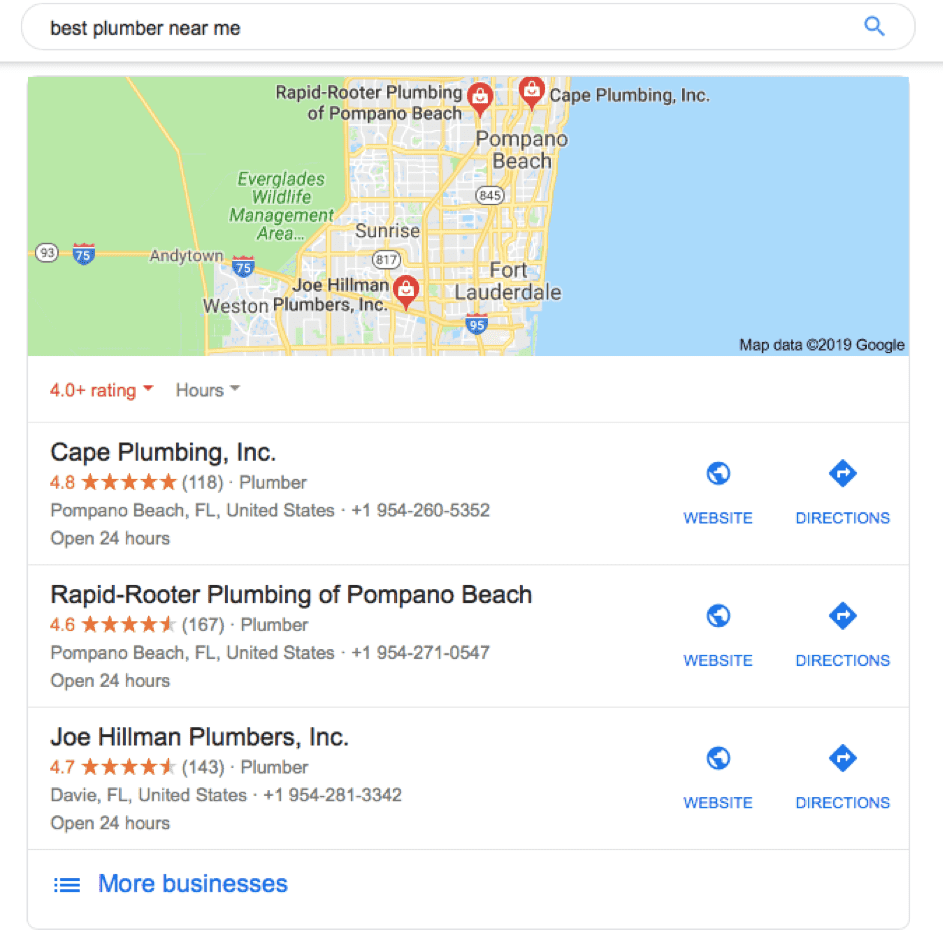 Build Local Links
Link building is all about getting other authoritative websites that people (and Google) trusts to link out to you. Normally, you would carry out a guest blogging campaign, which is when you write a guest blog for another website and include a link to your website. The link will drive more traffic to your website, and it will also pass on link juice.
When it comes to local links, the process is much the same. Your focus should be on producing quality content for your own website and other websites. When you produce quality content for your own website, people will start to link out to it organically.
To make sure your links are local, you can go here for 100+ local citation sites by county. You can also use Google to find more local leads by typing in any of these:
[location] business directory
[location] directory
[location] business listings
And if you think it's going to take up too much of your time, you can always outsource your local link building campaigns.
Optimise Your Website For Mobile
Most local online searches are carried out on mobile devices, which means that optimising your website for mobile devices is a must marketing technique.
The first thing you need to do is make sure you've got a responsive website design. If you haven't, your website won't look right on mobile screens. Then, you should test your mobile site speed because mobile users won't stick around if a website takes too long to load.
You will also need to make a few changes to your content. Mobile users are in more of a hurry than desktop users, and they want their content to be short and straight to the point. Shorten your content and your headlines (headlines that are too large won't fit on a mobile screen) and make touch elements such as buttons and links bigger and clickable. Use your common sense and think about what you'd like to see on a mobile screen.
Curate As Many Reviews As Possible
Reviews are king when it comes to online local business promotion, with 84% of consumers saying they trust online reviews just as much as a recommendation from a friend. Online reviews are also a ranking factor, which means that the more positive reviews you have, the higher your website will be on Google.
Don't just add reviews to your website, though. Make sure to add them to review sites like Yelp and TrustPilot. Put yourself in the shoes of a consumer – where do you go when you're looking for a restaurant near you? If you're like the rest of us, you'll head to a review site.
To encourage more reviews, send a polite email to your existing customers kindly asking if they'll leave you a review.
Nail Your Social Media Marketing Campaign
The great thing about promotion in 2019 is that you can get a super niche with your targeting. Long gone are the days when businesses had to advertise on television to the median customer. In 2019, you can target specific customers for a lot less money via social media.
Let's say I run a real estate agent firm in Florida. I can use Facebook to target only the people I know would be interested in my local services. This means I don't need to waste money putting my ad in front of teenagers living in New York, for example.
So first work out what your buyer persona is, then find out what social media platforms they're on. Then, put together a solid social media marketing campaign that targets them with localised ads.
Do Local PPC
Pay Per Click campaigns can be super beneficial because they're guaranteed to be seen by your target audience on Google. Provided you've nailed your keyword research and meta description, they can drive a lot of high-quality traffic to your website.

Example of a targeted PPC ad
Local businesses are projected to spend $170,000 each on PPC by 2022, which is a huge indicator of its power. Here are some tips to help you succeed with local PPC:
Use long-tail keywords – Long-tail keywords are less competitive and thus will have a better chance of driving more targeted clicks for less cash
Use tracking – A tracked PPC campaign will help you keep track of how well yours is doing
A/B test – A local PPC ad might not work straight off the bat. Carry out split tests to see what copy works best
Optimise your landing page – While a PPC ad drives people to your page, it's totally worthless if your landing page sucks. Make sure your landing page delivers on the promises made in your PPC copy if you want your conversions to be as high as possible
Conclusion
These are 7 tips on how to master the art of online local business promotion. It's a smart idea to implement all these tips if you want to ace the game and get your business in front of more eyeballs. The local online game is getting more and more competitive, too, which is why it's just as important to stay up-to-date with trends and make the necessary changes as you go along.
Author Bio
Petra Šestak is an internet marketing specialist at Point Visible, a digital marketing agency providing custom blogger outreach services. In her free time, you can find her on a tatami trying to improve her aikido techniques or in the local pub with her friends. Also, she's a coffee & chocolate addict.