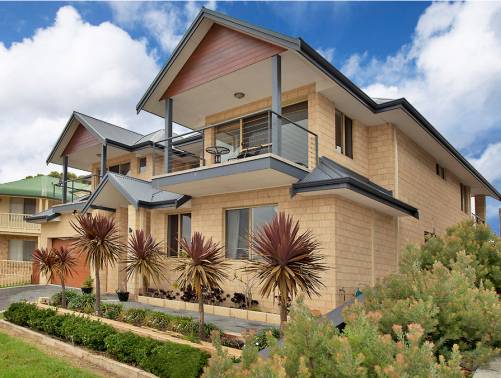 Property development is an excellent investment. It offers a significant return on investment, is known to increase value over time, and, being an asset, is protected against inflation. Selling a new property can present challenges that differ from an existing property. Here is a list of eight ways you can maximise your sale price:
1. Know The Market
It's essential to know the market you're selling in. How is the real estate market currently? Is it a buyers' market or a sellers' market? What are properties in your area selling for? What amenities and building features are most popular? It's important to answer these questions objectively. It's common for sellers to have an emotional attachment to their project. After all, a lot of time, work, and creativity goes into building a new property. However, overpricing can end up costing thousands, so it's essential to price accordingly.
Have A List Of Comparables
Comparables are properties in your area that have similar features to yours. See what they have sold for, and factor in anything they may have had that your property lacks or features your property has that the comparable property doesn't. This will help you in determining a fair price for your development. For example, a home with old appliances will sell for less than your new development with a new washer and dryer. A three-bedroom home will sell for more than a one-bedroom home.
2. Have A Beautiful Interior
You want potential buyers to be able to imagine themselves in your property. It's useful to sell on how their lives will improve once they're in your gorgeous new development.
Invest in An Interior Designer
It's easier for potential buyers to visualise themselves in a place that's furnished. An elegantly furnished home will create an air of luxury and attract a larger price tag for your property. An interior designer will pick the perfect furniture and arrangements to make your property feel like a five-star hotel. The staging of furniture is also crucial for adding space. Larger homes bring in larger price tags. A good interior designer can help organise the furniture to make your property's space seem more open. This may feel like a lot to invest in, but this staging can mean the difference between a more modest price tag and a premium price for your property.
Get Started
Claim up to $26,000 per W2 Employee
Billions of dollars in funding available
Funds are available to U.S. Businesses NOW
This is not a loan. These tax credits do not need to be repaid
The ERC Program is currently open, but has been amended in the past. We recommend you claim yours before anything changes.
Clean
This may go without saying, but your property must be spotless: the interior and the exterior. Whatever may seem clean, multiply that by 10. Be sure the floors, counters, bathroom, kitchen, and others are spotless. The more visually appealing your property is, the higher the price tag will be.
3. Have A Beautiful Exterior
The outside of your property is just as important, if not more so, as the interior. First impressions matter! The exterior of your building will be the first thing potential buyers see. Be mindful not to spend all your time designing and staging the interior and neglecting the exterior. You can add beauty to the outside of your building by adding a porch, a beautiful new paint job, a brick exterior, and more.
Landscaping
Landscaping adds to the attractiveness of your property. Be sure to mow the lawn, and trim the hedges. A lawn or garden can be a great selling point and add value, but don't neglect the yard.
4. Specify Amenities
Let potential buyers know what appliances and features you have installed at your property. For example, if the kitchen has stainless steel appliances, let buyers know. Advertise the new washer and dryer. New devices will save buyers money over time. Be sure to mention if there is a dishwasher, central air, or clean energy appliances. Whatever amazing bonuses you have installed at your development, these added features will attract buyers and add value to your property.
5. Invest in Marketing
Advertising is essential. You'll need to get the word out about your beautiful new development; this lets prospective buyers know who you are. You can do this by placing an advertisement in a real estate magazine, commercials, or brochures. You can also advertise with fence banners; this option allows you to advertise at or near your property site. Of the options listed, fence banners are low-cost and extremely effective. For this reason, property developers often prefer this form of advertisement.
6. Name Your Property
Whether single unit or multi-storey luxury apartments, you need to make your property come to life. When people visit hotels, the name can add character and attract visitors; the same is true for your development. Rather than listing your site as 99 Elm Street, give your property a name. For example, the Condor, the Excelsior, whatever you choose, something to paint a picture in your potential buyers' mind to characterise your property.
7. Sell the Location
Is your development in the center of a town, or is it close to transportation? Highlight the benefits of living in the area. If your location has excellent dining and shops, let buyers know. If the neighbourhood is known for gorgeous weather, be sure to mention that as well. Everyone is moving for a reason, highlighting the benefits of living in any area will tap into that reason. Perhaps your buyer has a family, and your building is close to several excellent schools. Or maybe the buyer is a young couple looking to invest, and your development is in an up-and-coming city. Perhaps your building is between a metropolitan area and several hiking trails, giving potential buyers the best of both worlds. When you highlight the location, you're also selling buyers on the lifestyle this area will provide for them.
8. Know Your Ideal Buyer
You're developing a beautiful property, but who is your property made for? Knowing your audience will help you speak to them in your marketing. Make it seem as though you built your property with your buyer in mind. For example, your property has a four-car garage, Mr. Smith has four cars. Your house has four bedrooms; the Smiths need four bedrooms for their three kids. There is a big yard; they need a yard for their dog. Think of what your development has to offer and who might need that to target a real person.
Conclusion
Countless hours of hard labour go into your building development; you deserve to make as much profit as possible for your hard work. It's crucial to advertise your property, know your audience, sell the beautiful aspects of your location, and make the best first impression with your building's beautiful interior and exterior. All of these steps will help to increase your return on investment.