Abra Review: A Comprehensive Overview 2022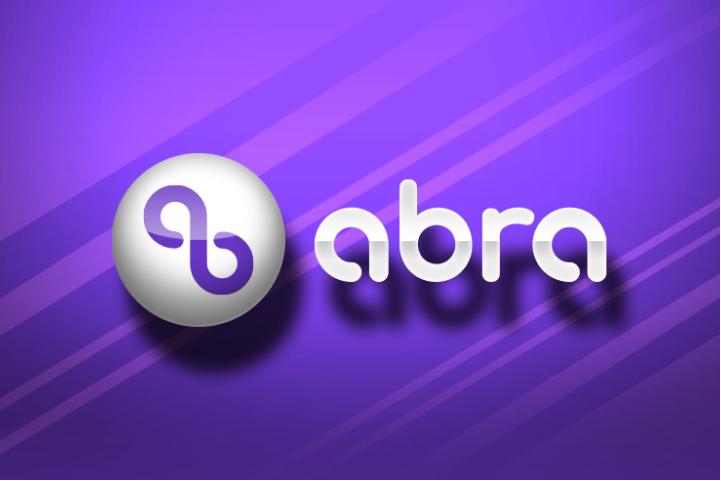 Abra
Offers extensive digital asset management solutions for financial institutions
Provides an intuitive trading experience for beginner traders
Viable passive income opportunities of up to 10 percent APY and zero percent crypto loan options
Pros
User-friendly mobile app
Access to 24/7 client service team
Available in more than 150 countries
Cons
Limited token offering of 80 cryptocurrencies
High hidden fees in trading price spreads
Sub-standard platform security features
Abra Ratings and Reviews
Abra is a cryptocurrency exchange platform of wealth solutions focusing on institutional and private clients while providing an intuitive trading experience for investors of all levels.
With a user-friendly mobile app, cost-effective crypto loans, and passive income opportunities, Abra provides features beyond trading for users to make the most of their experience.
Abra supports a limited number of tokens – around 80. Trading on the platform can be expensive, given hidden fees of up to one percent.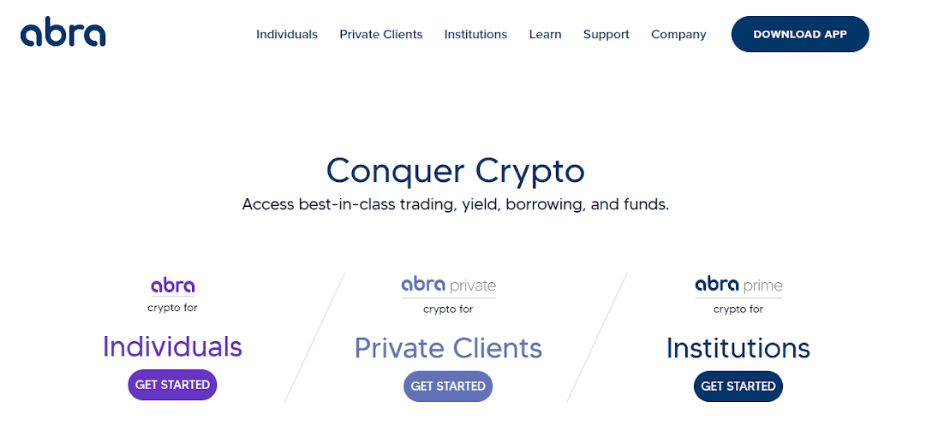 Abra Pros & Highlights
Professional experience aimed at individual investors, private clients, and institutions.
User-friendly mobile app available on Apple App Store and Google Play Store with customer reviews averaging 4.2/5.
Passive income opportunities earning up to 10 percent APY
Borrow against held crypto for interest rates as low as zero percent APR
Access to 24/7 client service team
Available in more than 150 countries
Beginner-friendly trading interface
Abra Cons & Risks
Limited token offering of around 80 cryptocurrencies
Lack of advanced trading tools for experienced investors
Hidden fees as high as one percent found in trading price spreads
Platform native token (CPRX) was frozen due to liquidity issues[1]
Sub-standard platform security features
Abra Features
Abra Boost: A conventional method of generating yields on crypto, Abra Boost functions as a high-interest savings account generating up to 10 percent APY. It is available to U.S. accredited investors and institutions, in addition to individuals from many other supported countries who do not have to meet these requirements.
Abra Borrow: A cost-effective option for borrowing crypto, Abra Borrow allows users to borrow up to $500,000 USD in stablecoins using their crypto as collateral. Investors have access to annual interest rates as low as zero percent, 10 to 1 loan coverage, and flexible loan terms.
Institutional Coverage: The Abra platform is unique in its ability to professionally serve institutional grade clients such as pension plans, corporate treasuries, and registered investment advisors (RIAs). Abra provides digital asset management solutions, including custody, trading, lending, and staking opportunities, along with a dedicated client service team.
Intro to Crypto: A comprehensive course that explores the basics of cryptocurrencies and blockchain technology. Where many other exchanges offer a collection of educational articles, the Abra Intro to Crypto course proceeds lesson-by-lesson with topics ranging from consensus mechanisms to understanding different altcoins.
Mobile-first Experience: The Abra experience is best utilized via its intuitive mobile application available on the Apple App Store and Google Play Store. With a user-friendly interface, the mobile app provides all of the same features as the desktop version with superior usability.
Abra Prices and Withdrawal Fees
The Abra exchange is a cost-effective trading platform, offering zero trading fees at all levels. However, hidden fees of up to one percent can be found in the increased price spreads, making it one of the more expensive exchanges.
Abra provides many options for depositing and withdrawing fiat currency at very low costs. All ACH and wire transfers on and off the platform are free of charge.
Credit cards are the quickest option for depositing fiat to the Abra account, but charge relatively high fees of four percent with a minimum fee of $10 USD.
Crypto deposits and withdrawals are also free of charge, except for gas fees needed for respective tokens.
A complete breakdown of Abra's fees are available on its official website.[2]
Company Background & History
Headquartered in Silicon Valley, Abra was founded in 2015 by serial entrepreneur Bill Barhydt and has notable investment backers, including Pantera, Digital Currency Group (DCG), and Blockchain Capital.
Bill Barhydt had 20 years of experience with fintech companies and delivered the first-ever TED Talk dedicated to Bitcoin before creating Abra.
Bill and the Abra team continue to innovate through the Abra platform, with plans to launch new features such as an NFT exchange, a crypto credit card, and other exciting services. [3]
Trader Tools & Trading Experience
Abra's trading tools are designed for beginners and intermediate traders.
The mobile application and desktop version of the exchange are intuitive enough for all investors but lack some powerful options offered by other crypto exchanges.
Abra does not provide advanced trading tools such as margin, futures, or leverage trading, offering minimal opportunities for advanced investors. The charting interface is also limited, without industry-standard capabilities provided by popular charting services such as TradingView.
What Cryptocurrencies are Available on Abra?
Abra supports 80 cryptocurrency assets to trade on its platform. While this is a limited selection compared to many other exchanges, many popular cryptocurrencies with high market caps are covered.
Some of the tokens supported include:
Bitcoin (BTC)
Ethereum (ETH)
Cardano (ADA)
Dogecoin (DOGE)
Litecoin (LTC)
Algorand (ALGO)
Security: Is Abra Safe & Secure?
Abra promotes using self-custody solutions for digital asset management through the Abra Wallet integrated into the platform. Abra itself does not maintain custody of user funds, meaning investors are 100 percent responsible for the safety of their assets.
Although the wallet provides industry-standard security features such as two-factor authentication, recovery phrases, and mobile binding, the platform lacks a comprehensive security infrastructure.
Abra has never been subjected to any major platform security breaches, but there have been a few security issues for individual users.
In early 2022, Abra launched its native token (CPRX), designed as an incentive for platform users. In June 2022, Abra paused all CPRX transactions indefinitely due to 'liquidity concerns'.[4] As a result, many users are left with tokens they purchased but with no way to use or dispose of them.
Customer Support: Contacts & How to Get Help
An advantage of the Abra platform is its offering of professional customer support. With the access to speak with live agents via 24/7 live chat and support hotlines (1-800-2GO-ABRA), users can access quality support within an hour.
Abra also provides a Help Center with a collection of FAQs and other resources. However, it is not a user-friendly experience and offers very little help for individually troubleshooting an issue.
KYC, Taxes & IRS Reporting Details
Being headquartered in the United States, Abra fully complies with Know Your Customer (KYC) and Anti-Money Laundering (AML) regulations. The completion of the KYC verification process is required before users can trade or transact on the exchange.
The KYC verification process can be completed in under fifteen minutes and consists of providing the following documents:
Official identity documents (driver's license, passport)
Proof of address (utility bill, bank statement)
Photo of user
Although compliant with KYC and AML regulations, Abra does not report directly to the IRS and does not provide official tax documents. However, it allows users to export their transactions to third-party tax services such as CoinLedger.
Who It's Best For?
Abra is a cryptocurrency exchange that offers extensive digital asset management solutions for financial institutions while providing an intuitive trading experience for beginner traders. For those who are looking for professional grade services to increase crypto exposure for their clients or beginner traders who require a minimal interface with extensive educational materials, Abra can be seen as a viable option.
The mobile-first trading experience provides excellent usability to investors through a user-friendly interface with access to all of the features available on the desktop version.
The comprehensive offerings for institutional grade investors, such as custody solutions, trading, and staking opportunities, have positioned Abra as an option for those institutions looking to bolster their exposure to cryptocurrencies.
Viable passive income opportunities of up to 10 percent APY and zero percent crypto loan options offer users additional avenues for earning yields. The 24/7 live customer support provides the needed expertise to troubleshoot any issues, further enhancing the user experience.