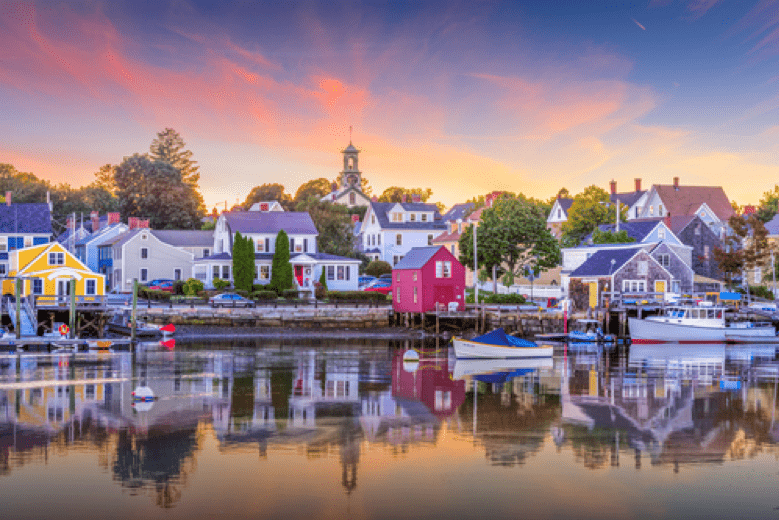 A holiday home is a great financial investment and an effective way of making money. Whether you're planning to rent out your holiday home during the peak-season or all year round, there are a few ways that you can ensure your holiday home is a great success and brings in loads of bookings.
To help you out, the team at Midland Home Buyershave brought you their top tips for turning your holiday home into a successful business.
Pricing Your Holiday Home
Research your competition
Before you set your financial goals, it's important to research your competition to get a better idea of the prices you should be aiming for. Prices that are too high will deter potential customers and prices that are too low might prohibit you from making sufficient profit. When setting your prices, remember to factor cleaning, maintenance and energy usage into the price, so you earn back what you've spent on these amenities.
Try to be flexible
Try to be flexible when pricing your holiday home throughout the year. Usually, you'll be able to charge a bit extra during busy periods when lots of people are looking to go away but to bring in customers year-round, you might need to reduce your rates slightly during the off-season.
Equipping Your Home
The essentials
Get Started
Claim up to $26,000 per W2 Employee
Billions of dollars in funding available
Funds are available to U.S. Businesses NOW
This is not a loan. These tax credits do not need to be repaid
The ERC Program is currently open, but has been amended in the past. We recommend you claim yours before anything changes.
You want your home to be as comfortable for visitors as possible. At a minimum, your holiday home must be clean and tidy with all the utensils you would typically use whilst staying there. Your kitchen and bathroom should be stocked up with the essentials and you should also have fast wifi, comfortable beds and air conditioning.
Maybe consider adding some extra luxuries
Anything that can make your guest's experience as memorable as possible is beneficial to you. Maybe consider investing in some extra luxuries such as a hot tub or games console to make your holiday home stand out from competitors. A welcome basket is also a lovely way to treat your guests and make them feel welcome as soon as they arrive. 
Include a set of instructions
Make sure to leave a set of instructions for your guests so they know how to work everything in your home properly such as the heating or conditioning, wifi and TV. You could also include some information about the local area too such as nearby attractions they might like to visit and some restaurant recommendations; it'll help them get to know the place much faster. Include your contact information so they can get in touch if they need to and instructions on how to lock up when they leave.
Advertising
Advertising your holiday home
You have a few options for advertising your home. You can advertise through third-party websites such as TripAdvisor or Airbnb. The benefit of this is that the advertising work will be taken care of for you and since these are websites that a lot of people are familiar with, it should make your home should be easy to find. Alternatively, you can do the advertising yourself by setting up your own website and developing an online platform through social media. If you're going to do this, make sure to hire a professional photographer to capture your home and the surrounding area in its best light.
Promote your property online
This is especially important for people who are marketing their properties themselves. Most people find their holiday homes through the internet, so it's a good idea to ensure you have a strong online profile where people can find you easily. Create a website either by yourself or hiring a web designer. Make sure your website features high-quality photos of your property and the surrounding area and also has your contact details clearly visible. Encourage your guests to leave reviews of your holiday home online.
Making the most of repeat visitors
Repeat visitors are a great opportunity for business and will also save you the time and money it takes to acquire new customers. Do all you can to build a strong and positive relationship with people visiting your holiday home. As soon as they've made their first booking, keep in touch via email marketing and social media to let them know about any discounted rates during the year or events going on in the area. Remember to be friendly and helpful during their stay.
Safety
Get to know the people living nearby
Renting out your property can be daunting, especially if you plan to use it yourself for part of the year. Our advice for this is to try and befriend your neighbours. They will be able to keep an eye on things when you have guests and can let you know if things ever do go wrong. They can also be a friendly face for visitors too. If you can't be at your property to greet your guests in person, maybe your neighbours wouldn't mind popping over to show a friendly face.
Author Bio
John Stuart works on behalf of Midland Home Buyers in outreach and content creation. He creates engaging content that help businesses connect with their audience and stand out from the crowd.