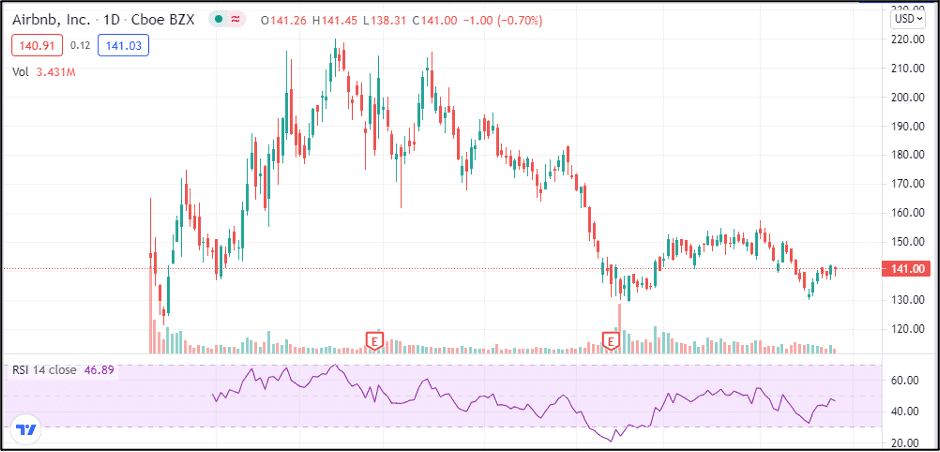 The reopening of the global economy in the aftermath of the COVID-19 pandemic has ignited interest in many sectors. Investor's sentiments are increasingly switching to sectors that felt the full brunt of the pandemic.
Energy to hospitality sectors are increasingly providing exciting investment opportunities at discounted prices following the sell-offs that came into being the past year. While stocks in the two sectors have made strong gains in 2021, most of them are still trading below pre-pandemic levels even on underlying fundamentals improving.
As the global economy opens, several companies should flourish and see an uptick in increased business activities. Airlines, cruise lines, and vacation rental companies remain well-positioned to elicit strong interest from investors.
Stocks to Watch on Reopening Economy
Boeing already sees an uptick in orders signaling that airlines are enhancing their fleets in anticipation of an uptick in people moving from one place to another. While experiencing increased price volatility over the past year, the company looks promising heading into the future. South West Airlines is one company that has increased its airline orders. The US Centers for Disease Control and Prevention has already eased travel recommendations to some countries, a development likely to fuel the tourism industry.

Source: Tradingview.com
Besides the travel industry, brick and mortar retailers are also well-positioned to see an uptick in traffic as COVID-19 fears ease and people move around. American Eagle Outfitters is one of the company's well-positioned to benefit as consumers return to malls. Improving underlying fundamentals should strengthen the stock's long-term prospects. You can trade your favorite stocks using the FTX interface. It's a US-based crypto exchange platform where you can trade variety of digital assets as well as NFTs.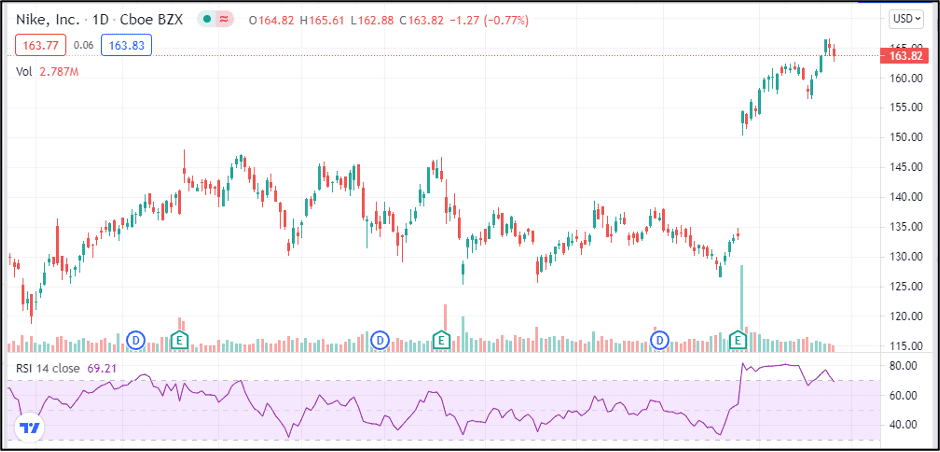 Source: Tradingview.com
Nike is another company benefiting from the reopening of the economy on athleisure and activewear emerging as a top trend. After a long year indoors, people are getting out of their homes and spending more on comfort.
The shoe and apparel company boasts of a best-in-class online ecosystem that should benefit as normalcy slowly creeps. The online direct-to-consumer initiatives are allowing the company to reach a broader market and shrug off stiff competition from other retailers relying on wholesalers for sales.
Disney is another company that is benefiting from the opening of the US economy. While its theme park business remained under pressure amid reduced traffic, the company is already shrugging off the slowdown with growth in the content distribution business.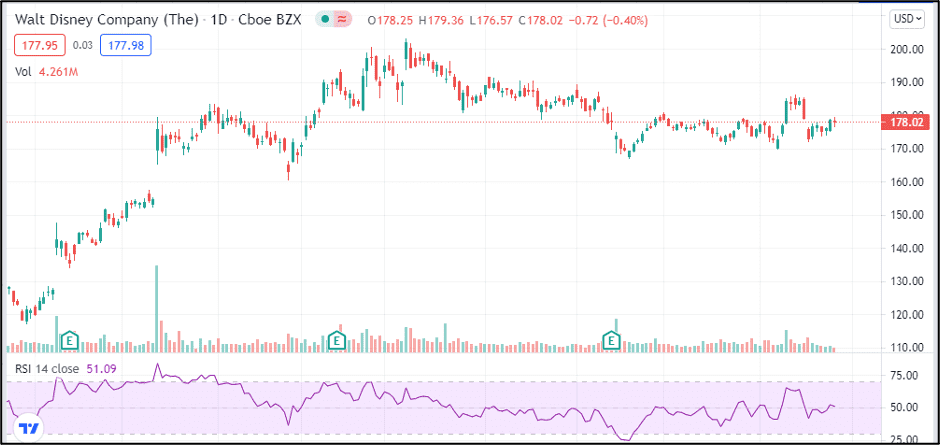 Source: Tradingview.com
The company's push to challenge Netflix on content distribution business is already paying off. Disney has already accrued over 100 million subscribers in less than two years of operation through Disney+. The company is projected to have over 200 million paying subscribers by 2024, expected to be a key driver of topline and bottom-line growth.
Airbnb in Focus
Airbnb is a vacation rental company whose core business revolves around the hospitality and travel industry. The company operates an online marketplace that allows people to rent out vacation homes while travelling.
The company had a rough year as travel restrictions hurt its core business. Its business dropped by as much as 80% in China, one of its core markets. The company was also hit with over $1 billion in refund requests.
At the height of the pandemic, Airbnb cut its operating expenses by about $800 million, mostly targeting marketing costs. Executives also opted to take half salaries as they sought to calm the storm. Fast forward, the company is slowly emerging from the COVID-19 shocks as a more adaptable play for any investor looking to gain exposure in the booming vacation rental home business.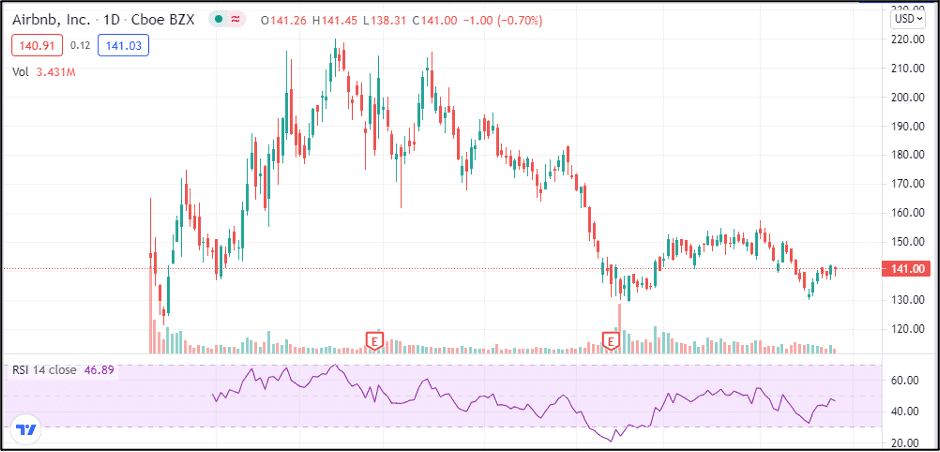 Source: Tradingview.com
The company went public in December of last year at $68 a share. Early this year, the stock rallied to $219 a share before coming under pressure and retreating to current levels of $142 a share. While the pullback ought to elicit concerns, it presents a unique opportunity to buy the stock at a discount as the economy reopens.
Why Airbnb
Airbnb is a smart bet for any investor looking to bet on the recovery of the travel industry. The company has operations in hundreds of thousands of communities worldwide, thus well-positioned to benefit from the opening of the global economy.
With 46% of Americans fully vaccinated against COVID-19, there is a high probability of most of them going out for vacations. Airbnb should benefit as more people opt for driving holidays to less populated areas. People planning for longer stays should benefit the vacation rental company.
The company posted impressive first-quarter results as revenues increased 5% year-over-year to $887 million, signaling a pickup in business activities. Bookings on the platform were also up 13% as gross booking value per night rose 30% to about $160.
In addition, the company is cutting back on losses. Adjusted EBITDA improved to a net loss of $59 million compared to a net loss of $334 million reported a year earlier in the same quarter. The improvement came on better cost management, with the company expected to break even in the second quarter.
The company has already unveiled The Great Rebalance of European Travel, a new initiative that seeks to work with communities in Europe to revitalize the travel industry. The company has also carried out a series of innovations and upgrades across its entire service as it seeks to give people more flexibility while planning their vacations.
The company has also added more flexibility in how people search for booking dates and destinations. The onboarding process has also been simplified, making it easy for people to become hosts on the platform.
The innovations and features should allow the rental homes company to increase its hosts and user count, given that more people are eager to travel as the global economy opens up. They should allow the company to capitalize more adequately on recovering demand. As more consumers get rid of timeshare contracts and look for alternative long-term vacation options, Airbnb looks to provide a versatile option that meets travel needs.
Airbnb prospects and growth metrics are looking increasingly good as demand for vacations improves, complemented by workplace flexibility.
Delta Variant Risk
The major headwind that could derail stocks whose bounce back prospects depend on the opening of the global economy is the COVID-19 Delta variant. A spike in cases in some countries, including the US, is already fueling concerns of a fresh round of lockdowns and economic slowdown.
The variant triggering lockdowns and travel restrictions could plunge the global economy into recession, making it hard for the likes of Airbnb to fully recover from the first wave of shocks.