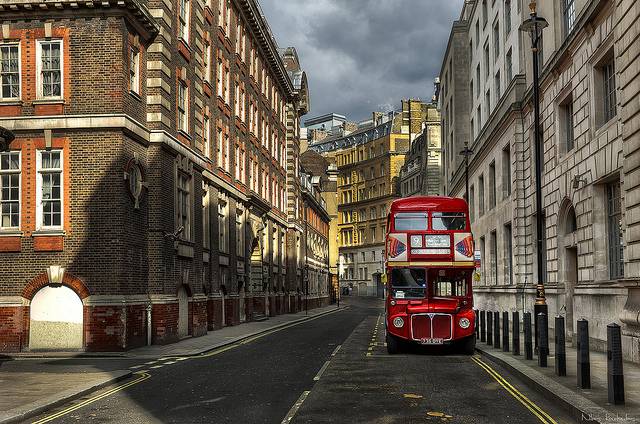 It's finally happened. Theresa May has formally triggered Article 50 and begun the process of extricating the UK from the EU.  While we wait to see how and to what extent the eggs will eventually be unscrambled, here are some thoughts on how Brexit could potentially impact the property market in the UK.
London
At this point in time, the London property market may be shivering slightly, but it's a long way off a full-blown cold.  On the one hand, it is certainly within the bounds of possibility that the famous City will lose its rights to clear transactions in Euro and to sell its services into the EU.
This could result in some jobs going overseas. At the same time, the City works globally and in spite of the efforts EU countries have been making to lure companies away from London; the UK still offers a lot of advantages to businesses, such as its willingness to accept skilled immigrants and its flexible labour laws.  It's also worth noting that although financial services are one of London's highest-profile industries, it's far from its only industry.
Brexit may put a slow handbrake on London's property market, but in the long run this may actually turn out to be a positive as it will give a heated market some well-earned cooling time.
Get Started
Claim up to $26,000 per W2 Employee
Billions of dollars in funding available
Funds are available to U.S. Businesses NOW
This is not a loan. These tax credits do not need to be repaid
The ERC Program is currently open, but has been amended in the past. We recommend you claim yours before anything changes.
The North of England
Over recent years, the north of England has become the place to be for an appealing combination of capital growth and yield in the property market. In spite of the result of the referendum, house-price growth is currently continuing apace.
There are several factors which support the clear investor confidence in this market.  Low interest rates in the UK (and in many countries overseas) encourage investors to look for better returns elsewhere and, for overseas investors, the weakness of Sterling makes UK-based investments very affordable.
The North of England has a very diverse economy, based on excellent infrastructure and a high-quality pool of talented human workers.  It's currently much more affordable than London, which is attractive to companies both from the point of acquiring premises and from the point of attracting workers to occupy them. Up until relatively recently, it would have been almost unthinkable for professional workers to choose to relocate from London to the north, now it's becoming a very appealing option for many people, particularly younger adults who want to be able to afford family homes.
While Brexit may have a negative impact on some companies, if it helps to keep the pound low in the currency markets, it may actually turn out to have a very positive overall effect on the north of England.
Scotland, Wales and NI
Scotland, Wales and NI are similar to the north of England, in economic terms, but it's worth noting that Scotland and NI have legal systems with significant differences to the ones in effect in England and Wales.  This can have an influence on the direction of the respective property markets.  For example, in Scotland, stamp duty is replaced by the Land and Buildings Transaction Tax, which operates on much the same principle, but has very different bandings.
Author Bio
Hopwood House are specialists in UK property investment, with a wide range of property investments in Manchester, Liverpool, London and Leeds.