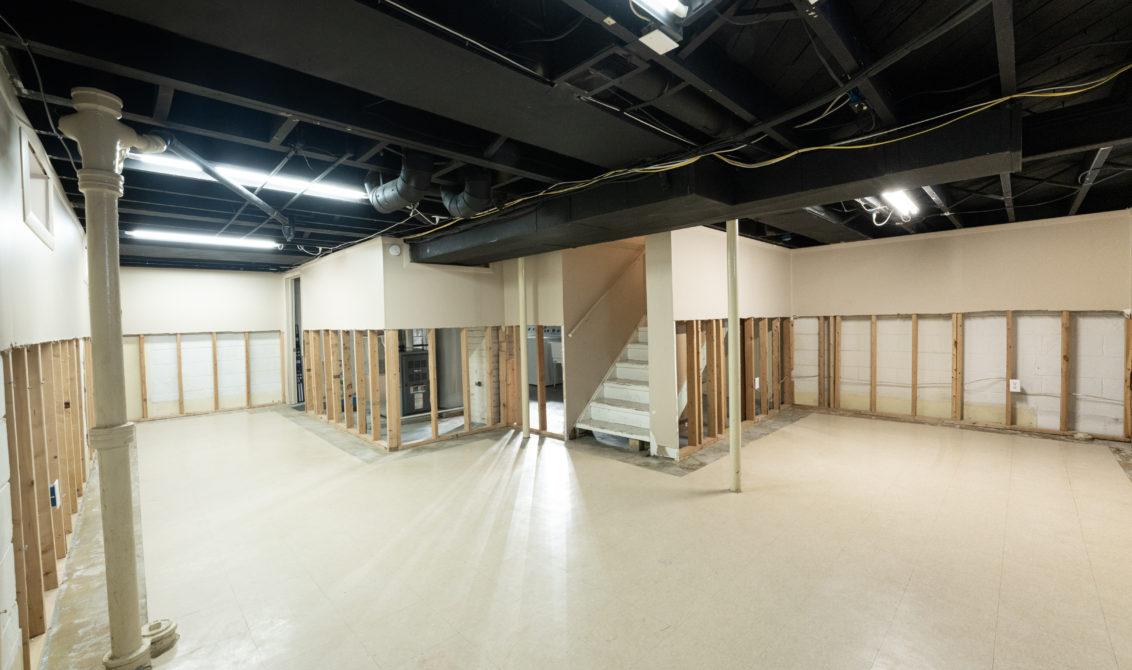 Rental properties provide a good source of revenue. One way to keep the cash steadily flowing is to improve the tenants' living conditions by enhancing the value of the rental property. This involves internal and external renovations, including basement waterproofing. 
Most of the time, basements are used as storage areas for seasonal or non-essential things. It can also be used as another functional room, such as an entertainment corner or guest room. Buyers and renters alike tend to value rental properties with well-maintained, waterproofed basements, making waterproofing a good investment for home sellers and property owners.
In this article, you'll gain a deeper understanding of why basement waterproofing prevention is a worthwhile investment for your rental properties. 
Ensures A Solid Foundation 
What is basement waterproofing? Basement waterproofing refers to various techniques using sealers and drainage to prevent water from getting into a property's basement. It prevents ground water from accumulating in the soil, affecting the foundation walls, and bringing up the water table. 
Waterproofing your basement is a good investment. With a solid and long-lasting foundation for your rental properties, you get more years to keep your revenue flowing.

Here's how basement waterproofing can be done: 
Get Started
Claim up to $26,000 per W2 Employee
Billions of dollars in funding available
Funds are available to U.S. Businesses NOW
This is not a loan. These tax credits do not need to be repaid
The ERC Program is currently open, but has been amended in the past. We recommend you claim yours before anything changes.
Interior Waterproofing

: It's a must to

waterproof your basement

, especially if your rental property has poured concrete foundations, pipe penetrations, and cracks, where water leakage occurs most of the time. Epoxies or urethanes can be used to seal water leaks, but not for concrete blocks and masonry foundations. An interior water drainage system can be done by placing a drain tile beneath the floor, acting as a wall vapor barrier, and channeling moisture.
Exterior Waterproofing

: The swelling and contracting of the soil around your rental property, brought about by varying moisture levels, can cause cracks and shifts which may ruin your basement's foundation. Unlike interior waterproofing that controls water entering your rental property, exterior waterproofing is a preventative measure, keeping water from entering into the basement or crawl space area. 



Adds Value to Your Rental Property
A rental property with a waterproofed basement adds value to your existing and potential tenants. You can proudly pitch it when potential tenants visit the place, so they'd have an extra room to use to store items they won't be needing or an entertainment room, guest room, and even a home office or workshop.
Here are the other advantages of making your basement waterproof: 
You have a good reason to increase the rental price because of your rental property's good features.
Provide tenants peace of mind that your rental property has a good foundation and that water damage is unlikely to happen anytime soon or as unexpected. 
Everybody can save money on

water leak

repair and the negative effects of water damage, such as mold formation and associated health and safety risks. 
Prevents Water Damage
Water seeping through cracks or water leaks in the basement may lead to musty smells, mold and mildew formation, damaged floors and walls, and damaged furniture and other belongings. For this reason, keeping your basement dry is necessary with the help of waterproofing. 
There are different waterproofing methods available for residential homes and buildings to prevent water penetration and water damage. Keeping the basement waterproof protects your rental property investment from water damage.

Check out the signs of water damage in your basement: 
Deteriorating Materials

: Paint peeling off or flaking may indicate basement water damage. Pay close attention to any deteriorating building materials and resolve water damage immediately. 
Stains and Discoloration

: When water damage occurs, walls and floors can become discolored or develop stains which appears yellowish-brown. 
Mold Growth

: Water-damaged building materials are conducive to mold growth. When neglected, mold and mildew will spread and ruin the structure of your rental property.
Cracks

: Cracks in the floor, walls, and the foundation of your basement is a major cause for concern. Water and ice place pressure on the structure of your property, causing cracks, particularly cracks which are wider than 1/16th of an inch.
Sunken Floor

: While a sinking floor may not be obvious, it indicates soil erosion or damaged foundation. It's a serious matter because it may wreak havoc on your rental property's foundation soon. Contact a waterproofing professional immediately to address the problem. 
Conclusion 
Waterproof your basement as early as possible to protect your rental properties against the devastating effects of water damage. Waterproofing is a good investment to ensure the longevity of your property's strong foundation. It also provides added value to your tenants, giving them peace of mind and an extra, functional room free from musty smell or health and safety risks. 
Author Bio
Jorge Butler works as a full-time blogger. Jorge covers different topics on his blogs, and has gained thousands of loyal readers through the years. When not busy writing articles online, Jorge loves to cook meals for his family, and spend time with his pets.