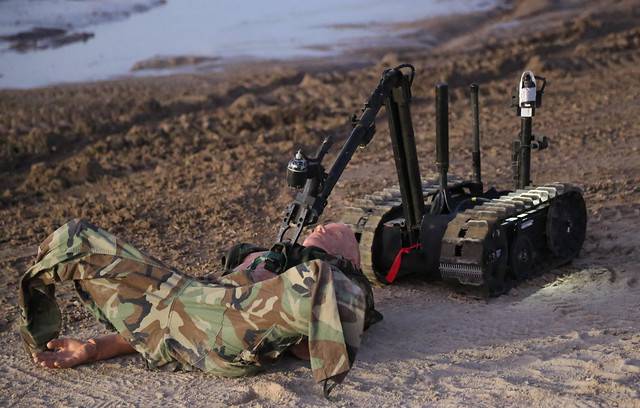 In war, the army with the most innovative technology often wins the biggest battles. Look back through the centuries and see how everything from battering rams to better fighter aircraft has helped even what looks like the underdog take the high ground and win. Today nothing has changed and many innovations that have served the military well are finding their way into the civilian world.
Military Grade Products for Everyday Life
Companies such as Top Israeli engineering company, A2Z Advanced Solutions LTD have developed some of the most practical pieces of equipment that have kept many soldiers safe and, in some cases, helped save lives. These products are now looking for homes off the battlefield and people such as company CEO Bentsur Joseph are paving the way equipment that shows massive promise for savvy investors.
The Business of Putting out fires
Get Started
Claim up to $26,000 per W2 Employee
Billions of dollars in funding available
Funds are available to U.S. Businesses NOW
This is not a loan. These tax credits do not need to be repaid
The ERC Program is currently open, but has been amended in the past. We recommend you claim yours before anything changes.
Military standard equipment for fighting fires is among the best in the world and business opportunities in firefighting are some of the most rewarding. All over the world emergency services are looking for innovative and advanced firefighting solutions. Tenders and requests for new equipment are common and often fulfilled with very ordinary technology. The opportunity exists to extend the ordinary offering with equipment once only available for the military. For someone with an appetite to invest in or create a business around the supply of advanced firefighting equipment looking to military engineering companies who want to enter the civilian world makes a lot of sense. By being able to offer something better than the norm a business opportunity is only a handshake away.
The Business of power supply
Another wise investment area is that of portable energy provision. There are both consumer and commercial applications for this and living in a world where electricity supply is crucial military engineering firms have many solutions. Energy supply, in general, is an almost safe investment and companies who have the technology to provide reliable power off the grid soon find they have a massive global market. Troops all over the world rely on portable power supplies and innovative thinking creates a host of new and exciting opportunities addressing a variety of challenges.
Military savvy to improve construction techniques
The construction industry needs to build better and faster and cut costs. The industry has been using the same tools and equipment for decades and nothing much has changed. Investing in some repurposed military equipment has seen a growing number of construction companies address old challenges with relative ease. Starting a new business is one thing but growing business in tough times is something completely different. Investing in innovative equipment to create new opportunities can create outstanding returns and it often on requires a little lateral thinking.
In times of war, necessity drives innovation that will always find its purpose in times of peace. History has proven this and today the best opportunities for investment come from the same battlefields where the tools and technology were first put to work.