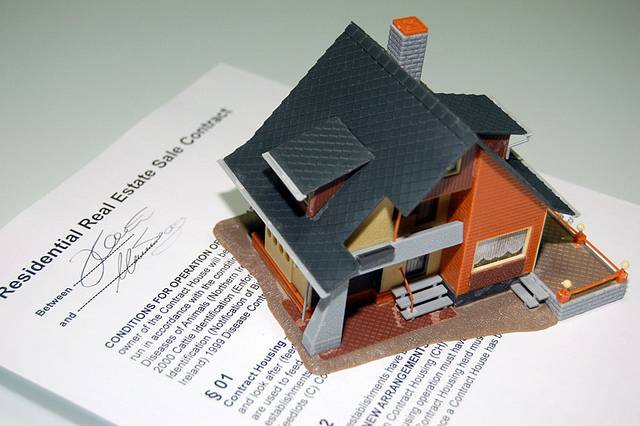 Real estate wholesaling has been called the "day trading of the property investment world," by some of the top authors on the subject.
You may be familiar with this bold strategy for maximizing ROI in the real estate business. It starts like this: "Motivated Seller A," let's call him Freddy, is looking to offload his property. Fast. He made some bad investment decisions. He has no real estate contactsand no clear way out of the hole he has dug himself into with his (debt problems?)
The interesting middleground between folks like Freddy and their future property buyers is occupied by the ilk of realtors, real estate brokers, and wholesalers. The role of the wholesaler is a profitable one for the steady-nerved.
These five books teach you how to navigate the shark-infested waters of the wholesale real estate biz.
The Art of Wholesaling Properties: How to Buy and Sell Real Estate Without Cash or Credit by Aram Shaw and Alex Virelles
This book could teach an orangutan how to earn income in real estate without ever dealing with tenants or screwing in so much as a lightbulb. Together, these two seasoned veterans have flipped over 1,000 properties.Shaw and Virelleshave belonged to some of the nation's largestreal estate wholesalers. This book includes knowledge truffles such as: Learning how to assign or double close on properties, mastering the A-B, B-C transaction, and managerial stuff like deployment of a team that allows you to put the business on autopilot.
The Art of Wholesaling Properties is required reading for many wholesaling courses throughout the country.
Get Started
Claim up to $26,000 per W2 Employee
Billions of dollars in funding available
Funds are available to U.S. Businesses NOW
This is not a loan. These tax credits do not need to be repaid
The ERC Program is currently open, but has been amended in the past. We recommend you claim yours before anything changes.
Tim Bell's Wholesale Flight Plan by Timothy Bell
What is good about this book is that it emphasizes leveraging modern technology to be a successful 21st century real estate Investor. Today's real estate landscape is unrecognizable from what it was just a decade ago. Trends in the American property investment market include many allusions to the sway of revolutionary new technology across the board and the young workforce that accompanies them.
This book mentions tacticsthat have been implemented by respected agencies and as well as top independent wholesalers such as Max Maxwell, a real estate YouTuber with a voracious following. The tools in this book address communicating with "Fix and Flip" Investors as well as "Buy and Hold" Investors. What is good about this book is how that it acknowledges the weighty role of digital marketing in today's ubiquitous lead pipeline.
As well as basic concepts within wholesaling, this book deals with effective exit strategies to assure you get paid.
The Real Estate Wholesale Bible by Than Merrill
According to Skystone USA, a wholesale real estate firm out of Atlanta, real estate wholesaling can earn you upwards of $50,000 in a month. Merrill shows you what that means and how to apply it.
This book is generally regarded as a big name within the wholesale niche. It answers basic questions as well as complicated affairs. What is the difference between a real estate agent and a wholesaler? How can I find and manage leads? What are the contracts I can expect and how do I get out of a contract that has gone bad?
The biggest difference, by the way, is that the real estate agent is not their own boss. The real estate agent has responsibilities to one or more parties. Wholesalers have taken a contract a contract under their own name and DO NOT REPRESENT ANYBODY. A wholesaler is a broker looking for a sale to put all the profit into his/her own pocket.
If You Can't Wholesale After This: I've Got Nothing For You by Todd M. Fleming
Fleming is an  investor, educator, and entrepreneur. He is the founder of The Kingdom Real Estate and an expert in real estate investments and finance. This provocatively named book also comes in audiobook format!Plus, it's a meansof making money even in choppy real estate markets.
The tools it calls for are simple. All you need to get started is a computer with an Internet connection, this audiobook, and a lot of curiosity.
Tools of Titans by Tim Ferriss
Fortunately, 10x returns don't always require 10x investment. Big gifts can come in small giftboxes. This book is not exactly a small gift (730 pages), but it does contain some high-powered material. This book is a collection of interviews with the world's best in many different fields, including chess grandmasters, senators, five star chefs, and venture capitalists.
His books are not exactly in the real estate realm, but thehighly applicable habits and practices they talk about are.