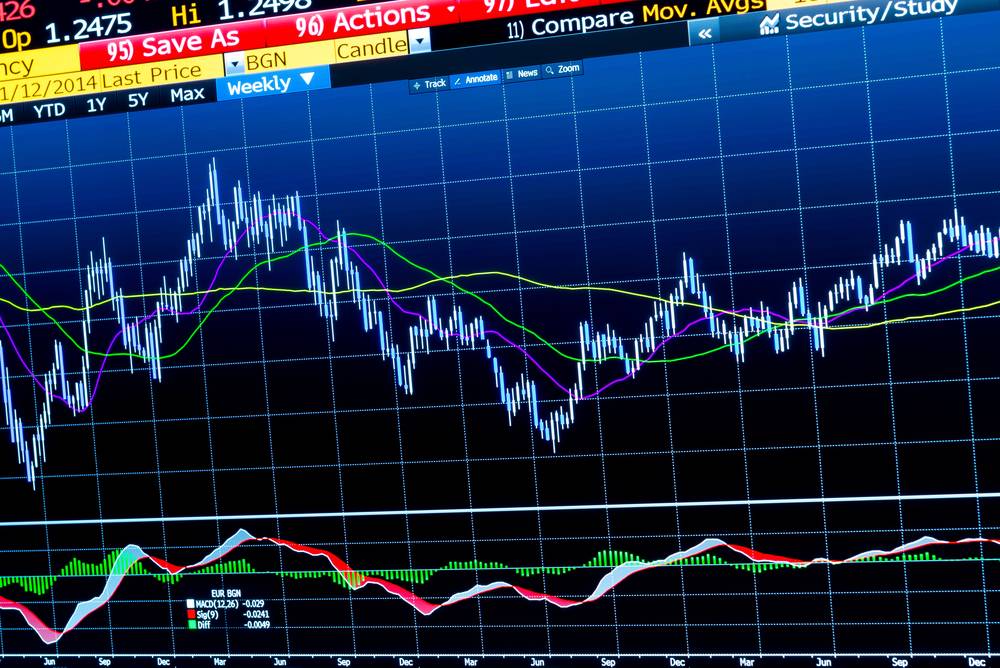 The forex market has a long history of innovation and technology and is constantly evolving.  One of the things forex is suited for is cloud-based systems. They have a more agile upgrade or enhancement cycle which leads to faster deployment. It is a viable alternative to using one's PC for forex trading with an automated robot. This is because those platforms suffer from internet sustainability issues. While using forex robots, an interruption in connectivity can result in lost trades and significant losses. 
This is one of the reasons that the best forex robots require a system that can aid them with continuous connections. Fortunately, FX VPS or forex virtual dedicated servers are commercial services that provide cloud-based remote operations for local PCs. They are fast becoming popular as everyone realises that it's not affected by any downtimes. 
Best Forex Cloud-Based VPS Hosting Platforms
Forex VPS
Forex VPS is a great platform that is used by more than 1 million traders worldwide. They cater to almost every trader's requirement as they know what kind of servers they would need to make the best of their trading tools and robots. They ensure around the clock connectivity with 100% uptime. Its servers come with a 1Gbps network interface which prevents latency from affecting traders. They accept payments in cryptocurrencies, Skrill, PayPal and credit or debit cards. 
Routerhosting
Routerhosting provides fast and dedicated server resources that can run EAs and forex robots smoothly to avoid the chances of getting cut out. It leverages top Fx server locations from around the world which are closer to trading hubs to ensure maximum availability and reliable connectivity. They have twelve in the U.S. and one each in U.K, Germany, Netherlands, and Singapore.  Traders get 100% SSD storage from Routerhosting's KVM-based VPS machines. 
Get Started
Claim up to $26,000 per W2 Employee
Billions of dollars in funding available
Funds are available to U.S. Businesses NOW
This is not a loan. These tax credits do not need to be repaid
The ERC Program is currently open, but has been amended in the past. We recommend you claim yours before anything changes.
Interserver.com
Interserver focuses heavily on security and transparency, providing all-around data security to customers regardless of whatever package they have chosen. One of their salient features is the Price Lock Guarantee which ensures that the price a customer pays for the service remains unchanged throughout the lifespan of their membership with them.  They have a very good 24/7 customer support service, premium bandwidth, a high-performance server and does not have any renewal costs. 
FXVM.com
FXVM offers a multitude of plans to its users. They have something for everyone: those who want to evaluate their forex robot 24/7 or for those who would like to run multiple robots at the same time. It is also seamlessly compatible with MT4/MT5 platforms and almost all FX EAs. Additionally, they provide a demo or trial account for customers to try their services for a month before committing fully. However, it provides a limited monthly bandwidth which many traders do not prefer. 
VPSServer.com
VPSServer.com guarantees its clients a 99.99% uptime as well as one of the best I/O performance in the industry. Like some of the earlier entries in this list, it has servers spread across different nations which are monitored on a 24/7 basis.  Users like the fact that they offer Lightspeed VPS hosting services with their native NVMc SSD, which also guarantees high performance and security with hosting redundancy. 
AccuWeb Hosting
AccuWeb allows its users to easily scale to higher plans without it affecting their IP address and data, or cause downtimes. They offer the latest hardware in the industry, powered by high-speed SSD drives.  Their staff also assists users in configuring an on-demand antivirus software such as ClamWin without any additional costs. They have data centres in 15 global locations which include four in the United States and a single server each in South Korea, Singapore, Australia, Japan, South Africa, India, Ireland, Germany, U.K., and Canada. Since they run VPS servers with 1Gbps port connectivity, you can use MT4 and MT5 without any interruptions. 
As more and more people start to realise that cloud-based platforms are beneficial for their trading connectivity, it's only a matter of time till the majority of traders will shift towards these technological innovations. It's better to look for a VPS to ensure consistent connectivity than to rely on your PC connection and run forex robots. There have been instances where traders have lost a lot of money just because of a faulty connection.