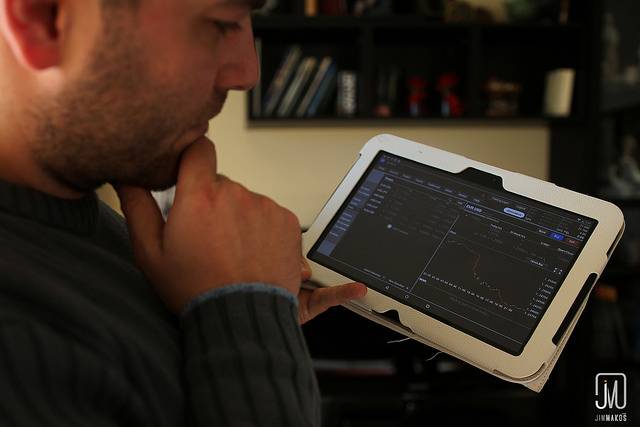 Thanks to a rapid rise in the number of trading platforms over recent years Forex still comfortably remains the world's most popular market. It has simply never been easier for amateur/part-time traders to engage with professional standard software and networks to chase those potentially enormous profits. That being said, there is a similarly wide gulf in quality between platforms which offer the best value when it comes to fees, commissions, spreads, and reliability. Regardless of whether you are brand new to Forex trading or a seasoned veteran of playing the markets, here are a selection of the very best trading platforms for 2019. 
1) IG Group
Having recently (Feb 2019) returned to the US trading scene there is no doubt that IG Group is perhaps the best of a very good bunch. With over 40 years of experience providing trading services and almost 200,000 global clients, they are in a position to offer some of the lowest fees/commissions and spreads in the industry.
IG Group is a fantastic choice for traders looking to expand their portfolio beyond the remit of 'traditional' Forex. They also offer a huge range of commodities, equities, stocks, bonds, cryptocurrencies and interest rates to trade. Rather handily, their software is also available for mobile use making them ideal for traders on the go.
Overall, IG Group is brilliant in many ways – not least being as transparent and comprehensively regulated as it can be. With no minimum account size and offering both raw-spread and broker-spread, the only aspect of their service that they fall short on tends to be their slightly haphazard client services and training suites. Experienced traders will have no problem getting to grips with IG, but novices may be better off looking elsewhere to learn the ropes. 
2) OANDA 
Very similar to IG Group and another platform with a reputation for value and integrity, OANDA was one of the first consumer-focused Forex trading platforms and remains at the forefront of the industry.
Truth be told it is very difficult to split the two. They both offer very similar incentives to attract new accounts with live trading being available for those who deposit just a single U.S dollar. What does separate them apart is that OANDA trades at 1.3 pips EUR/USD compared to IG Groups 0.6 pips. Both raw and broker spreads are offered.
Get Started
Claim up to $26,000 per W2 Employee
Billions of dollars in funding available
Funds are available to U.S. Businesses NOW
This is not a loan. These tax credits do not need to be repaid
The ERC Program is currently open, but has been amended in the past. We recommend you claim yours before anything changes.
Much like IG Group their supplementary services are also a little hazy and can feel like an afterthought. Their representatives are well informed and very helpful, but as with any large service provider, they can also be slow to get back to the requests. When choosing between the two, it really comes down to which software suite you personally prefer.
3) CMC Markets
If we were choosing a platform solely with new traders in mind, then it would be difficult not to award the title to CMC Markets. While they are renowned among professional circles for offering a vast and diverse variety of markets at highly competitive 0.7 pips, their live news service is regarded as the best in the business. Sure, there are other ways to source news when using top online trading platforms for Forex trading, but many traders prefer an all-in-one package as offered by CMC Markets. It is generally considered better to receive news in a format that will be optimized towards the trading software/platform that you are using.
There are plenty of other factors that explain why this platform has enjoyed so much success in recent years. Stop-loss functionality, zero charges for bank withdrawals, and a host of sophisticated trading orders makes for an excellent service. However, the lack of copy/social trading functionality is a considerable oversight and the security features may be considered on the lax side by some professional traders.
4) London Capital Group (LCG)
LCG is widely regarded as one of the best platforms for traders looking to invest with a variety of asset classes. Forex may be their specialty but traders can also participate in stocks, bonds, cryptos, commodities and index trading. The platform is designed to be very accessible with easy navigation between both the mobile app and desktop software package. Naturally, this makes it an ideal option for traders who like to constantly be able to engage in real-time trading. 
Staffed by genuine experts in the field, LCG is also considered one of the best sites for providing solid advice and tips on future trends. Unfortunately, that is as far as the social/copy trading aspect of LCG goes as there is no provision for automated trading whatsoever. To make the best of LCG you need to be constantly on the ball – and that means fully investing in their service. No provision is provided for any third-party software integration.
LCG can be a fantastic choice for those who are willing to place a fair amount of trust in their admittedly very successful trading platform. It may not suit those who prefer to set up their trading software and strategy across multiple platforms.
5) Forex.com
As you may have guessed this was one of the very first trading providers on the scene, and thanks to a thorough spell of investment and restructuring, Forex.com has earned a place back at the top table. They offer a compelling variety of markets, but be aware that guaranteed stops often command additional fees and there is a $50 minimum balance requirement.
In terms of knowledge and tutorials, they are one of the best, with an enormous variety of resources let down only by being tricky to navigate and containing a fair amount of comparatively outdated material. Trading platforms are customizable (including MT4) and as a global operation, there is perhaps no better resource for keeping traders informed with the latest news.
Serious traders will find plenty to like with Forex.com – just be willing to be very active and keep an eye on those spreads.
A few other companies deserve an honorable mention. XTB should expect to hit the top five next year should they continue to expand their amazing range of markets and retain their outstanding software. Pepperstone remains perhaps the best choice for highly invested Australia based traders (amazing software and trading rates) and will do even better once they have made their site a little more organized.
The key to deciding upon a suitable Forex trading service is to invest as much time and effort researching the company as you would put into a big trade. Each has its own advantages and deciding between them may come down to simply deciding which software 'feels' the most intuitive to use. Quite a few of the biggest name companies offer free trials or allow accounts to be opened with very small initial deposits (and no fees). Take the time to try these out where possible.