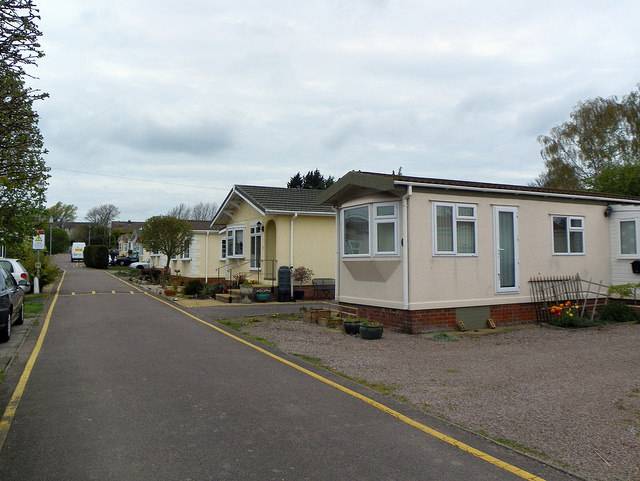 If you've decided to make a mobile home park your big business venture, you're in good company. With 18 million Americans living in mobile homes, it's a consistently successful industry that is easy to predict alongside regional real estate trends. However, you aren't the first person to recognize the potential value in running a mobile home park.
In fact, in some states there are more mobile homes than apartments, signaling fierce competition among owners. Plus, with the growing trend of living small and "tiny homes," mobile home parks are becoming a popular, environmentally-friendly option for several demographics. With high competition and growing interest, it's important to start on the right foot to separate yourself from the competition and stand out to potential tenants. To learn how, consider the following guidelines for successfully running a mobile home park.
Avoid Price Competing
Mobile home park housing is notoriously affordable, which is why it's such an attractive housing option for tenants. However, that doesn't mean you should necessarily price compete with your competitors. There might always be a cheaper competitor and constantly lowering prices to be the most affordable will likely land you in the red over time. When it comes to real estate, lower prices don't always signal a better value for prospective tenants either.
Instead, allocate your funds where they matter most to tenants. Even if your park has higher rates than neighboring options, some amenities or services will make the price difference worthwhile. Consider landscaping, updated appliances if applicable, or security cameras that will increase the value of your park.
Determine Where You Can and Can't Be Flexible
The allure of mobile park homes to many tenants is their flexible nature. Cater to this understanding with flexible leases. Month to month, six month, and one year leases are popular within the industry and will be more attractive to tenants who are looking for short-term living situations. Offering this flexibility will also help maintain consistent and healthy occupancy rates.
On the flip side, there are certain areas where flexibility will hurt, rather than help, your business. Stay firm with rent prices and annual rent increases. Inflation is real and will affect profits over time if you don't increase rent prices annually. While it can be difficult to communicate this to tenants and some tenants may even threaten to leave with rent increases, it's a firm area of your business you need for financial success.
Get Started
Claim up to $26,000 per W2 Employee
Billions of dollars in funding available
Funds are available to U.S. Businesses NOW
This is not a loan. These tax credits do not need to be repaid
The ERC Program is currently open, but has been amended in the past. We recommend you claim yours before anything changes.
Maintain the Grounds, Homes, and Community Properly
Mobile home parks have a bad reputation for being unclean and improperly maintained. To set yourself apart from competition and solidify credibility as a business, it's crucial that your park looks and operates at its best. 
Grounds
When showing the park to potential tenants, first impressions are everything. It's important that the grounds are free of clutter and well-landscaped to show potential renters that you run a smooth operation. Plus, having clean and attractive park will encourage current tenants to keep the area nice as well. Whether you outsource this work, tackle it yourself, or encourage the community to do things like plant a community garden, ensure the grounds themselves reflect the quality and service that your park provides.
Homes
One of the main differences between running a mobile home park versus other properties is that you may not own the homes themselves. If you do, it's important to keep the homes updated with fresh paint, new appliances, and regularly scheduled maintenance to justify your pricing. Broken appliances, dirty walls and floors, and poor-quality utilities will prevent tenants from renewing their lease or cause them to break their lease altogether.
Community
Mobile home parks have a greater sense of community than other properties. Current and potential tenants expect a certain amount of community involvement and fostering that relationship can be a valuable selling point for your business. Organize and host everything from barbeques to movie nights to bring the community together. Keep these events publicized throughout the park to encourage attendance and show prospective tenants the effort you put in as an owner.
Screen Tenants
While you want to find a balance between being thorough and being invasive, it's important to screen potential tenants. Screening tenants gives you insight into whether someone will pay rent on time, contribute positively to the park, and take care of their home. A bad tenant will not only affect your revenue but will also reflect poorly on the park as a whole, potentially driving away good tenants. Standard requests include: proof of employment, a credit check, and personal and previous landlord recommendations. These will provide the information you need without invading anyone's privacy.
Author Bio
Bruce Hakutizwi is the USA and International Accounts Manager for BusinessesForSale.com, the world's largest online marketplace for buying and selling small and medium size businesses. Bruce has over 7 years' experience working within the US business transfer marketplace connecting buyers and sellers. If you'd like more recommendations and industry advice, check out BusinessesForSale.com resources for everything you need to know about buying, selling, and running your own mobile home park business.