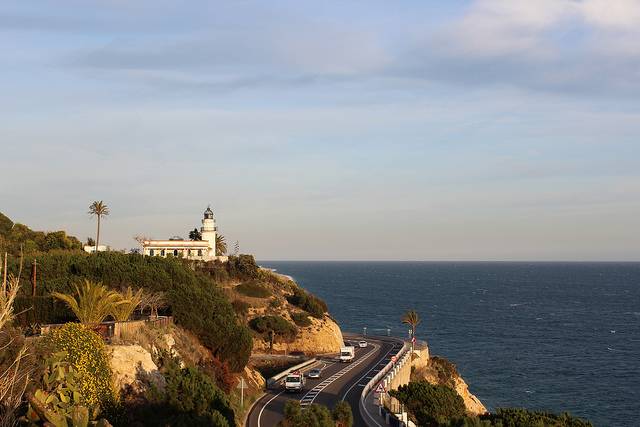 The different climatic conditions of the Mediterranean Sea offer beaches that go well with every kind of holiday. This offers a breath-taking adventure ranging from secluded and serene and rocky beaches, lively seaside cities to picturesque-perfect stretches of golden sands. Mediterranean– style mansions impersonates those have traditionally been found in the Mediterranean countries principally Spain, France, and Italy. These styles have authentic characteristics for pure inspiration. Exposed beams, low-pitched red clay-tile roofs, and billowing draped are the most distinctive features of these biggest mansions along the Spanish coast. Other common denominators are stucco walls, arch motifs, lovely balconies, and decorative wooden or wrought iron window grilles that give these homes a glamorous feel. By visiting The Biggest Mediterranean Mansions along the Spanish Coast will offer you a clutch of this.
The romantic Spanish architecture offers the finest taste of the quality of Mediterranean life. The open Mediterranean floor plans facilitate a smooth flow between the large and magnificent rooms that often open to luxuriant gardens, portico, and pools that not only are they ideal for glitzy family residences but also as superb vacation gateways.
Buying An Exclusive Or Deluxe Mansion Along The Spanish Coast
Get Started
Claim up to $26,000 per W2 Employee
Billions of dollars in funding available
Funds are available to U.S. Businesses NOW
This is not a loan. These tax credits do not need to be repaid
The ERC Program is currently open, but has been amended in the past. We recommend you claim yours before anything changes.
Located in  Barcelona North coast and also in cities including Maresme, Coast Brava and Islands of Ibiza are spec mansions that boast over-the –top features like outdoor movie theaters. Indoor basketball courts, Gramophone garages, and water slides that drop from the Master's bedroom into a pool or a fountain. Barcelona Sotheby's Reality offers a selection of the finest Barcelona luxurious property. Along the Barcelona North coast in the privileged surrounding of Alella is a collection of biggest and most luxurious mansions along the Spanish coast. This is just 15 kilometers from Barcelona with an altitude of just 90 meters above sea level.
When it comes to time, as most of these mansions are spec builds, they are 'ready move- in' homes, a factor that is hugely appealing to the luxury markets niche. In Benahavis, Malaga, for instance, is a beautiful estate with a 32 hectares piece surrounding two luxurious mansions with just an exceptional finishes and rich landscapes. This is an absolute representation of unique opportunity for the discerning individual who values supreme privacy and security in a fantastic backdrop.
It's noted that the buyer who gets in early enough in these most expensive properties has an option of customizing. With the help of a high-end builder,  the whole team will be at disposal to fine tune to synchronize it to the buyer's plan and vision.
In general, the query always afloat in the business perspective is to whether buying a spec luxurious property would come down to the equation of how much it would cost to purchase the land, hire the cream team for designing and building the property. This comparative analysis is far-sighted.