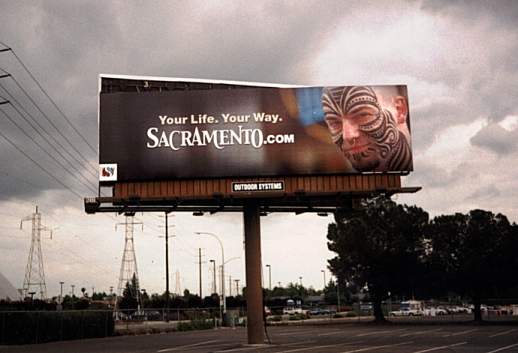 Billboards seem to be everywhere, but landowners must consider a few things before deciding whether they want to lease their property for use by a billboard company. The standard equation used by companies is the net revenue the sign will yield times 15% to 20%, but that percentage should be adjusted upward for high-traffic, urban areas. Landowners also want to contract to increases for inflation and also be clear on their rights for future removal of the sign. Billboard companies are known for using contracts that strongly favor their interests, so any paperwork offered by them should be reviewed by an attorney. For more on this continue reading the following article from National Real Estate Investor.
We all regularly drive by billboards, but we seldom think about the economics of how they work and what they pay the landowner. So, it comes as no surprise that the average person has absolutely no clue as to how to handle the negotiation of a billboard lease on his property.
Billboard leases are a unique niche of real estate, but much more plentiful than you would imagine. There are approximately 450,000 billboards in the U.S. It is difficult to work in real estate and not have at least one billboard lease that you have to negotiate in your career.
With thousands of dollars at stake — and potentially millions in reduced value to the property — it is important that you understand how the process works as well as the insider secrets and tricks that the billboard companies use in their favor. Here are some of the basic points that you need to be aware of with regard to billboard leases on real property.
It's all about the math
There is a formula that billboard companies use to determine what to pay landowners. It's basically the net revenue from the sign (gross rent less advertising agency commission, if any) times a range of 15% to 20%. If a billboard has $20,000 net revenue in a year, then the billboard ground rent should range from $3,000 to $4,000 per year.
But this formula gets much more complicated when you change from a Midwestern market such as Kansas City to a market such as Los Angeles. In L.A., there are ground rents that can equate to 50% of net revenue. Why? It's based on the size of the rent. With bigger rents, there's more money to go around.
In Los Angeles, Chicago, and New York, billboard rents are often exponentially higher than normal metropolitan statistical areas (MSAs). A billboard that rents for $2,000 for four weeks in Dallas, may rent for $20,000 in Chicago.
If you are negotiating in the average city, you should shoot for 20%. If you are negotiating in Los Angeles, Chicago or New York, you might try for 30% to 35% if you are in a "glamour" location that has unusually high revenue and desirability.
The initial building block to determining what your fair ground rent should be is to "comp" what the rents are in the area of your sign. Contact the billboard companies to see what they are asking in rent. These prices — also known as "rate cards" — often are available on the Internet.
One footnote here is that billboard revenues are no longer measured by the month. They are now measured per "four weeks" — essentially a 13-month year. When you comp billboard rents, don't use a "times 12" estimate for the figure they give you; you need to use a "times 13".
Tie the ground rent to inflation
Get Started
Claim up to $26,000 per W2 Employee
Billions of dollars in funding available
Funds are available to U.S. Businesses NOW
This is not a loan. These tax credits do not need to be repaid
The ERC Program is currently open, but has been amended in the past. We recommend you claim yours before anything changes.
There are two options here. The preferred method is to receive a base minimum of ground rent versus a percentage of the net revenue. That way, as the net revenue increases over time, you continue to receive a fair amount.
The other option is to have a CPI increase in your ground rent every year. The important point is that you have at least one of these options in your lease. Otherwise, your "fair" ground rent will begin to erode with inflation from the minute you sign the lease.
Understand the redevelopment risks
Billboard income is great as long as it does not stop you from selling or developing your property down the road. This risk is largest potential downside from having a billboard on your property.
Unless you are convinced that there is a 0% chance of your property being used for different purposes at some point, every billboard lease should contain language allowing for removal in the event of future plans.
And you need to make sure that an attorney reviews the paragraph the billboard company submits to reduce your fears. Some billboard companies will insert language that appears to give you the right to remove the billboard, but the language contains technicalities that prevent removal.
For example, wording such as "in the event of development requiring removal…" puts a subjective limitation on the subject. In that case, what constitutes "requiring removal"?
The sign company may argue that you could plan a project that incorporates the sign, or that it cannot be disturbed because it falls in a building setback zone when you really want to remove it for aesthetic reasons.
Also, don't think that the sign company will roll over when you send it the letter demanding removal. Often, the billboard company will seek to litigate the matter, and the landowner will capitulate rather than have his project tied up in court for years.
The removal clause should be reviewed by your attorney, and should give you the sole right to remove the sign without any conditions.
Suggestions on lease length
Billboard leases are, in general, fairly long-term instruments. But how can you decide which length is correct for your property?
From a strategic perspective, there are two considerations.
First, how far in the future will you be redeveloping the property? Even with the clause allowing for removal, there is still a chance of litigation as blackmail. It's always cleaner and easier if you can simply have the lease end, and all rights of the sign company negated.
If you are convinced that you will be selling or redeveloping the site in seven years, then you should consider doing a five-year lease with a month-to-month renewal after the lease expires.
The second consideration, which is much more difficult to estimate, is to have the lease end only at times in which the U.S. economy is strong and not when it is weak. While this cannot be done with any type of accuracy, you can make some general bets.
For example, if you have a billboard lease come up for renewal right now — in the worst economic depression since the 1930s — then you would want to make it very short term. Why? It would be foolish to enter into a long-term lease given today's reduced values. The goal of the landowner is to lock in a ground rent at the peak of the market, and then ride it through the recession.
Negotiating tips
Never approach the billboard company in an adversarial manner. Inform the company that you don't want to lose the sign, and you know that it does not want to lose it either. But demand that you receive a "fair" rent.
From that point forward, the negotiations should be all about what that "fair" rent should be. It is difficult for anyone to argue against the concept of fairness, and it brackets the negotiation down to just one point.
If you tell the billboard company "here's my offer, take it or tear your sign down", you may set in motion the removal of your sign, even if it was only a bluff. Remember that billboard company employees do not personally own the sign. If they feel that you are difficult to work with, employees of the billboard company may opt to remove your sign to eliminate the need for further contact.
It is also important to always approach the billboard company in the capacity of only one person in a committee of decision-makers — even if you are the sole owner of the land.
Studies have shown that people are much less effective negotiating with a committee because one starts to second-guess what it would take to sway a group of people, instead of trying to gauge the reaction of just one.
Hopefully, you now have a clearer picture of how the pieces fit together. With lease lengths averaging around 10 years, it is extremely important that you excel in negotiating great deals for you and your clients, as you may only get the opportunity once.
This article was republished with permission from National Real Estate Investor.