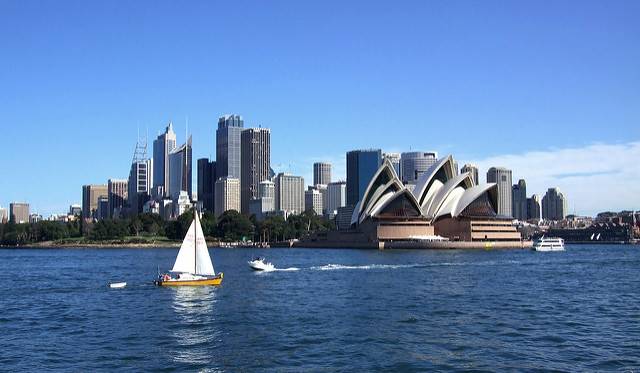 Brightstar Corp. has recently acquired Risk Insure, enabling Brightstar to broaden its portfolio in the wireless industry. This new partnership has several benefits for Brightstar — the company will gain access to a wider target market, add additional value for customers as well as its stakeholders; with Risk Insure expressing satisfaction with the deal and their achievements. Grant Goldner, one of the co-founders for the insurance agency, remarked that his team is proud of the operation and their unique marketing position in Australia.
Brightstar corporation is a global leader of end-to-end device life cycle solutions for a litany of carriers, enterprises, corporations, and retailers. The organization strives to simplify the wireless world, ensuring that mobile technology is accessible to everyone. Brightstar specializes in looking at every stage of a device's life cycle for the everyday consumer, from conception to manufacturing to the moment that it is marketed. This has allowed Brightstar to be influential in the wireless ecosystem.
Brightstar has consolidated its market positioning by acquiring several companies, expanding its influence. In recent years, Brightstar has acquired six firms.
About Risk Insure
Risk Insure is an insurance broker that employees several teams of highly qualified experts who specializes in providing insurance solutions for not only the commercial market but also for corporate businesses. Risk Insure has worked with several clients acting like their insurance associates.
Risk Insure is one of Australia's largest insurance organizations and is a qualified member of Australia's largest local network group. This has empowered Risk Insure with great buying power, flexibility, and influence that is now going to be transferred to Brightstar corp.
The opposition between the two companies will allow Brightstar to tap into the Oceania market.
What Does This Partnership Mean?
Get Started
Claim up to $26,000 per W2 Employee
Billions of dollars in funding available
Funds are available to U.S. Businesses NOW
This is not a loan. These tax credits do not need to be repaid
The ERC Program is currently open, but has been amended in the past. We recommend you claim yours before anything changes.
Since its beginning, Risk Insure has positioned itself as a leader in insurance solutions for their corporate partners across Australia. Its heralded position has been secured due to Risk Insure's dedication to identifying a company's risk exposure, actively implement these solutions and effective insurance programs across the mobile communication industry. With Brightstar acquiring Risk Insure, Brightstar will have an enhanced presence in the device protection market. Clayton Bodnarek, the global vice president of Brightstar further demonstrates the unique benefits of acquiring Risk Insure, explaining that the acquisition of will provide Brightstar the "opportunity to organically grow [their] device protection services within the Oceania region".
The acquisition will also make it easier for Brightstar to enhance its device protection services for its target market, potentially boosting the organization's outreach.
Building Value for Customers
The price of smartphones is increasing. In the past couple of years, we have seen phones breaking the $1000 mark — and this seems like it is a trend that is going to stay. Brightstar aims to provide practical solutions to these unique problems for consumers. The entity hopes to add value to its customer base, with Brightstar planning to do so by leveraging affordable insurance packages for smartphone users. This strategy is further compounded with the acquisition of Risk Insure. It is a win-win situation for not only corporate powers but also consumers. Smartphone users in Australia and the surrounding region can take advantage of enhanced device protection while local economies boost with organic growth.
The partnership will also be beneficial for carriers as it will be able to offer comprehensive services to their customer base. Soon consumers will be able to take advantage of affordable insurance packages that will be personalized to their unique preferences and habits.
How Does Device Protection Work in Oceania Region
A new cell phone can easily cost several hundred dollars. If you are buying a phone, then typically it is a wise decision to purchase insurance to protect your investment. While many major wireless carriers provide smartphone insurance, specialty insurance companies can offer enhanced protection.
While you carriers basic insurance may be enough, it won't offer comprehensive coverage or it will have a very limited number of claims available to its customers every year.
Major partnerships like conglomerates Brightstar and Risk Insure also help bolster its liquidity and help afford insurance claims that come from its device protection services. First, there needs to be a fundamental understanding as to how insurance companies operate.
First, they collect policy payments from all clients. All of this capital goes into an account. The sum of all of these paying customers will always be more than any claim, no matter what. SoftBank, the parent company of BrightStar, has already demonstrated that it isn't afraid to spend on viable causes, including ensuring that customers will have comprehensive insurance plans for their devices.
SoftBank has already demonstrated that the acquisition will provide a viable option to gain a competitive edge in the device protection market. The acquisition will allow Brightstar to find innovative ways to add value to global customers, with Brightstar corp. seeking to alleviate the burden faced by smartphone ownership.
It's important to remember that Risk Insure is not involved in the direct sale of insurance. Rather it is focused on meeting the unique technical demands of large to medium businesses and corporate partners. Risk Insure has a unique portfolio of long-standing clients that includes lucrative partnerships with companies that are household names and rank in South Australia's top companies. These well-established connections will help Brightstar expand to a significantly larger target market. While the insurance industry is focusing on a one-size-fits-all model, Risk Insure is concentrated on providing professional consultancy to companies that need and also expect high-quality services and tailored solutions. These key benefits will eventually trickle down to the consumer, allowing them to enjoy insurance packages that will protect their ever expensive devices.
The Future of Device Protection Services in Australia And Beyond
The global mobile phone insurance ecosystem is estimated to value at over $23 billion by the end of 2019, reaching more than $130 billion by 2026. The insurance ecosystem for smartphones represents a network that allows users to meet different needs with a single integrated experience. The partnership with Risk Insure will bolster Brightstar and its role in the device protection ecosystem. Brightstar will bring much needed global reach and the ability to scale, while Risk Insure provides unique expertise and a unique portfolio in the mobile phone insurance market.
Together, Brightstar will be able to build a stronger and expanded global business, utilizing the scale and extensive international network that it has built. In the next coming years, Brightstar will expand beyond its local presence in 40 countries spanning six continents. Currently, it offers services across 70 countries — but with the acquisition of Risk Insure, it is projected that BrightStar corp. will expand on its network even further.