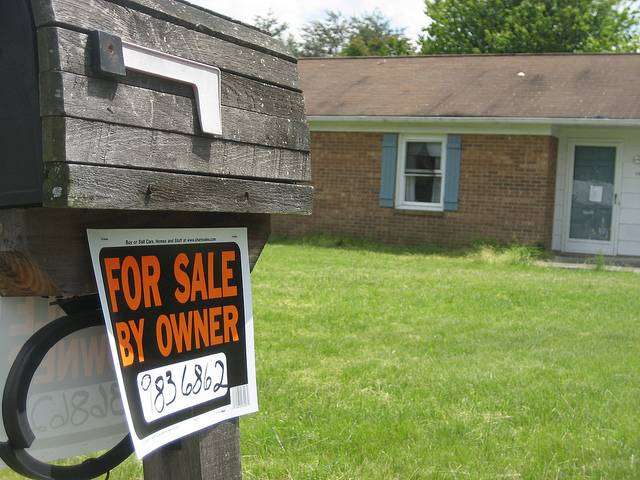 Professionals in the realty industry have mixed feelings about homes that are for sale by owner (FSBO). Some say it's a great way to cut costs and close deals more quickly. Others argue that the risks far outweigh the advantages.
If you talk to a real estate agent, he or she will almost always tell you it's not a good idea. But is purchasing a FSBO home really that bad? Or do Realtors simply say so because they want that commission?
Purchasing a FSBO home isn't a terrible idea per se, but it does involve risks. Anyone who considers an FSBO sale should understand exactly what they're getting into before closing the deal.
The Pros of Purchasing an FSBO Home
The biggest advantage is the cost reduction. When you purchase from the owner rather than through an agent, you don't have to worry about the usual six-percent agent commission. Some of the agency fees are lifted from the home price as well. So if you're an investor, this promises a higher profit.
There's also an opportunity for direct discussions between you and the seller. This removes any potential self-interest on the part of an agent. As you talk, the seller can tell you about the home, the neighborhood, schools, and other pluses or minuses that the agent might not know as fully.
The Cons of Purchasing an FSBO Home
Get Started
Claim up to $26,000 per W2 Employee
Billions of dollars in funding available
Funds are available to U.S. Businesses NOW
This is not a loan. These tax credits do not need to be repaid
The ERC Program is currently open, but has been amended in the past. We recommend you claim yours before anything changes.
Forgoing the assistance of a Realtor means you'll miss the expertise real estate professionals can bring to the table. A good agent can offer advice, explain the risks of purchasing a certain property, recommend a good home inspector, find listings to save you the search, and so much more.
Realtors know the market and how to negotiate, and they can handle paperwork and legalities that are typically beyond your grasp. A Realtor takes a lot of the burden from your shoulders and eases the entire process.
There's also the potential for legal trouble. If you don't know how to navigate the paperwork and legal pitfalls, you could be forced to purchase a home when you didn't want to. This might be avoidable if you read all the documents and understand the legal issues involved in purchasing a home, but that requires a huge time commitment as well as the expertise.
FSBO homes are often priced higher, too. Because the owner is selling it himself, he's probably not hurting for money, so owners will try to get a higher sale price from the home.
They also may not understand the role competitive pricing plays in real estate, so their home will likely listed above market value. Without a real estate agent as a guide, you might end up making an offer that's still well above the value of the home.
Three Tips for Purchasing an FSBO Home
If, after pondering the pros and cons, you still feel like an FSBO home is for you, here are some tried-and-true tips for making sure you get a great deal.
Get an Inspection
Never purchase an FSBO home without having an inspector examine it completely. These homes involve a higher risk of false advertising, and you don't want to pay for something that should have been fixed by the owner.
The inspector will check such essentials as electrical work, plumbing, mold or rot issues, siding, the roof, pest infestation, foundation issues, and anything else that can be expensive, time consuming, and a pain to fix.
Practice Negotiation Skills
As mentioned above, FSBO homes are often overpriced. Negotiation is essential to get a residence at the right price. You'll have to use leverage to negotiate and knock the price down to where it belongs. Insisting on a home inspection and comparing the current market values for the neighborhood will help with this.
Find Out More Than You Give Away
If you want a hassle-free purchase, you should learn as much about the home as possible. Ask as many "why" questions as you can think of. You'll want to know about the seller's motivation for giving up the property, pricing methods, and condition of the structure.
As you learn more about the seller, keep your own thoughts and motivations to yourself. The more you know about the seller, the more negotiating power you have; but the more they know about you, the less you have.
There are risks to purchasing a FSBO home, but if you're smart about the process and approach the negotiations with care, you should be able to finish without taking a substantial hit. You just have to be willing to walk away if things get messy.