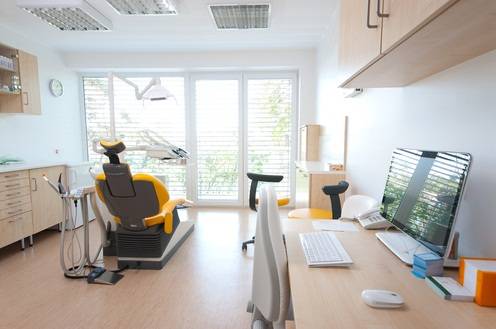 When it comes to investing, there are always three things that most people believe will never truly lose their value: gold, art, and property. Only the latter is usually within reach for most of the smaller investors around, and when it comes to investing in yourself, many within the medical profession believe that it is not the way forward. They often have more than enough debts from going through college and their medical training, and they just do not see the benefit of heaping on more loans and potential problems onto their own delicate financial standing. But is that just as true when it comes to dentists?
There are plenty of benefits, of course, of owning your own premises. You have the absolute right to charge what you want, so that you know you are getting the correct recompense for the work that you do. You can also decide exactly when you want to open, and take holiday whenever you choose because there is no boss higher than you: you are it. When you are the owner of a dental practice, then you have the privilege and the responsibility of hiring staff, which means that you can create a specific atmosphere that you want within your dental practice that you want – and you even have the right to turn away patients if you really think that they are just there to complain or make trouble.
Get Started
Claim up to $26,000 per W2 Employee
Billions of dollars in funding available
Funds are available to U.S. Businesses NOW
This is not a loan. These tax credits do not need to be repaid
The ERC Program is currently open, but has been amended in the past. We recommend you claim yours before anything changes.
On the other hand, there are always going to be a number of downsides to owning your own property, whether that is for personal or for business reasons. If there is ever any trouble with the physical building itself, it is down to you and always down to you to fix it, no matter how long it takes, no matter how much it costs. All of the pressure is on you, as the overall owner, to provide the best possible service to your patients, and if there is a problem with your staff then it is absolutely down to you to solve. Any bills that come in have to be paid, and the sheer administration that goes into ensuring that everything is done legally and by the book can often be overwhelming for people who have not owned their own business premises before.
So what is best? We spoke to highly respected San Diego dentist Dr Paige Woods, who runs her own dental practice there and who has taken the plunge and is owning and running her own business. For her, the real difference comes down to not the money or the financial side, but the people. Having the honor and the responsibility of looking after so many people – both as a dentist and as an employer – is exhausting but exhilarating, and gives her something that she did not get from just being a dentist on its own. Dr Paige Woods can also live secure in the fact that she can never be evicted and have to try and find a new place for her dental practice, her staff, and her patients. And, when it comes to that time, Dr Paige Woods knows that when she comes to retire, she will have her own little nest egg ready to sell and cash in.
If you are a dentist, having your own dental practice may not be something that you have ever considered. Perhaps it should be, as the property itself would be a solid investment, and the change in your career would strengthen your respectability within the dental community and, indeed, with your patients. The only thing you have to worry about is finding the right location.
Author credit – paigewoods.com